'There's not much that the employer can do at that point in terms of accommodation'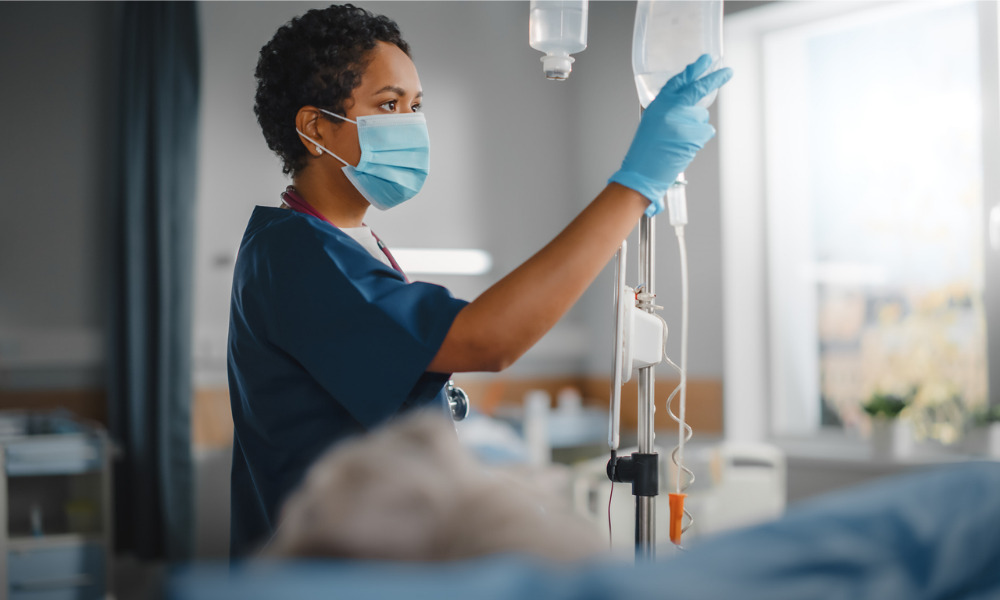 An employer's duty to accommodate doesn't always mean waiting for an employee to make a request for accommodation, according to Ryan Macklon, a lawyer with Kent Employment Law in Vancouver.
"The duty to inquire might be engaged sooner than an employee disclosing that they've got a disability that falls under a protected ground," says Macklon. "It might be engaged, depending on the circumstances, as soon as [the employer has] some information that whatever's going on with the employee – a performance issue, misconduct, something else – might be connected to some kind of a disability, before the employee even discloses."
A British Columbia employer demonstrated such a proactive approach to an employee's suspected mental health condition that the employee's discrimination complaint was dismissed by the B.C. Human Rights Tribunal.
Stress leave, performance issues
Coralee Lord was a nurse working for the Fraser Health Authority (FHA), a publicly funded health care region in British Columbia.
In 2013, FHA's director of mental health spoke to her about performance issues and Lord told him that she had mental health issues. A short time later, Lord went on stress leave for two months. When she returned, her performance improved.
According to Lord, much of her stress came from harassment she experienced from a new supervisor. This led to her filing three respectful workplace complaints against the supervisor, as well as complaints against three other employees.
In 2016, Lord started working as a nurse in a detox program. Before long, her supervisor became concerned with her conduct and performance.
FHA suspected that a mental health condition might be playing a role in Lord's conduct, so it inquired if she had any issues that required accommodation. Lord repeatedly denied having any condition that was affecting her conduct and performance or needed accommodation. According to Lord, she didn't want to disclose her condition to her supervisor because she felt the supervisor was biased towards people with mental illness.
Read more: Employers have an enhanced duty to inquire when there's a suspicion of mental illness.
In August 2016, the manager heard allegations that Lord had called a patient an expletive. Lord denied making the comment, but FHA issued a verbal warning and told her that she could seek assistance through Workplace Health, the employee assistance program, or her doctor. One month later, FHA learned that she had an open bottle of alcohol in her shared desk. Lord explained that she had taken the bottle from someone in her personal life who was an alcoholic and put it in the desk. She acknowledged that she probably should not have brought the bottle to work and FHA gave her a written warning with the same contact suggestions.
In early 2017, other employees reported that Lord made insulting and potentially violent comments about her supervisor. Lord said that she "probably" or "may have" said some of the comments and that she was aware that some of them could be considered threatening or abusive. Around the same time, FHA found out that Lord had purchased alcohol for a patient, which Lord denied.
At a follow-up meeting on May 3, Lord denied making any of the comments and said that staff talked about the supervisor all the time. FHA asked again if she had any medical conditions or disabilities requiring accommodation and Lord once again denied having any.
Multiple opportunities to request accommodation
Macklon says that FHA acted appropriately with its suspicion that Lord might have a disability that could be a cause for the alleged misconduct.
"The employer followed up on multiple occasions and gave the employee a number of opportunities to disclose whether there was a mental health condition that could be an underlying cause for this misconduct," says Macklon. "Ultimately, that ended in a denial from the employee."
After the May 3 meeting, FHA decided to terminate Lord's employment. Lord responded with a letter denying making one of the more vulgar statements about the supervisor and saying that she didn't utter any of the others where they could have been overheard by clients or community members. She also explained that she bought alcohol for the patient because the patient's detox doctor told her that it would be dangerous for him to stop drinking completely due to withdrawal. She didn't raise any disability that could have contributed to her actions.
Lord filed a complaint claiming disability discrimination from her manager's bias and FHA's failure to accommodate her disability. FHA filed an application to dismiss the complaint on the grounds that she had no reasonable prospect of establishing her case at a hearing.
The tribunal noted that for the complaint to succeed at a hearing, Lord would have to prove that she experienced an adverse impact in her employment that was connected to her disability.
Read more: There's a fine line between the employer's duty to inquire and the employee's obligation to inform the employer of a need for accommodation.
The tribunal found that there was enough evidence, including Lord's own acknowledgment of the bottle incident and some of the comments, that the events leading to her dismissal occurred. Because she repeatedly denied that she had a mental condition, FHA's duty to accommodate had ended. As a result, there was just cause for dismissal, said the tribunal.
"Once [FHA] received the denial by the employee, there was no accommodation needed – it had met a duty [to inquire] at that point," says Macklon. "If the employee is given this genuine opportunity to disclose that information to the employer and they're denying it, then there's not much that the employer can do at that point in terms of accommodation."
Back to tribunal for consideration
Lord appealed and the B.C. Supreme Court determined that the tribunal had accepted the FHA's evidence without seriously considering contradictory evidence from Lord. It ordered the matter back to the tribunal for reconsideration.
The tribunal re-examined the evidence and found that Lord did not dispute all of the conduct that was a basis for her termination. This evidence strongly supported the notion that the tribunal at a hearing would find that there were non-discriminatory reasons for termination, said the tribunal.
In the context of the central issue of the case, it wasn't that important that Lord admitted to some of the misconduct, says Macklon.
"The reason why it's not very important is because, ultimately, the employee who's alleging the discrimination is denying that any of the misconduct, including the misconduct she admitted to, was related to her alleged disability, and she also declined that she required accommodation as well," he says. "Whether she admitted to it or not, the issue really was whether any of it was related to her disability, which she denied."
The tribunal found that while there may have been workplace harassment, there was no indication that Lord felt it was based on her disability at the time. The tribunal acknowledged that the harassment and subsequent investigations by Lord's supervisor – about whom some of the complaints were made – may have affected Lord adversely, but there was no evidence that it was related to any disability.
Given the evidence, the tribunal dismissed Lord's complaint a second time.
The decision raises another important obligation for employers that stems from the duty to inquire, says Macklon – ensuring a discrimination-free workplace.
"Employers are liable for discrimination by their employees that is related to their employment, and with that comes an obligation to deal with discrimination in the workplace," he says. "So how you deal with that is discharging the duty to inquire and also to deal with other employees who could be perpetuating discrimination in the workplace."
See Lord v. Fraser health Authority and another (No. 2), 2022 BCHRT 49.