How long can an employee on long-term disability receive benefits?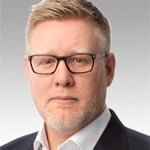 Question:
How long should we keep insurance benefits in force for an inactive employee who is receiving disability benefits in a non-unionized environment? Does it vary from province to province? Will outlining a certain period of time for insurance to continue in cases of disability in their employment contract assist us in shortening this period?
Answer:
Determining an appropriate approach to dealing with disabled employees has become one of the most difficult and complex areas of employment law. Employment standards legislation and regulations exist in every province and federally. Terms in these statutes set out minimum standards and may affect the approach that can be taken. These types of statutes should be consulted to determine whether they might govern before taking any action. An example of the kind of provision that may exist is found in Ontario's
Employment Standards Act
, which states:
"51.(1) During any leave under this Part, an employee continues to participate in each type of benefit plan described in subsection (2) that is related to his or her employment unless he or she elects in writing not to do so.
"(2) Subsection (1) applies with respect to pension plans, life insurance plans, accidental death plans, extended health plans, dental plans and any prescribed type of benefit plan.
"(3) During an employee's leave under this Part, the employer shall continue to make the employer's contributions for any plan described in subsection (2) unless the employee gives the employer a written notice that the employee does not intend to pay the employee's contributions, if any."
This particular provision applies to leaves without pay for various reasons, including illness and pregnancy. Accordingly, it would not be directly applicable to an employee off work on a paid disability leave. However, it does indicate a legislative policy as to the minimum treatment to be accorded to employees on leave. Such provisions may need to be considered as part of any prospective decision to discontinue contributions to insurance benefits during an absence.
Human rights law in every jurisdiction imposes an obligation on employers not to discriminate against employees based on disability or handicap. The unilateral introduction of an arbitrary date for termination of insurance coverage, that applied only to absent employees who were disabled, could leave the employer open to discrimination claims.
In
Andrews v. Law Society (British Columbia)
, the Supreme Court of Canada described discrimination as "a distinction, whether intentional or not but based on grounds relating to personal characteristics of the individual or group, which has the effect of imposing burdens, obligations or disadvantages on such individual or group not imposed upon others, or which withholds or limits access to opportunities, benefits, and advantages available to other members of society."
Human rights legislation also requires employers to accommodate disabled employees to the point of undue hardship. Generally speaking, the duty of reasonable accommodation requires consideration of specific individual circumstances and is fundamentally incompatible with the mechanical application of a general standard.
However, in a collective bargaining context, it has been held that automatic termination clauses (which provide for termination of employment after a defined period off work) provide evidence of a negotiated period of absence the parties regard as reasonable. In
McGill University Health Centre (Montreal General Hospital) v. Syndicat des employés de l'Hôpital général de Montréal
, the collective agreement provided for termination after 36 months of absence "by reason of illness or of an accident other than an industrial accident or occupational disease."
The court held such clauses were not determinative of the right to terminate, as each case must be evaluated on the basis of its own particular circumstances. However, parties to a collective agreement had the right to negotiate clauses to ensure sick employees returned to work within a reasonable period of time. In the context of this objective, the establishment of a maximum period of time for absences was thus a form of negotiated accommodation, though it remained subject to human rights legislation. Employers and unions could not impose a shorter time period for an employee to return to work than is provided for in human rights legislation.
By analogy, it may be appropriate to consider the establishment of a guideline for the cessation of employer contributions to benefits. As is the case in any issue relating to disabled employees, care should be taken to ensure disabled employees are not singled out for reduced benefits or disadvantaged in comparison to other absent employees.
Finally, it should be kept in mind the unilateral reduction of benefits for existing employees raises the prospect of a claim for constructive dismissal. Inclusion of a specific guideline for continuation of benefits in individual employment contracts would lessen this possibility.
For more information see:
•
Andrews v. Law Society (British Columbia)
, 1989 CarswellBC 16, 25 C.C.E.L. 255 (S.C.C.).
•
McGill University Health Centre (Montreal General Hospital) v. Syndicat des employés de l'Hôpital général de Montréal
, 2007 CarswellQue 110 (S.C.C.).
Tim Mitchell is a partner with Laird Armstrong in Calgary who practices employment and labour law. He can be reached at [email protected] or (403) 233-0050.