Employment standards, safety all considerations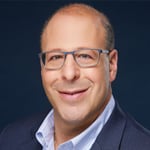 Question: Are there any travelling distance standards or liability issues with limiting the accommodation allowance for business trips to the bare minimum — for example, if an employee is sent to a conference lasting two full days but is only allowed one night's accommodation and told to fly back late the second night?
Answer: Short answer — yes.
An employer can determine an employee's working hours, so long as it complies with the Employment Standards Act and whatever is written in the employment agreement. A well-written employment agreement will allow the employer to adjust an employee's working hours as necessary (such as business travel) so long as the employer complies with the act.
It is open to employers to put travel expense policies in place so long as they are reasonable. Just like many businesses limit the class of travel, they can also put restrictions on when overnight stays will be permitted and related issues.
The only other consideration that springs to mind is any underlying health and safety concerns. Employers are obligated to keep employees safe, and while that may mean that it's okay to put them on a late flight, the employee may not be safe to drive if they're too exhausted once they return home. If the cost of the additional accommodation is the employer's main concern, offering the employee a safe method of transport to and from the airport may be a small expense that is well worthwhile if it means keeping everyone safe on the roads. Policies must be reasonable in order to be enforceable, and that includes a consideration of health and safety.
Stuart Rudner is the founder of Rudner Law, an employment law firm in Markham, Ont. He is the author ofYou're Fired: Just Cause for Dismissal in Canada published by Thomson Reuters Canada. He can be reached at [email protected] or (416) 864-8500. This column was written with the assistance of Shaun Bernstein, an associate with Rudner Law.