Family status discrimination complaint falls short upon examination of when worker traded shifts; worker refused all options except the one she wanted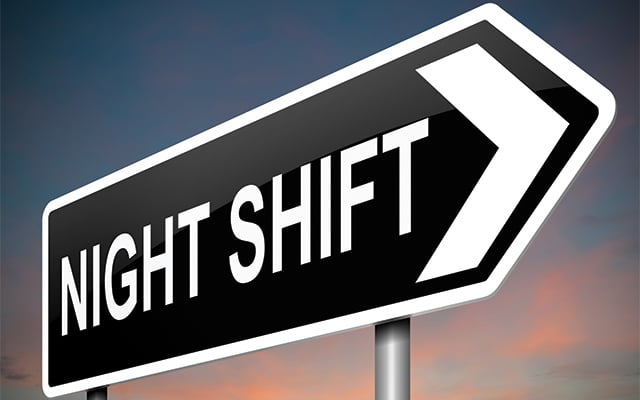 Family status is a ground for which employers must try to accommodate their employees. While the extent of this protection seems to be in flux legally, it must include legal parental duties, not just an employee's desire for work-life balance
A British Columbia correctional officer has lost her claim of family status discrimination launched when her employer didn't agree to her desire for permanent shift changes so she could avoid overnight shifts.
Ruby Havard was a correctional officer at Matsqui Institution in Abbotsford, B.C. Her husband also was a correctional officer at the institution. She normally worked two 12.75-hour day shifts followed by two overnight shifts of the same length and then five days off.
When Havard gave birth to her first child in 2009, she was frequently allowed to trade her night shifts for day shifts so she could be home at night when her husband was to be together as a family. She had a partner at work who preferred only night shifts, so she traded with this co-worker and basically worked four day shifts followed by five days off. This practice continued after the birth of her second child in 2011 and afterwards. However, in early 2014 Corrections Canada (CSC) informed all correctional officers that permanent shift trades were no longer permitted and the correctional manager would approve shift trades on a case-by-case basis. This meant Havard could no longer work only day shifts by trading all of her night shifts.
This was problematic for Havard, as her oldest child had night terrors and seizures. She didn't want to leave her children with her mother overnight, as her mother had a disability requiring medication, and her husband also had to work overnight shifts. In addition, by working night shifts, Havard and her husband would need daycare for 2.5 days in every nine-day period.
On Feb. 27, 2014, Havard requested formal accommodation from CSC based on her family status, so she could see her husband and children together as a family. The request was to accommodate her until 2016, when her children would both be in school. However, CSC denied her request and Havard was forced to use her leave credits to care for her children when there weren't any childcare options at night.
Accommodation options discussed
The assistant warden of operations at the institution suggested Havard move to a "250-day post," which would involve working 7 a.m. to 3 p.m., Monday to Friday. However, Havard rejected this proposal as she lived some distance away from the institution and she would have to leave her home at 6 a.m. before each shift — a time when it would be difficult to find childcare, which she would need five out of every seven days on this schedule, said Havard. In addition, the shorter shifts would mean she would work 80 to 90 more days per year — though with the same number of hours — and she would go weeks without seeing her husband, who would be on the two-days/two nights schedule. Nor would she be able to drop off and pick up her children at preschool, or be entitled to lieu hours.
The assistant warden responded by confirming the 250-day post was the accommodation being offered, as it met her need to work days. The institution's personnel committed had reviewed the request within the existing schedule structure and determined the 250-day post met Havard's "core needs."He also added that "just because she wanted something, it did not mean she needed it."
CSC also offered to put Havard on a shift schedule opposite her husband, but Havard refused because she said it didn't work with her work-life balance. CSC then suggested it could change her husband's shift schedule so they didn't start and end at the same time, but Havard immediately dismissed this option.
Havard then searched for daycares, family, or friends who would work with earlier drop-offs or overnight shifts. She was unsuccessful in finding a workable option. She continued to work her regular shift rotation and when it came her turn to work night shifts, she used her accumulated leave or, if her husband was also working the night shift, her nephew stayed with her children. As it turned out, she mostly used her leave to be home on evenings when her husband was, as she had done with much of her traded night shifts.
Havard applied to trade her night shifts in May and June 2014 under the new protocol, but the trades weren't approved. The assistant warden granted her an extension to accommodate her with day shifts only until the end of August, but if she still required day shifts only at that point, CSC would put her on the Monday-to-Friday 250-day post.
Havard filed a grievance against CSC, claiming CSC discriminated against her on the basis of family status, violating both the Canadian Human Rights Act and the collective agreement — the latter having an anti-discrimination clause that included family status as a protected ground. She argued that allowing her permanent shift changes came at no extra cost to CSC, as she had a regular trading partner, and was the best way to accommodate her childcare and family needs. Havard claimed $8,400 in costs she said she paid her nephew to look after her children when she worked night shifts — $350 per month from August 2014 to September 2016 — the reinstatement of any leave she used to cover night shifts during the same period, and $8,000 in damages for CSC's "wilful and reckless" application of its policy on shift exchanges while refusing her accommodation request.
Before Havard's grievance received a hearing, CSC once again allowed her to trade shifts and she resumed trading all her night shifts.
2 out of 3 not good enough to prove discrimination
The Federal Public Sector Labour Relations and Employment Board noted that in order to establish a prima facie case of discrimination, Havard had to prove three things: she met one of the prohibited grounds of discrimination, she experienced an adverse effect to her employment, and the prohibited ground was a factor in the adverse impact.
The board found that Havard met the first two criteria — she had two young children that required at-home care or daycare while she and her husband were at work (family status) and she wasn't able to continue with her practiced of trading shifts (adverse impact).
However, the board noted that more often than not, when Havard traded her shifts it was usually to be at home with her husband, not to cover childcare when her husband was at work. During these times, childcare wasn't necessary and Havard was trading her shifts to achieve a certain level of work-life balance. While work-life balance could be important, it didn't prove that Havard had made reasonable efforts to meet her childcare obligations through alternative solutions, said the board.
In addition, since Havard wasn't actually using her shift trading for childcare reasons, she hadn't been able to prove some of the options CSC suggested weren't reasonable — options she rejected in favour of only one solution that she wanted, said the board.
The board also found there was no evidence the 7 a.m. start time for the five days per week on the 250-day post was an impairment to obtaining daycare, as it was the same start time for her day shifts on the rotating schedule.
"(Havard's) case is built on the assumption that her accommodation needs could be met only through what I consider perpetual shift exchanges because in her estimation, doing so had no cost implication for the employer," the board said. "She was not prepared to consider in any meaningful way any other options, particularly the 250-day post offered by the employer or any changes to her husband's shift schedule, both of which in my opinion would have been reasonable options in the circumstances."
The board also found Havard's claim for costs she paid her nephew for childcare was false, after Havard admitted in cross-examination she had never actually paid him.
The board determined Havard didn't prove she faced a bona fide childcare problem that couldn't be met through reasonable alternative solutions offered by CSC. Havard's complaint was dismissed.
For more information see:
• Havard v. Treasury Board (Correctional Service of Canada), 2019 CarswellNat 1751 (Fed. Pub. Sector Lab. Rel. & Emp. Bd.).
About the Author
Jeffrey R. Smith is the editor of Canadian Employment Law Today. He can be reached at [email protected], or visit www.employmentlawtoday.com for more information.