Can an employee sign a contract agreeing a position is exempt from overtime?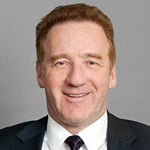 Question: If an offer of employment states, "this position is classified as exempt, which means this position is not entitled to overtime pay," and the employee accepted the offer with that condition, would that cover the company from not having to pay overtime pay or does employment standards legislation always dictate what positions are exempt from overtime?
Answer: Employment standards legislation in every province contains specific exceptions to overtime entitlements. For example, under Ontario's Employment Standards Act, 2000, exempt persons include: qualified practitioners or students of several specifically enumerated professions; teachers or student teachers; commercial fishermen; persons in specified agricultural or horticultural pursuits; full-time firefighters, and a number of others. Similar exceptions can be found in the legislation of each province. As labour standards legislation is designed to protect individual workers by setting a number of minimum standards for the workplace, contracting out of these protections is generally prohibited. The Ontario act stipulates "no employer… and no employee shall contract out of or waive an employment standard and any such contracting out or waiver is void."
Accordingly, it is safe to presume employment standards legislation always dictates what positions are exempt from overtime, with limited exceptions. In some jurisdictions, legislation permits employers and employees to negotiate "overtime agreements," which allow employees to take time off with pay instead of receiving overtime pay. The legislation stipulates there must be a written or collective agreement between the employer and the employees to this effect, and a copy of the agreement must be provided to each affected employee.
While such situations do represent a right to contract out of overtime pay, this right is not absolute. For example, paid leave must generally be taken within three months of the work week in which the overtime was earned. If employment ends before the paid time off is taken, or if the employee did not receive paid time off by the end of the period she was entitled to take it, the employer is still required to pay the employee for the overtime hours that were worked. In British Columbia, the employee may at any time request the employer pay all or part of banked overtime hours, despite the existence of such an overtime agreement.
Brian Johnston is a partner with Stewart McKelvey in Halifax. He can be reached at (902) 420-3374 or [email protected]