Policy required disclosure of details; worker given numerous chances to comply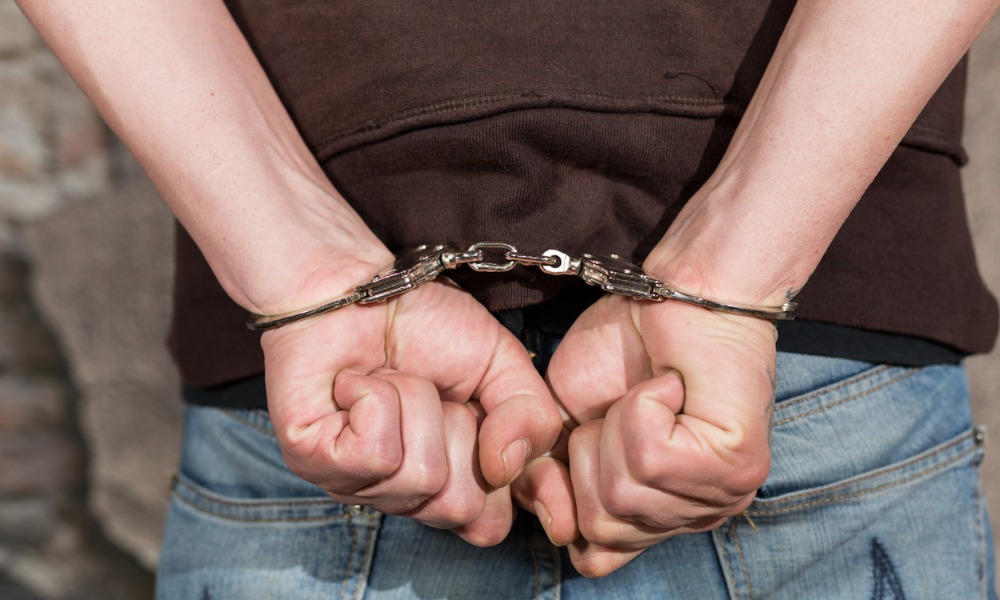 "Employees have a duty of fidelity to the employer and behaviour that doesn't support loyalty and commitment to support the employer can be enough to end the relationship."
So says Sharaf Sultan, principal of Toronto employment law boutique Sultan Lawyers, after the Ontario Grievance Settlement Board upheld the termination of a correctional officer who didn't provide all the information about criminal charges against him that was required under his employer's policies.
"The case emphasizes the importance of respect and communication within the workplace, rather than necessarily to do with the conduct itself," says Sultan. "It's the fact that he was constantly denying that information was required and continuously deceiving the employer, and that's not conducive to a healthy workplace."
Worker arrested, charged
The worker was a correctional officer at the Toronto South Detention Centre (TSDC). His employment began in 2015 on a fixed-term contract, which was renewed multiple times without a break.
On Jan. 21, 2018, the worker was arrested on domestic assault charges. He was jailed overnight and released on bail the next day with certain conditions. However, he breached the conditions and was arrested a second time on Jan. 23 and charged with failing to comply with the recognizance of his earlier release. The following day, he was released once more on his own recognizance.
The Ontario Ministry of the Solicitor General, which employs correctional officers, had a policy within its Correctional Services Code of Conduct and Professionalism requiring all employees to notify their superintendent within 24 to 48 hours when charged with or convicted of a criminal offence. The notice had to be in writing and include the nature of the charge or offence along with any bail conditions imposed. The policy indicated that a failure to notify "may result in discipline up to and including dismissal."
All correctional employees were trained on the code of conduct and were given a week to review all policies before working at the TSDC.
The police informed the TSDC of the worker's first arrest and when the worker didn't report for his shift on Jan. 23, further investigation revealed that he had been arrested again.
The worker claimed that he called the TSDC after his first release, but there was no record of the call. He called the shift office on Jan. 25 and said that he was out on his own recognizance and his next court date was Feb. 23. He also said that his conditions were to have no contact with his spouse.
The worker couldn't afford to live in Toronto on his own, so he took a leave of absence and moved to Sault Ste. Marie, Ont., to live with his mother.
Employer requested information on charges
The TSDC requested that the worker complete an occurrence report with all the information about his criminal charge, related court proceedings, bail conditions, why he was absent on Jan. 23, and why didn't report his arrest within 24 to 48 hours.
The worker sent a letter to the superintendent stating that he had been charged with assault and couldn't attend his residence, so he was moving to Sault Ste. Marie. He didn't provide any additional information.
The TSDC gave the worker a deadline to submit the information, but further communications excluded the requested information. Eventually, his legal counsel sent a letter indicating his next court date and that he was bound by bail conditions, without providing details on the conditions.
Read more: An Ontario correctional officer who was fired for hiding a drunk-driving charge for two years was reinstated with a 20-day suspension.
The worker had additional court dates in September and December, but he didn't advise the TSDC. On Dec. 6, he emailed a letter from his counsel saying that the three assault charges and the failure to comply charge had been withdrawn.
This was the first that the TSDC had been made aware that there had been three assault charges, and it once again requested details of the alleged incident and assault along with a copy of the bail order and conditions. The worker said they had all the necessary details.
An investigation report in March 2019 determined that the worker had failed to inform the superintendent of his criminal charge on Jan. 23, 2018, and failed to provide the superintendent with his future court proceedings.
At a follow-up meeting, the worker agreed that he hadn't set out his bail conditions and said that it must have been a mistake. He also said that he thought that the information he had provided was sufficient and they could have contacted his lawyer for any additional information. After being asked if he had anything to add, the worker said no.
Termination for breach of policy
TSDC management determined that the worker hadn't provided the required information and didn't accept that he had done anything wrong. On April 24, it terminated his employment for failing to follow the policy on disclosure of criminal charges.
The long process featuring back-and-forth communication and an investigation put the employer in a position to show that it was the employee's behaviour that undermined the employment relationship and it had just cause for termination, says Sultan.
"What the employer did correctly was to make efforts to make the relationship work before proceeding to sever it – not assuming the worst and providing opportunities for [the worker] to rectify the circumstance or at least provide sufficient rationale for his behavior," Sultan says. "But he continuously denied that the information was being requested of him, and when he provided information, it was incomplete."

The arbitrator noted that correctional officers have responsibility for the care and custody of inmates as well as the safety of their co-workers, and the employer had to be able to trust them. The worker in this case failed repeatedly to follow the code of conduct – for which he had received extensive training – or respond to repeated directions to provide the required information, which irreparably damaged the employer's trust and the employment relationship, said the arbitrator.
Legal requirements for written policies
Sultan notes that, with a few exceptions, there are no legal requirements to have written policies, but this case serves as an example of how they can be useful.
"[Written policies] help because they really assist arbitrators and judges point to something to say, 'How did you not see that?'" says Sultan. "It's much more difficult to enforce a policy that is verbal or otherwise just expected – this is a reminder of the value of having important expectations laid out in writing so they can be pointed to employees rather than relying on what you believe or general understanding."
"As long as the policy is reasonable, then it's not the outcome [of breaching it] so much that matters – it's more your behaviour as an employee," Sultan adds.
Read more: Here are 10 ways that HR professionals can successfully develop, implement, and maintain their organization's policies and procedures.
The arbitrator also found that the worker wasn't credible when he said that the TSDC had sufficient information about his charges and he didn't know that they required more, given the regular communication from management over the course of a year. In addition, he didn't appear to be remorseful at any time and continued to insist that he didn't need to provide more information.
The arbitrator found that, since the worker was a relatively short-service employee, didn't immediately admit wrongdoing, didn't recognize his misconduct, and didn't seem to understand why the TSDC was entitled to know the truth, that termination was appropriate. The grievance was dismissed.
Trust important to relationship
A breach of trust won't automatically be cause for termination, but it can serve as just cause in certain circumstances, especially for occupations that require a high bar for trust like correctional officers, says Sultan.
"If there's a circumstance in which an employer feels that employee has broken the trust in the relationship, they'll likely need to take steps to demonstrate that… and manage it," he says. "But it is possible to demonstrate that an employee is not loyal, and therefore should not be employed."
"Employers can feel free to assess the level of commitment on the part of their employees and if they feel that somebody is not committed supporting the employer, if you monitor that and work through that, you could be in a position to end it before something terrible happens."
See OPSEU and Ontario (Ministry of the Solicitor General) (McConnell), Re, 2022 CarswellOnt 8246.