Worker 'can't be accommodated because his lying created an unsafe work environment'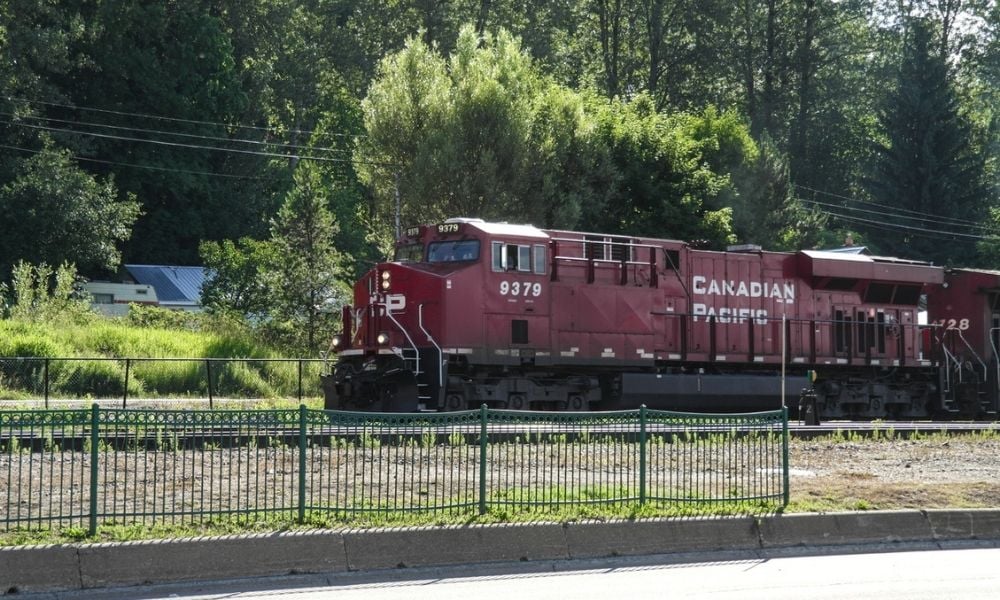 The Canadian Pacific Railway's efforts to accommodate a worker with a drug addiction reached the point of undue hardship after the worker lied about abstaining and foiled random drug testing, a B.C. arbitrator has ruled.
Given that the worker's job and work environment was safety-critical, his dishonesty made it impossible to further accommodate the worker, says Michael Penner, a labour and employment lawyer with Kent Employment Law in Victoria.
"Even if I can assume that there's a connection between this grievous dishonesty and his disability, [the worker] can't be accommodated because his lying created an unsafe work environment," says Penner. "The employer took an abundance of steps to allow this person to continue working despite the fact that there was a reasonable prospect of relapse."
"But there is a threshold point where you can't expect the employer to operate in a joint [accommodation] process where the [worker's] input is fundamentally dishonest."
Random testing
The worker was employed with Canadian Pacific Railway (CPR) as a conductor, which was a safety-sensitive position involving the operation of trains. In 2013, he revealed that he had addiction issues, so CPR referred him for an independent medical assessment. The assessment confirmed that the worker had a substance dependence disorder but was in early remission and fit to return to safety-critical duties, subject to announced drug and alcohol testing for at least two years.
In May 2013, the worker agreed to a monitoring contract, a relapse prevention agreement, and medical monitoring requirements that CPR had in place for employees in safety-critical positions who had substance dependence disorders. Over the course of the next two years, the worker underwent at least 11 random substance screening tests. He tested negative for each one.
From 2014 to 2019, the worker's doctor provided annual medical reports confirming that the worker was in recovery for his disorder and that he was fit for his safety-critical position. The reports indicated that the worker was abstaining from alcohol and prohibited drugs.
However, unbeknownst to CPR, the worker wasn't abstaining from drugs and alcohol. He broke up with his spouse in 2017 and started using cocaine frequently, up to two or three times per week. Despite this, his doctor remained unaware and continued to submit reports that the worker was clean. The worker continued to work full-time in his conductor position.
Read more: A company's accommodation of a drug-addicted worker reached the point of undue hardship with the worker's third relapse, a Newfoundland and Labrador arbitrator found.
On March 26, 2020, the worker was operating a train and ran through a switch, which was a violation of one of the Canadian Rail Operating Rules. He was required to submit to an oral fluid drug test, in which he tested positive. He was immediately terminated for being impaired while on duty and breaching the contracts he had signed with CPR.
Four months after the worker's termination, his addiction counsellor at a recovery centre completed a report stating that the worker's longest period of abstinence from drugs and alcohol since he was 16 years old was six months, proving that he had submitted false information to CPR since 2013.
The union grieved the termination, noting that the worker had a disability and CPR was required to accommodate it.
Worker's dishonesty caused undue hardship
The arbitrator found that the positive drug test following the incident and the counsellor's report indicated that the worker either lied to his counsellor about his longest period of abstinence or he lied to his doctor for years regarding the medical reports. Given that he had less incentive to lie to the counsellor after his termination, it was more likely that the worker lied to his doctor about being clean while he was working, the arbitrator said.
The arbitrator also found that this meant that the worker was using drugs and possibly operating trains while impaired for several years until his failed test in 2020. This was a serious safety risk and serious misconduct, the arbitrator said.
The worker had an obligation to co-operate in the accommodation process, but he failed to do so by systematically lying about his drug use and his fitness for work. This dishonesty made it impossible for CPR to be able to trust that it had the proper information on his ability to work, particularly given the safety-critical nature of the worker's position. Since the worker had evaded detection through drug testing before, that couldn't be trusted either, the arbitrator added.
Good faith, honest engagement
An important part of the accommodation process is that there's an element of good faith and honest engagement on the part of the employee to present their disability so that it can be appropriately accommodated – otherwise, the employer's ability to accommodate is limited, says Penner.
"Despite the fact that you have a disability issue or a drug addiction issue, dishonesty is not something that an arbitrator can ignore, and certainly shouldn't ignore," he says. "Fundamentally, what sustained the dismissal of the grievance is that it boiled down to the fact that this particular [worker's] dishonesty beat the system and it wouldn't have mattered if the employer had taken further steps to accommodate."
Read more: The duty to accommodate is only triggered with the full disclosure of an employee's disability, the Alberta Court of Queen's Bench found.
The arbitrator also found that even if there was a connection between the worker's dishonesty and his disability, CPR had reached the point of undue hardship and could no longer accommodate the worker. Continuing the worker's employment in a safety-critical environment "would be unreasonable, unsafe, and an undue hardship," said the arbitrator in dismissing the grievance.
"There's a recognition that, particularly with drug addiction, there is a potential for relapse – that's part of the symptomology of a drug addiction – and there's also a recognition that those who have drug or alcohol abuse issues likely are less than forthcoming about it," says Penner.
"That said, [the worker's] conduct was far more than just not disclosing the relapse – it was actively disguising the relapse and falsely reporting to his physician that he was clean and good to go."
At that point, the arbitrator recognized that the undue hardship threshold was met, he says, "because the employer had put into place everything it could and [the worker's] dishonesty allowed him to beat the system."
While it may be difficult for employers to figure out the threshold of undue hardship, that threshold only matters if the employee lives up to their own duty in the accommodation process, says Penner.
"I think there's a sense among employers that the burden of undue hardship is a goalpost that keeps getting moved in favour of the employee over the employer," says Penner. "This is a reminder that the employee has to engage in this process in good faith."
See Canadian Pacific Railway and Teamsters Canada Rail Conference (Thul), Re, 2022 CarswellNat 1979.