Employer raised concerns, developed performance improvement plan without knowledge of disability; also demonstrated willingness to accommodate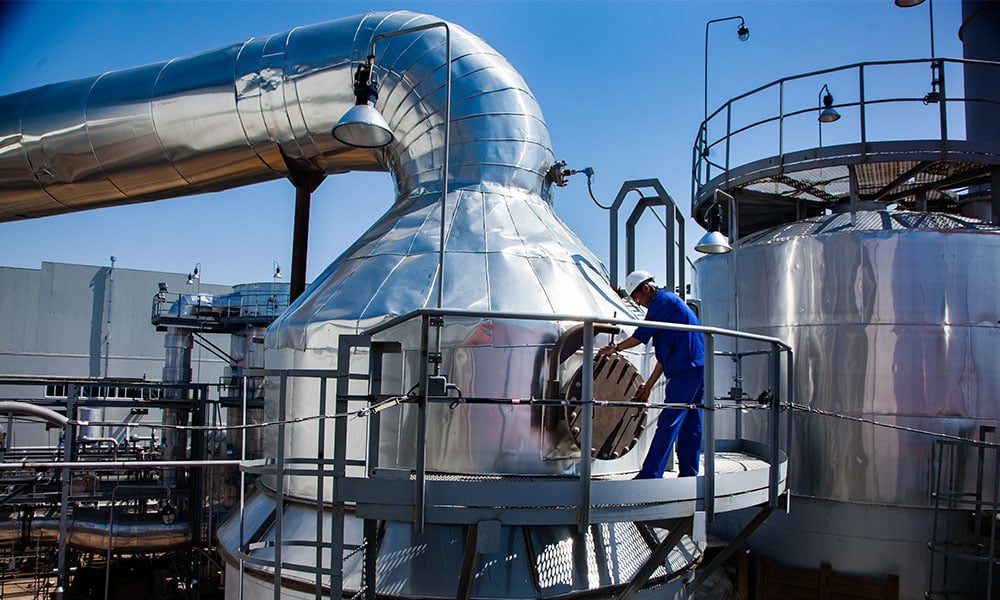 A British Columbia worker's termination was related to legitimate performance-related reasons and not because of a disability that had already been accommodated to a certain extent, the B.C. Human Rights Tribunal has ruled.
FMC Canada operates a chemical plant in Prince George, B.C. It hired Neil Patzwald in March 2011 to be a maintenance team lead, managing the maintenance team at the plant and reporting to the plant manager. At the time of his hiring, Patzwald said he didn't have any management experience, but FMC said it would provide him with management training.
Before FMC hired him, Patzwald had had four open-heart surgeries. However, he didn't tell FMC about them because he didn't think his medical history would impact his work.
Over the course of Patzwald's employment, the company learned that Patzwald, a professional engineer, had strong technical skills but that his leadership and interpersonal skills were lacking. This led to some conflicts with his team, so the plant manager began informal coaching on how to be an effective leader.
On March 3, 2012, Patzwald spent two weeks in hospital with a blood disorder. Once he returned to work, FMC allowed him to take time off as needed for infusion treatments and regular blood tests. However, employees on Patzwald's team reported seeing him appear "ashen, shaky, and sweating at work." The plant manager told Patzwald he looked "really sick" and he should stay home if he wasn't feeling well, but Patzwald felt hurt by these comments.
In May, the maintenance team met with the plant manager. They said they felt their projects were being delayed because Patzwald was bottlenecking the workflow due to micromanaging and they weren't comfortable raising their concerns with him. The plant manager spoke to Patzwald afterwards about it, but Patzwald disagreed and said everything was on schedule.
The plant manager also provided suggestions for building a relationship with his team and encouraged him to have lunch with them in the lunchroom. Patzwald dismissed this idea, saying his disability caused his hand to shake and he didn't want the team to see that. After the meeting, the plant manager expressed concern about Patzwald's lack of management skills to the HR manager.
A few days later, Patzwald went on another medical leave and had to be hospitalized for two weeks. He returned to work in mid-June with his doctor recommending he take Wednesdays off each week. FMC accommodated this request and gave Patzwald Wednesdays off with pay.
Performance improvement plan after return from medical leave
In late June 2012, Patzwald received a performance review with a "needs improvement" score. He was put on a performance improvement plan focused on developing his direct reports, building effective teams, leadership and interpersonal skills and technical skills.
Patzwald told the plant manager that he couldn't get everything done on the performance improvement plan because he had Wednesdays off and his medical appointments also took time away from work. He later added comments to his performance review stating that he was given little support and direction to assimilate into the plant's working environment and he should receive more time to complete performance reviews and development plans for his team because of summer vacations and other delays.
A few months into the performance improvement plan, the plant manager hadn't seen any improvement. According to the manager, he considered terminating Patzwald's employment, but in October 2012, Patzwald went on another medical leave. Patzwald had open-heart surgery and another surgery, which kept him off work until May 2013.
In February 2013, while he was still on leave, Patzwald noticed that FMC posted a job that wasn't his but had similar work duties. He contacted FMC's HR manager over the phone and, according to him, she told him that FMC might not take him back if he needed accommodation. The HR manager later testified that it was unlikely she would say something like that since she works in human resources.
FMC provided Patzwald with a medical information form, which Patzwald's doctor completed with the statement that Patzwald could return to work without restrictions other than "occasional absences for ongoing medical testing/treatment."
When Patzwald returned to work, he found that some employees had quit and there was a large amount of uncompleted work on which he had to catch up. He felt this created an additional workload that changed the nature of his job and that had not been contemplated by his doctor in his return-to-work evaluation.
On his first day back, Patzwald told the plant manager and the onsite HR co-ordinator that he had a rough time with his health. The plant manager gave him another performance review that picked up where they had left off, saying that Patzwald's "future with FMC would depend on him completing the actions in his performance improvement plan."
Patzwald felt the plan had too many things for him to complete, but he didn't request any further accommodation. The plant manager didn't ask Patzwald if he needed accommodation because he hadn't said that his health was the reason he couldn't meet all of the goals in the improvement plan.
Over the course of the next few months, Patzwald worked long days with few days off. He felt his workload was too much, but the plant manager told him to prioritize the work. Despite regular coaching sessions, he continued to have problems with his leadership and interpersonal relationships with his team.
Disagreement over performance problems
On Aug. 28, 2013, the plant manager met with Patzwald to discuss complaints from Patzwald's team. Patzwald didn't acknowledge or accept responsibility for any problems, saying they were either false or not his fault. The discussion became heated and, by the end of it, the plant manager decided to terminate Patzwald's employment as he would likely not improve if he didn't see himself as responsible for the problems.
The next day, Patzwald called in sick and provided a medical note recommending he stay off work for an indefinite period due to his "deteriorating medical condition." Since FMC didn't know when Patzwald would be back, it decided to follow through with his termination, sending him a termination letter on Sept. 19.
Patzwald filed a complaint alleging that FMC failed to accommodate his disability and that his disability was a factor in his termination.
The tribunal found that FMC had determined that Patzwald lacked leadership and interpersonal skills before he had disclosed his disability, as evidenced by the performance review and performance improvement plan. The evidence indicated that Patzwald's team complained about him and FMC provided informal coaching to help him improve. Patzwald also refused to accept responsibility for his performance problems, making it reasonable for FMC to believe he wasn't going to improve.
In addition, although Patzwald took multiple medical leaves, he didn't request any accommodation and he didn't provide any medical information until he returned from his third medical leave in 2013 — and even then there were no restrictions other than occasional time off, said the tribunal, adding that FMC accommodated Patzwald's need for time off right from the start.
The tribunal determined that Patzwald's termination was the result of poor performance after being given an opportunity to improve and wasn't related to his disability. It dismissed the discrimination claim.
"The evidence shows FMC's concerns about his leadership and interpersonal skills remained the same before and after [Patzwald's] disability. Mr. Patzwald did not accept he had those shortcomings," said the tribunal. "I find FMC genuinely believed Mr. Patzwald's skills as a manager would not improve and that was the sole reason for his termination."
For more information, see:
Patzwald v. FMC of Canada Ltd. and another, 2020 BCHRT 162 (B.C. Human Rights Trib.).