Are health concerns a legitimate reason?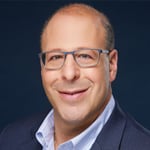 Question: Our restaurant discovered one of the kitchen staff is HIV positive. How do we balance the privacy rights of the employee with health and safety standards? Is HIV a legitimate safety reason to remove him from the kitchen or let him go?
Answer: It is unlikely a restaurant can use safety concerns to justify dismissing an HIV-positive kitchen employee. A person suffering from HIV is under a "disability" within the meaning of human rights legislation and, therefore, employers cannot discriminate against HIV-positive employees. Once a prima facie case of discrimination is established, an employer must prove that although discrimination has occurred, it was based on a bona fide and reasonable occupational requirement (BFOR). To establish a BFOR, an employer must establish three requirements that were outlined in British Columbia (Public Service Employee Relations Commission) v. BCGSEU (the Meiorin decision):
•The standard is rationally connected to the performance of the job.
•The standard was imposed in good faith.
•The standard is reasonably necessary to the accomplishment of the job performance in that it does not permit accommodation without imposing undue hardship on the employer.
Even if the employer sincerely believes the employee's continued exposure to the kitchen would increase the risk of infection to either customers or other employees, there does not seem to be any credible scientific data to support these concerns. Medical experts have testified that the AIDS virus is transmitted principally through sexual intercourse, contaminated blood or blood products, transfusion or the sharing of contaminated syringes, or an infected woman to her infant if she is pregnant. There have been no other established routes of transmission. The virus has been found in other body fluids but in concentrations too small to spread the disease.
Further, medical experts in Meiorin testified "the AIDS virus does not represent a public health risk in the sense that it is not spread through any kind of casual contact or contact in the workplace."
There must be credible objective evidence to support a BFOR. As an Alberta Board of Inquiry found in E. (S.T.) v. Bertelsen, when considering the case of a drummer who had been kicked out of his band because he had AIDS, an employer's belief the risks were real were not justification for its conduct.
"Ignorance, even widespread ignorance, cannot justify discriminatory conduct where there exists an established body of credible scientific knowledge which is available to anyone who cares to inquire about it," said the board in Bertelsen. "Unfounded concern over the risks of infection cannot justify discriminatory conduct just as unfounded prejudice as to the inferiority of any group cannot justify discriminatory practices."
In Fontaine v. Canadian Pacific Ltd., the employer dismissed an HIV-positive cook due to safety concerns. The Canadian Human Rights Tribunal found there was no BFOR and ordered the employer to compensate the cook for lost income, pay him $2,000 for injury to his self-esteem and apologize.
Therefore, a court or arbitrator will likely conclude a restaurant does not meet the applicable test if it reassigns or dismisses an HIV-positive kitchen employee because of safety concerns. The adverse treatment of the employee because of his disability will likely contravene human rights legislation and cannot be justified as a bona fide and reasonable occupational requirement.
Employers must also remember a breach of human rights legislation can occur even if the primary reason for the termination was not discriminatory. In Giguere v. Popeye Restaurant, the Ontario Human Rights Tribunal found as long as any discriminatory factors contributed to a dismissal, even if there were legitimate reasons as well, the dismissal violates human rights legislation.
Employers in such situations should proceed cautiously, and avoid making any decisions based upon gut reactions or misinformation.
For more information see:
•British Columbia (Public Service Employee Relations Commission) v. BCGSEU, 1999 CarswellBC 1907 (S.C.C.).
•E. (S.T.) v. Bertelsen, (1989), 10 C.H.R.R. D/6294 (Alta. Bd. of Inquiry).
•Fontaine v. Canadian Pacific Ltd., 1989 CarswellNat 879 (Can. Human Rights Trib.).
•Giguere v. Popeye Restaurant., 2008 CarswellOnt 2421(Ont. Human Rights Trib.).
Stuart Rudner is a partner in Miller Thomson LLP's Labour and Employment Group in Toronto.
He can be reached at (416) 595-8672 or [email protected]