What an employer can and can't do to cover unexpected expenses caused by an employee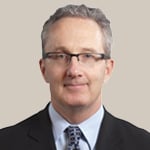 Question:
Are there situations where an employer can dock an employee's pay for not following rules or causing unplanned expenses for the employer? Can employees be suspended without pay?
Answer:
Employers must be very careful when considering docking pay and unpaid suspensions, as they could find themselves in legal trouble.
Docking pay
Employment standards legislation in most jurisdictions prohibits employers from making unauthorized deductions from an employee's wages in most circumstances.
In British Columbia, for example, the
Employment Standards Act
provides that an employer must not, directly or indirectly, withhold, deduct or require payment of all or part of an employee's wages for any purpose. In
Re 550635 BC Ltd.
, the B.C. Employment Standards Tribunal ruled that under this provision, an employer is not entitled to exercise a "self help remedy" by withholding pay or making payroll deductions to satisfy a claim the employer may have against an employee. Similarly, in
Health Employers' Association of British Columbia v. B.C.N.U.
, the B.C. Court of Appeal held that employers cannot deduct overpayments from employees' paycheques unless authorized by law or with employee consent.
The B.C.
Employment Standards Act
allows an employer to honour an employee's written assignment of wages to meet a credit obligation — such as if the employer has loaned the employee money — but an assignment of this nature cannot be coerced by the employer.
Most employment standards statutes also prohibit employers from docking employees' wages to pay for the employer's business costs or losses, even where such losses or costs have been caused by the employee. Ontario's
Employment Standards Act
, for example, prohibits wage deductions for faulty work, or loss of cash or property where a person other than the employee had access to the cash or property.
In British Columbia, the
Employment Standards Act
prohibits an employer from requiring an employee to pay any of the employer's business costs. Any wages deducted or monies paid by the employee for any of the employer's business costs, including breakage, damage or loss, may be recovered by the director of employment standards as wages owing by the employer.
Employers should refer to the applicable legislation in their jurisdiction or seek legal advice to understand their rights.
Unpaid Suspensions
Unpaid suspensions are a common part of the progressive discipline system in many unionized workplaces. In the non-union setting, however, Canadian courts traditionally viewed an unpaid suspension as a constructive dismissal, unless such a sanction was expressly permitted by the contract of employment.
In
McKinley v. BC Tel
, the Supreme Court of Canada ruled just cause for dismissal is reserved for situations where an employee has engaged in serious misconduct that gives rise to a breakdown in the employment relationship, and depending on the context, "lesser sanctions for less serious types of misconduct" may be appropriate.
Some commentators have suggested that in making these remarks, the Supreme Court intended to endorse the use of unpaid suspensions in non-union employment relationships, by making it an implied term of the employment agreement.
In
Carscallen v. FRI Corp.
, the Ontario Court of Appeal reviewed the law regarding an employer's ability to suspend and ruled where an employment contract expressly or implicitly authorizes the use of suspensions, an employer may be permitted to impose this form of discipline upon an employee.
Employers who consistently use a progressive discipline system for their non-union employees should be able to establish that the right to suspend without pay has become an implied term of the employment contract, as seen in
Collins v. Jim Pattison Industries Ltd.
Similarly, if a progressive discipline model is expressly spelled out in an employee handbook, company policies or employment agreements, the employer should be able to follow that model without risking a constructive dismissal finding.
Before suspending a non-union employee without pay, an employer should:
•consider whether the applicable employment contract, or the employer's handbook, policies or practices, authorizes such a disciplinary sanction expressly or by implication; and
•ensure the suspension is reasonable in light of the employee's misconduct, considered in the context of the relevant circumstances.
For more information see:
•
Lumber & Sawmill Workers' Union, Local 2537 v. KVP Co.
(1965), 16 L.A.C. 73 (Ont. Arb. Bd.).
•
Re 550635 BC Ltd.
, Doc. BCEST D100/01, 2000/827 (B.C. Empl. Stnds. Trib.) nHealth Employers Assn. of British Columbia v. B.C.N.U., 2005 CarswellBC 1504 (B.C. C.A.).
•
McKinley v. BC Tel
, 2001 CarswellBC 1335 (S.C.C.).
•
Carscallen v. FRI Corp.
, 2006 CarswellOnt 5517 (Ont. C.A.).
•
Collins v. Jim Pattison Industries Ltd.
, 1995 CarswellBC 276 (B.C. S.C.).
Colin G.M. Gibson is a partner with Harris & Company in Vancouver. He can be reached at [email protected] or (604) 891-2212.