Ontario courts re-affirm rule that clear notice of termination begins countdown of time employee has to file lawsuit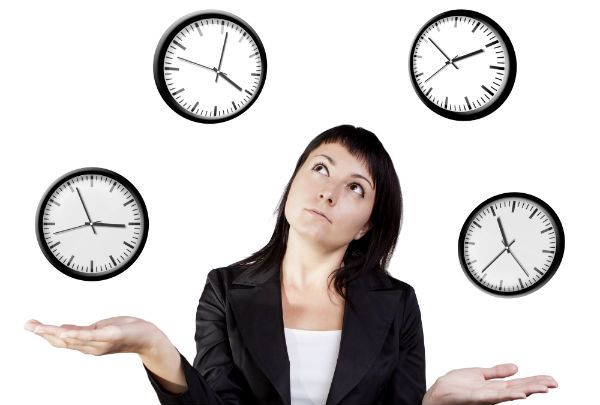 Two recent decisions from Ontario highlight that unlike fine wine, wrongful dismissal claims do not get better with age. The Ontario Superior Court decision of Kennedy v. RBC, and the Court of Appeal decision of Bailey v. Milo-Food & Agricultural Infrastructure & Services Inc., highlight that limitation periods can be live issues where employees engage in protracted pre-litigation negotiations or are provided a long period of working notice. These decisions re-affirm the general rule that once proper notice of an employee's termination is given, the limitation clock starts to run.
In Kennedy, the employer brought a summary judgment motion to dismiss the employee's action as limitation barred. The employee had been an employee of Royal Bank of Canada (RBC) in Toronto. She moved to work at a Royal Bank in Trinidad and Tobago. For reasons that are unclear, sometime prior to Nov. 27, 2009, the employee resigned from the company. She subsequently retained counsel and attempted to rescind her resignation. On Dec. 17, 2009, RBC determined that the employment relationship was irreparably damaged and advised that they would be offering her a severance package. What followed was several months of back and forth negotiations between lawyers for the parties. Eventually, no settlement was reached and the employee issued a claim sometime after May 26, 2012.
The employee attempted to rely on s. 5(1)(b) of the Limitations Act to claim she had not "discovered" her full claim until July or November 2010, when certain run-off payments from RBC were not received. Justice Nakatsuru disagreed. The correspondence between the parties made it abundantly clear that by May 26, 2010, the employee was aware of her claims and was explicitly threatening litigation. In finding that the employee's claim was limitation barred, the judge outlined several basic principles:
Generally speaking, a cause of action in contract arises when the alleged breach occurs.
In wrongful dismissal claims, the breach occurs when insufficient notice is provided upon termination.
A plaintiff does not need to know the full extent of the damages suffered, but merely that they are aware some loss occurred due to the defendant's actions.
When addressing the issue of discoverability, the test is objective. It requires a determination of when a reasonable person in the plaintiff's position with her abilities and circumstances would have been alerted to the elements of the claim.
Engaging in negotiations to extract a tactical advantage from a party does not stop the limitation clock.
Justice Nakatsuru also noted that the employee was represented by counsel prior to her dismissal from RBC. This was far removed from the situation where an unsophisticated lawyer-less ex-employee was strung along by her employer and then failed to commence litigation in a timely fashion. Accordingly, the employee missed the limitation period. Her claim was dismissed.
A similar result was confirmed in Bailey by the Ontario Court of Appeal. In that case, the employee was advised on March 7, 2013, that his position was no longer sustainable. On March 18, 2013, he was given two years of working notice ending on March 22, 2015. He worked until that date and then commenced his claim on Dec. 21, 2015. On a motion for summary judgment, the judge found that the limitation period began to run on the day he was provided notice — March 18, 2013 — not the last day he worked. The Court of Appeal confirmed that this was the correct approach to take.
The takeaway from these decisions is that both employers and employees should be aware of when the notice of termination was given. If the notice is clear and unequivocal, the clock starts to run. Employees who wait too long may find themselves shut out of an otherwise meritorious claim. Similarly, employers should be cognizant that an employee's attempt to enter into protracted settlement negotiations does not stop the limitation clock. As long as the employer does not take steps that might support a discoverability argument under s. 5(1)(b) of the Limitations Act, this may be a strong defence to raise.
For more information see:
Bailey v. Milo-Food & Agricultural Infrastructure & Services Inc., 2017 CarswellOnt 20047 (Ont. C.A.).

Kennedy v. RBC, 2018 CarswellOnt 7270 (Ont. S.C.J.).
Devan Marr is a lawyer with Strigberger Brown Armstrong LLP in Toronto, focusing on wrongful dismissal, employment contracts, insurance claims, and general insurance liability. He can be reached at (416) 679-2781 ext. 203 or [email protected].