Balancing privacy and protection of employer information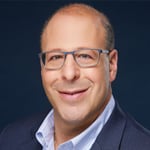 Question: How can an employer control or monitor an employee's access of company information on the employee's own device?
Answer: The use of mobile devices and remote access by employees has resulted in a dramatic increase in the need for up-to-date workplace technology policies. While it used to be reasonable to update policies every few years, the current pace is quite a bit quicker when it comes to technology. Ignoring emerging issues is not an option.
The requirements for effective policies continue to change as technology advances and as people use technology in new and different ways. Now, many employers have decided not to provide mobile devices but to adopt a Bring Your own Device (BYOD) policy, permitting employees to use their personal devices to access corporate data. This has many benefits, including eliminating hardware costs and reducing support costs, as well as the benefit of employee appreciation of the fact that they can choose any device they want.
However, this trend has also introduced new risks and concerns. Employers need to establish clear policies with respect to how company information can be accessed and disseminated, and then use technological safeguards to add protection. For example, employers can block or monitor access and conduct. It is possible to track what employees are doing, such as copying files or emailing documents to personal email accounts, or doing anything else that might cause concern.
In short, employers can and should take care of their corporate data. Policies are critical. They should be clearly written, communicated to everyone, and consistently enforced. Technology should be used to monitor compliance, identify misconduct and support discipline. You cannot simply open up your corporate information and hope that nothing will go wrong.
Stuart Rudner is a founding partner of Rudner MacDonald LLP, a Toronto-based employment law firm. He is author of You're Fired: Just Cause for Dismissal in Canada, published by Carswell, a Thomson Reuters business (see www.carswell.com for more information or to order your copy). He can be reached at [email protected]