Does an employee on notice have to be accommodated?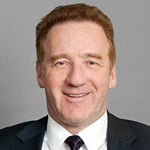 Question:
We are laying off several employees and have given them notice. However, one of the employees has ­suffered an injury and become disabled. Normally, we would be able to accommodate the employee by restructuring his job but since his time left is limited it might be more trouble than it's worth. How far do we need to go to accommodate an employee on notice who won't be around much longer?
Answer:
The answer is still "to the point of undue hardship."
Human rights legislation requires employers to accommodate employees with protected characteristics "to the point of undue hardship." Since disability is a protected characteristic, the duty to accommodate applies.
The duty to accommodate and the requirement to provide reasonable notice are not mutually exclusive obligations. The duty to accommodate continues during the notice period.
Undue hardship must be judged according to the circumstances of the particular situation. The Supreme Court of Canada in
McGill University Health Centre (Montreal General Hospital) v. Syndicat des employés de l'Hôpital général de Montréal
has said "the factors that will support a finding of undue hardship are not entrenched and must be applied with common sense and flexibility." Obviously, costly job restructuring for an employee whose future with the organization is limited may not make sense. Although the upfront costs of accommodating an employee during the reasonable notice period may not be any greater than if the employee was not being laid off, those upfront costs of accommodation cannot be spread over a long time.
On the other hand, since the accommodation will only be for a limited time, you may suffer less hardship than if the employment and accommodation was for an indefinite time.
Therefore, the length of expected employment is a relevant consideration in assessing undue hardship, but simply because employment duration is limited, it does not mean there is no duty to accommodate.
Brian Johnston is a partner with Stewart McKelvey Stirling Scales in Halifax. He can be reached at (902) 420-3374 or [email protected]
---
This edition of "Ask an Expert" deals with laying off an employee who has become disabled and what the duty to accommodate is.
Canadian Employment Law Today
covered a similar situation in 2006 where an employee was laid off shortly before taking maternity leave.
To view the article,
click here