New employment relationship is necessary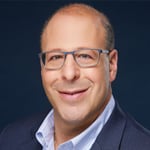 Question: If an existing employee refuses to sign a new employment contract with changes and it is impossible to continue under the old terms, can that be considered a resignation or is the employee entitled to notice, even if the employer wants the employee to stay?
Answer: If the employer is attempting to negotiate new terms of the employment relationship, and an agreement cannot be reached, then the current agreement will remain in force.
An employee cannot be deemed to have resigned if the reality is that the parties simply cannot agree on amendments to their existing agreement. What the employer can do is provide notice of dismissal, which would have to be in accordance with the existing agreement. Unless the existing agreement has an enforceable termination clause, then the relationship will be governed by the common law, which requires reasonable notice of dismissal.
As case law has shown, if the employer proposes new terms, and the employee refuses to accept them, then the employer must either provide notice that the employment relationship will end, or continue on the existing terms and conditions. The notice must be the same that would be required if the employer was providing notice of dismissal in the usual course.
Stuart Rudner is a founding partner of Rudner MacDonald LLP, a Toronto-based employment law firm. He is author of You're Fired: Just Cause for Dismissal in Canada, published by Carswell, a Thomson Reuters business. He can be reached at [email protected]