Worker's disciplinary history, safety-sensitive position bigger factors than question of impairment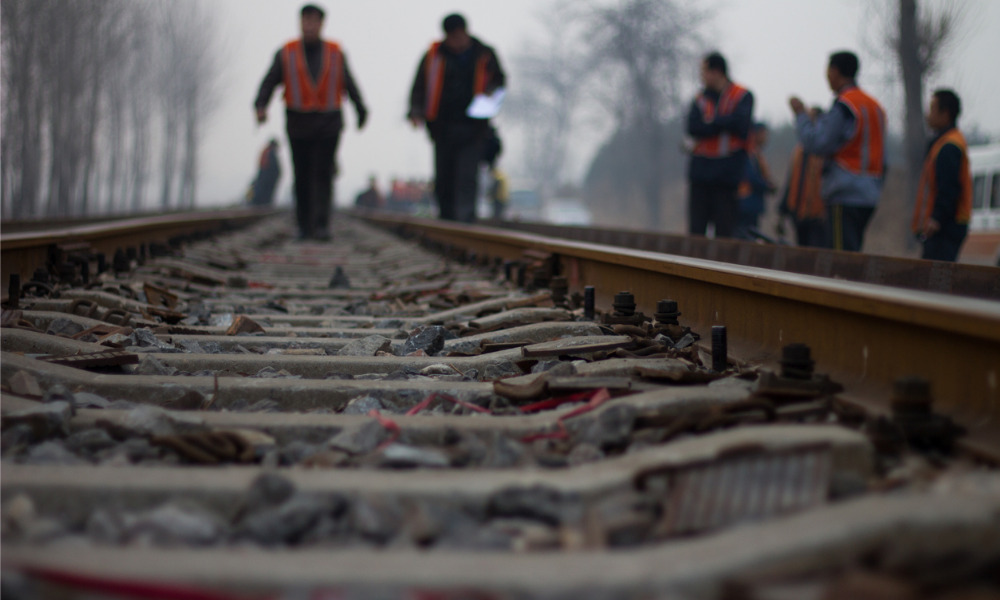 The dismissal of an Ontario railway worker for testing positive for cannabis following an incident at work has been upheld by an arbitrator.
While the worker's test results were significantly higher than the thresholds of the employer's alcohol and drug policy, the worker's history of safety breaches in a safety-sensitive position likely played more of a role in the decision than whether the worker was impaired or not, says Sharaf Sultan, an employment lawyer and principal of Sultan Lawyers in Toronto.
"The idea that you're in a safety-sensitive position, you have a history of arguably inappropriate conduct, then take a significant amount [of cannabis], and you volunteer to do overtime," says Sultan. "It's almost like a breach of trust, and one of the factors in determining a termination for cause is whether there's an actual breakdown of the relationship."
The 63-year-old worker was employed as a groundperson for Canadian Pacific Railway (CPR) in Vaughn, Ont. As part of CPR's safety measures, the railway had an alcohol and drug policy that prohibited reporting for work while impaired.
The worker encountered the policy in 2018 when she was initially deemed unfit to transfer to a safety-sensitive position after failing a pre-placement substance test. CPR allowed a second test with certain conditions and the worker qualified for the transfer.
Over about 20 years of service, the worker's disciplinary record included 10 demerit points and a form reprimand, all related to safety issues while she was operating equipment.
On Nov. 17, 2020, the worker voluntarily accepted an overtime shift that began at 9 a.m. During that shift, she was involved in a safety incident under blue flag conditions – a blue flag or signal means that no rolling stock may come within 150 feet of the flag or signal, often because rail cars are being loaded or unloaded.
The worker and other employees involved in the incident all had to undergo post-incident substance testing while being held out of service, as per the alcohol and drug policy.
The worker's test results came back positive for marijuana use, higher than the standards of impairment which were recognized in the policy and in previous jurisprudence. The worker's saliva test was 38 nanograms per millilitre, nearly four times the accepted threshold of 10 nanograms. A urine test came back at 73 nanograms per millilitre.
Read more: A CN rail employee refused to take a post-incident substance test and reached a reinstatement agreement was later fired for testing positive for cannabis.
On Dec. 1, CPR held an investigative meeting to discuss the test results. The worker admitted that she had consumed marijuana about eight hours before the start of her overtime shift. She was also experiencing "very trying circumstances" in her personal life but she couldn't provide any medical evidence that she met the criteria for a substance abuse disorder.
A couple of weeks later, on Dec. 15, CPR terminated the worker's employment. The union filed a grievance, arguing that termination was excessive and unwarranted. The union pointed out that the worker was a long-service employee and was actively seeking assistance. It also said that the worker showed no signs of impairment before the incident. As a result, CPR had not demonstrated that the worker was impaired at work or met the burden of proof to justify dismissal, the union argued.
Disciplinary history, safety main considerations
Sultan says that the worker's disciplinary history and the nature of the latest incident were bigger considerations than whether the worker was actually impaired at work.
"As an employee, you have a duty of loyalty, you have a duty of respect, and it's just that this complete disregard to the employer and then relying on something like, 'I'm not sure that I'm impaired,'" says Sultan. "I think you can argue that her behaviour was demonstrating an effective breakdown of that relationship – while it wasn't explicitly said, I really do think that that was part of the analysis – with [the worker's] behaviour, particularly given the years of service, you would expect that somebody would contribute to a good employer-employee relationship."
The arbitrator noted that CPR was entitled to require drug testing following the safety incident. After such incidents, there was no requirement to identify visual signs of impairment, as the incident itself was enough to justify testing.
The arbitrator also noted that the results of the saliva test had already been established as a reliable indicator of impairment, regardless of any outward signs of impairment. Therefore, the test results indicated that the worker was impaired at work and deserved discipline.
The arbitrator considered the worker's age, years of service, and personal circumstances, but found that her misconduct was worthy of severe discipline including dismissal. The worker voluntarily accepted an overtime shift knowing that she had consumed cannabis eight hours before the shift started and the saliva indicated a high level of impairment, said the arbitrator, adding that impairment at work in a safety-sensitive railway environment could not be tolerated.
The safety-sensitive nature of the worker's position played a big part in justifying dismissal, says Sultan.
"I wouldn't be surprised if it was not a safety-sensitive position they would have overturned the termination, he says. "Of course, we don't know if it would have resulted in a termination, but I think they could have overturned it."
"The safety-sensitive nature of the position also made it much more likely that they would not scrutinize the policy or drug and alcohol testing, and then also not drill down as much with respect to [the worker's] immediate impairment."
Read more: An Alberta worker's role in an industrial accident was cause for dismissal, but his behaviour during drug testing and trying to tamper with the results was, an arbitrator found.
The arbitrator also found that the worker should have been familiar with the alcohol and drug policy from her previous experience of failing and re-taking a pre-placement substance test for a transfer.
The arbitrator denied the grievance and upheld the worker's dismissal.
Sultan points out that CPR had a clear alcohol and drug policy that it followed consistently. While it's not guaranteed that a policy will hold up to extensive scrutiny, regularly reviewing and amending policies, and then implementing and following them in practice will go a long way, he says.
"It's very difficult to draft a completely defensible policy – there are just so many statutes and constantly evolving interpretations – and then you add in legalization of cannabis, so it's tough," says Sultan. "Try as much as possible to have it implemented on the ground, which can be tough with tons of managers and people with their own opinions."
See Canadian Pacific Railway and United Steelworkers – TC Local 1976 (Jan. 24, 2022), Case no. 4805, M. Flaherty – arb.