Long-time workers pre-dated policy limiting notice entitlement; employment contracts didn't mention or incorporate policy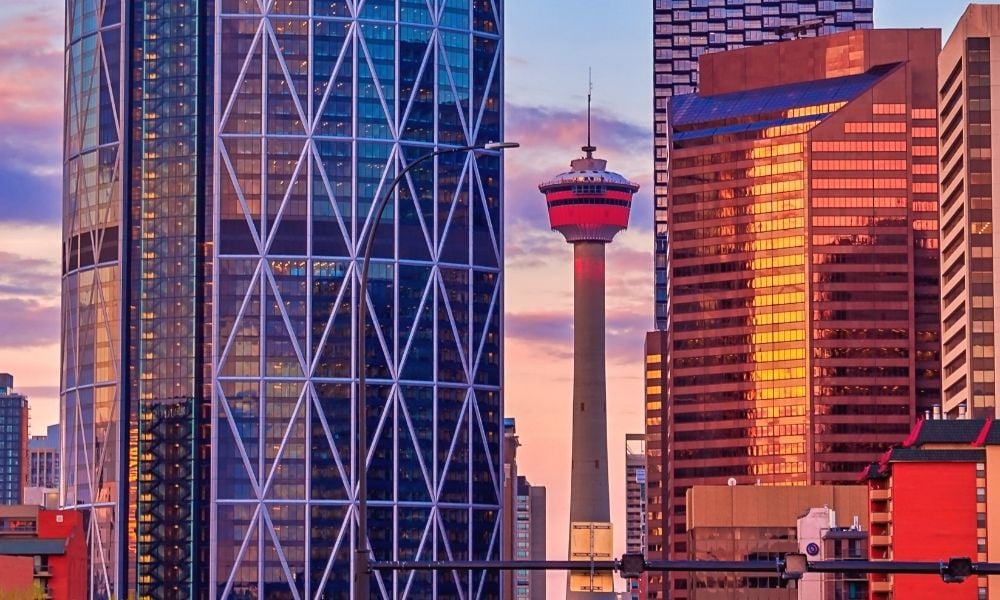 An Alberta company's severance pay policy cannot limit the reasonable notice entitlement to three long-time employees who were terminated without cause because the policy wasn't incorporated into their employment agreement, the Alberta Court of Queen's Bench has ruled.
Calgary Co-operative Association is a retail co-operative in the Calgary area that operates grocery stores, petroleum products, liquor stores, and home healthcare products. It is also involved with a company collectively owned by retail co-operatives across Western Canada called Federated Co-operatives Limited, which supplies services to the co-operatives.
Calgary Co-op hired Martin Schaufert, 57, in 1982. Over the years, he held many positions and took on a senior managerial role in 2007. He eventually achieved the position of director of operations, special projects, in which he worked directly with senior executives, developed business plans, and managed workforce efficiencies.
Terry Anderson, 55, was hired by Federated Co-operatives in 1986, moving over to Calgary Co-op in 1990. In 2010, he became the director of the latter's internal audit department. The department operated independently of the accounting department and was responsible for protecting the company's assets and business undertakings.
Don McConkey, 57, also initially joined Federated Co-operatives, in his case in 1988. He transferred to Calgary Co-op in 2000 and became managing director of the liquor division in 2009. He was responsible for the division's day-to-day operations, profitability, growth, and overall leadership.
Severance policy limited notice for dismissed employees
Calgary Co-op had a severance policy that came into effect on Feb. 23, 2010, which stipulated uniform termination notice and severance to various categories of employees. For management employees such as Schaufert, Anderson, and McConkey, the maximum notice period was set out at 78 weeks (18 months). The policy stated that the notice or pay in lieu of that it specified "replaces any common law rights that an employee may have to reasonable notice of termination or pay in lieu of reasonable notice" and it required employees to sign a release before receiving any additional notice or pay in lieu above the legislated minimum notice periods.
The policy replaced an older "dehiring policy," which didn't limit any common law rights to reasonable notice. Schaufert, Anderson, and McConkey all had employment contracts as they moved through their various positions with Calgary Co-op, but none of them specifically mentioned the company's corporate policies. They were all aware of the severance policy after it came into effect as they were involved in the termination of subordinate employees. Anderson in particular indicated that he understood the policy applied to all employees, but none of them signed any agreement incorporating it into their employment contracts.
On Oct. 17, 2017, Calgary Co-op terminated the employment of all three men without cause. Schaufert had more than 35 years of service, Anderson 31 years, and McConkey 29 years at the time of their termination. The company made severance offers to each of them, but they all refused so the company provided them with 18 months' pay in lieu of notice, the maximum for management employees under the severance policy.
Shaufert, Anderson, and McConkey all sued for wrongful dismissal, claiming that they were entitled to more than 18 months' notice under the common law, based on their lengthy service with Calgary Co-op.
Policy not incorporated into employment agreements
The court noted that in order for an employer to rely on a severance provision, it must prove that the provision "represented the agreement of the parties" by being part of the employment agreement. In this case, all three employees worked for Calgary Co-op for many years before the severance policy was developed, and the policy "purported to make very substantial changes to their employment contracts including their right to have their reasonable notice determined under the applicable common law principles. However, none of the employment contracts or offer letters they signed incorporated any of the company's corporate policies "that existed or may exist in the future, or to authorize the [company] to unilaterally amend the terms of their employment by issuing new or revised policies," the court said.
The court found that the fact the none of the employment letters referred to the severance policy and its "drastic limitations of their employees' common law rights" created significant ambiguity in Calgary Co-op's contractual intentions. It also found that just because the three employees knew of the policy, didn't object to the policy, and applied it to their subordinates, it didn't mean that they agreed to it.
"If the [company] wanted these policies incorporated in employment contracts, it had to engage the issue with its employees and obtain their unambiguous assent," said the court. "It could do that, for example, by asking them to sign employment letters, or amendments to their employment letters, incorporating the policy. The [company] did not do so."
The court determined that the severance policy did not apply to any of Shaufert, Anderson, or McConkey. Based on the fact that they were all senior management employees with significant responsibilities, were in their fifties, and would need a significant period of time to find suitable alternative employment, the court found that they were all entitled to reasonable notice at the high end of the range — which the court found should be 24 months for all three of them.
Calgary Co-op was ordered to pay each of the three dismissed employees pay in lieu of notice equivalent to 24 months' pay, minus what had already been paid to them.
For more information, see:
Schaufert v. Calgary Co-Operative Association Limited, 2021 ABQB 579 (Alta. Q.B.).