Employee fired for discussions with subordinate on conflict of interest and investigation, but conduct didn't breach policies: Alberta court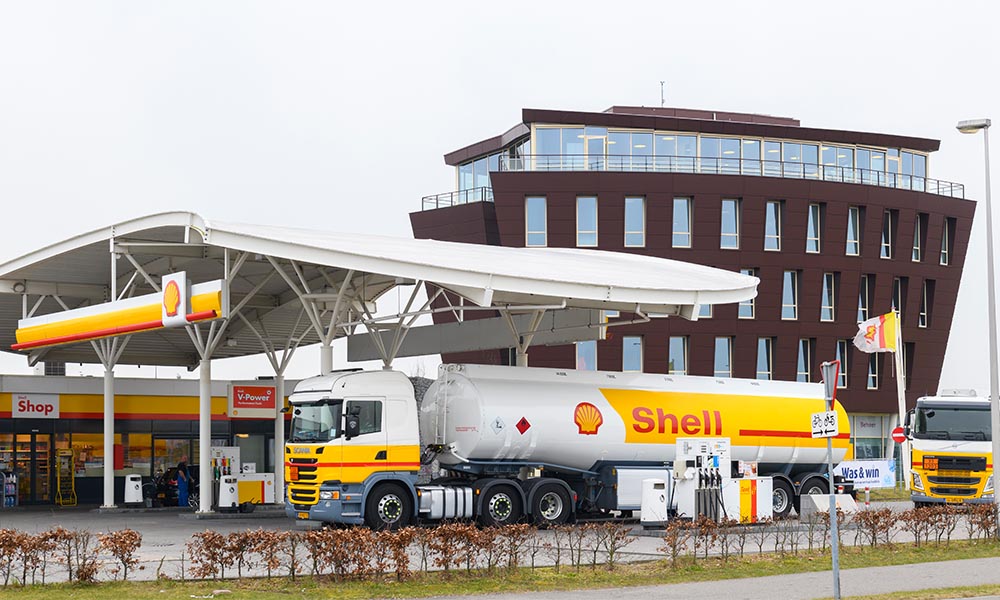 A former Shell executive has won $800,000 after the oil company wrongfully dismissed her on trumped-up charges of breaching its conflict-of-interest policy and investigation processes.
Kathryn Underhill, 57, was the vice-president of commercial strategy and business development, heavy oil for Calgary-based oil company Shell Canada. She had previously been with Shell for 17 years before leaving the company, with Shell hiring her back and appointing her to the VP position in early 2014.
In 2015, however, the price of oil dropped significantly and the oil industry was faced with challenges. Shell decided it needed to review the economic feasibility of some of its projects and look at job cuts to streamline the business. The president of Shell assigned Underhill to lead a review of heavy oil projects in Alberta called Carmon Creek in preparation of a Sept. 4 company meeting that was to decide whether Carmon Creek and other projects would continue or be shut down. He also told Underhill that she was to cut $100 million from her department's budget.
Around the same time, an employee who reported to Underhill, LM, wanted to submit a proposal to the Oil Sands Safety Association (OSSA), a not-for-profit collaboration between oil companies to promote and improve personal safety performance in the Alberta oil sands. The proposal was for the Personal Safety Collaboration (PSC) project, which aimed to provide a unified standard of safety training and certification that applied to all worksites.
At a leadership team meeting in late August 2015, Underhill raised the issue of LM's performance and said she could be a candidate for dismissal in the next round of staff reductions that fall.
Conflict of interest concerns
A few days after the meeting, Underhill met with LM and told her she was planning to terminate LM's employment as part of the planned restructuring due to "her marginal performance." LMtold Underhill about her idea for the PSC project. Underhill thought it could be a good idea and could probably be done cheaper than existing bids, but she told LM to be careful to avoid a position of conflict, as LM had been assigned to evaluate the bids on the PSC project by its program director, who was also a Shell employee.
On Sept. 1, LM requested a meeting with Underhill regarding "an idea with possible conflict of interest." Underhill contacted LM, who told her she wanted to be dismissed from Shell with pay as soon as possible so she could pursue her PSC proposal without worrying about a conflict of interest — which would happen if she was still employed by Shell whose code of conduct prohibited conflicts of interest.
Underhill was concerned about the urgency of LM's request — she was unaware that the deadline for the OSSA's decision on bids was two days later, which was why LM wanted to be dismissed quickly — and asked senior legal counsel about it, explaining her conversations with LM about LM's idea for the PSC.
The legal counsel told Underhill that LM's idea was "murky at best" and if LM took an idea to the OSSA in the future, Shell would have to abstain. However, they gave Underhill no further instructions, so Underhill informed LM that there didn't appear to be an issue with Shell as she was "not otherwise competing against Shell." She mentioned that she could face claims against her by Accenture, a company that had submitted a bid for the PSC that contained confidential information — information to which LM had access.
However, LM forwarded her proposal directly to the chair of the OSSA board of directors, who was an executive with Suncor, another oil company. The chair informed Shell about the proposal, saying LM was in a direct conflict of interest as it undercut Accenture's bid.
Investigation shifted focus
Shell's legal department investigated, conducting interviews with LM and Underhill. Underhill told the investigators about her discussions with LM about the PSC proposal. She was interviewed three times and, in the last one, revealed that she had told LM that she was losing her job during their discussions of LM's idea for the PSC. By this time, the investigation had shifted from LM to Underhill.
Underhill also told investigators in the third interview that she had contacted LM on the phone earlier to "put on my own investigative hat" and told LM that she was losing her job.
The investigation was completed on Sept. 13 and the following day Shell terminated Underhill's employment for cause. The company stated that she failed to identify a conflict of interest and protect third-party confidential information, she breached the confidence of the leadership team when she gave LM an early notice of termination and she disregarded termination and investigation procedures when she contacted LM during the investigation.
Underhill filed a claim for wrongful dismissal.
The Alberta Court of Queen's Bench found that Underhill didn't encourage LM to use Accenture's confidential information to make a bid for the PSC and instead warned her to avoid a conflict of interest. It wasn't obvious to Underhill that there was a conflict of interest at the time, as she wasn't aware that LM had submitted her proposal. Once LM contacted her to discuss a potential conflict of interest, Underhill herself contacted Shell's legal counsel for advice — which called the matter "murky at best" but said Shell would be fine if it wasn't a part of the bid evaluation and LM left the company. The legal counsel gave Underhill no recommendation for taking action at the time, said the court.
The court also found that Underhill's advance notice to LM about her job was to let LM know that she didn't have a future at Shell and would be let go at some point later on. There was no official notice of termination and Underhill didn't disregard termination procedures, the court said.
The court found Underhill disregarded the investigative procedure by contacting LM to speak about matters under investigation while the investigation was still going on. It noted that she had a duty of good faith and loyalty to Shell and had an obligation to follow the company's code of conduct, but her conduct did not amount to a breach of these obligations. Underhill wasn't told that the investigation had shifted to her and she was co-operative with investigators, even being up front with them that she had contacted LM between the second and third interviews, the court said.
The court found that Underhill didn't stand to gain anything personally from not doing more about LM's potential conflict of interest, but she was more focused on the Carmon Creek downsizing matter. She also sought legal advice as soon as she learned there was a possibility of a conflict of interest, and she co-operated with the investigation.
The court noted that Underhill was "a loyal and dedicated employee at Shell for more than 17 years" without disciplinary problems and there was no evidence Shell suffered any significant consequences of her actions. As a result, Shell didn't have just cause to terminate her employment.
Shell was ordered to pay Underhill $800,000 plus costs for wrongful dismissal.
For more information, see:
Underhill v. Shell Canada Limited, 2020 ABQB 341 (Alta. Q.B.).