Municipality outlines consequences for workers not complying with vaccine policy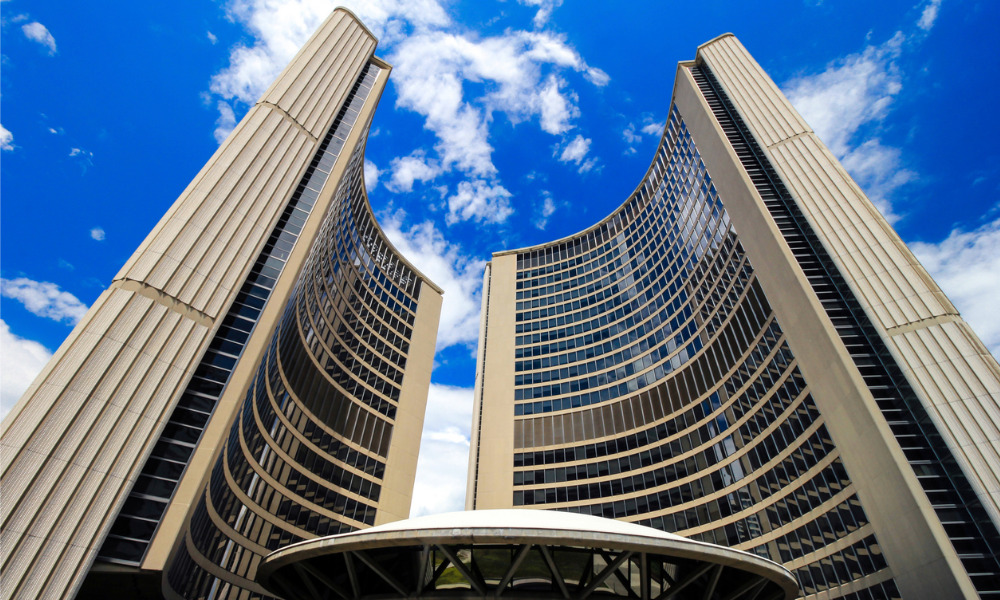 Having announced in August that all City of Toronto employees will be required to have both doses of the COVID-19 vaccine, the municipality is following up with details about the consequences for non-compliance.
Starting the week of Nov. 1, staff who do not provide proof of receiving two doses of a COVID-19 vaccine will be suspended for six weeks without pay. During the suspension, staff may return to work if they provide proof of having received two doses.
After the unpaid suspension, on Dec. 13, if staff do not provide proof that they are fully vaccinated, their employment will be terminated for cause as they will have chosen not to comply with the mandatory vaccination policy, says the City.
"We take the health and safety of our employees very seriously. While the majority of City staff are already fully vaccinated, we will continue to provide support and education to staff that remain unvaccinated to ensure that they have every opportunity to get vaccinated as soon as possible," says Chris Murray, City manager.
Looking to ramp up vaccination rates and improve health and safety, Ottawa has announced that all workers in federally regulated workplaces will have to be fully vaccinated by Oct. 29.
Is refusing a vaccine considered a frustration of contract? Canadian HR Reporter spoke with Paul Boshyk, partner employment labour relations at McMillan in Toronto, about some of the legal landmines employers will have to be aware of when implementing such a policy.
Vaccine education
As of Oct. 5, 89 per cent or 26,138 members of the Toronto public service are fully vaccinated. Five per cent of City staff who disclosed their vaccination status are partially vaccinated and two per cent chose not to disclose their status.
In the coming weeks, the City will continue to focus on educating staff and encouraging them to get vaccinated. It's offering an online training module and new targeted education sessions and vaccination clinics at select work locations with lower vaccination rates.
Staff who receive their first dose and provide proof of it by Oct. 15 will be given until Nov. 15 to get their second dose.
The City says it will continue to comply with its human rights obligations, and any employees who are not able to obtain a COVID-19 vaccine under a protected ground set out in the Ontario Human Rights Code will be entitled to accommodation.
Ontario is also requiring hospitals and home and community care facilities to implement COVID-19 vaccination policies for employees, contractors, students and volunteers, and for ambulance services to have the same for paramedics.