New Brunswick worker had second job while on medical leave, but firing came too quickly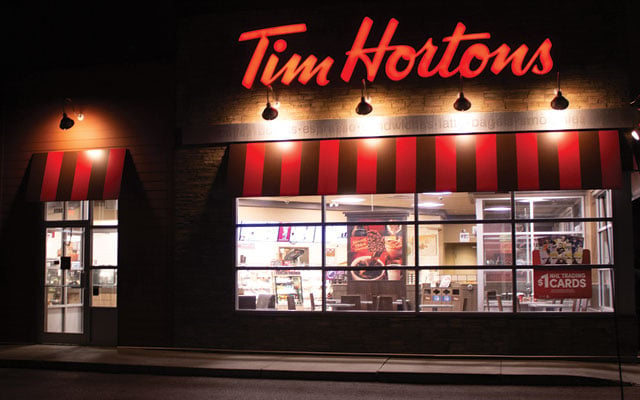 A New Brunswick hotel worker who continued to work a second job while on medical leave and didn't tell her employer has been reinstated by an arbitrator with a two-month suspension in place of dismissal.
Wanita Mallory, 58, started working for Rodd Moncton, a hotel operator in Moncton, N.B., in July 2014. Initially, she worked in the hotel's laundry and moved to performing daily tasks required in the hotel's line operations. Eventually, she became the hotel's full-time breakfast attendant, working alongside a part-time attendant managing the hotel's daily complimentary breakfast for its guests.
Over a few years of employment at the hotel, Mallory developed a few physical limitations, but she continued to work full-time. She had a good relationship with the hotel's general manager, but she developed concerns over working conditions at the hotel. She raised these issues at union meetings, but when her hours of work started to decrease in late 2017 and her supervisor started treating her unfairly, she believed what she was saying at the meetings was filtering back to hotel management.
By early 2019, Mallory was down to working between 25 and 28 hours per week from her former full-time role. She no longer performed certain duties such as handling the breakfast inventory or extra laundry tasks — the latter having supplemented her breakfast attendant work previously. The fewer hours put financial stress on Mallory as she found it more difficult to make ends meet when working less than 40 hours per week.
The diminishing hours also concerned Mallory because the hotel's benefits package — including life insurance, extended health care, dental coverage and travel insurance — was only available to employees working at least 24 hours per week, placing her near the threshold.
In March 2019, Mallory started a second, part-time job at a Tim Hortons coffee shop that allowed her to reach 40 hours of work each week. Her plan was to work at Tim Hortons from 4 p.m. to 8 p.m. each day and at the hotel from 6 a.m. to 11:30 a.m. She had briefly worked another job at a pizza restaurant but had to quit because it required her to work too late.
Medical leave due to stress
In early April 2019, Mallory visited her doctor complaining of stress, anxiety and high blood pressure. Her doctor agreed that she should take some time off work and provided her with a note stating she would be off work until May 22 "for medical reasons." The note was a general statement and wasn't addressed to anyone in particular. Mallory's manager asked if she was OK, but Mallory didn't really reply.
Mallory also completed a medical form to ensure her benefits were maintained during her medical leave and asked about getting her vacation pay paid to her. She didn't mention her second job at Tim Hortons.
While Mallory was off work, the hotel's sales and accounting co-ordinator learned that Mallory was working at the Tim Hortons during her absence — including a full overnight shift the day after submitting the doctor's note, which ended at 7:30 a.m. and would have encroached on her shift at the hotel. The information was passed on to the hotel's regional director and eventually the general manager and the human resources department on April 29.
Hotel management felt Mallory breached its code of ethics — which prohibited employees from an "income producing activity that would compete, or potentially compete, with the company" — by misrepresenting the fact that she couldn't work at the hotel but could work at Tim Hortons. The doctor's note wasn't associated with her specific job at the hotel and she chose to continue working at the coffee shop during her medical leave because she was unhappy with her employment at the hotel. The human resources department directed the general manager to terminate Mallory's employment. No one at the hotel spoke to Mallory and she learned of her dismissal by hand-delivered letter that stated: "This action is necessary due to your being absent from work while working for another employer, Tim Horton, and attempting to maintain your full-time status and medical plan with Rodd Hotel and Resorts."
Three days later, Mallory grieved her dismissal, as there was no conflict of interest between the hotel and Tim Hortons — the two businesses weren't in competition with each other and she needed a second job to supplement her income. She also noted hotel management didn't ask what was wrong with her when she provided the doctor's note and didn't meet with her to investigate the matter before terminating her employment.
In addition, Mallory claimed the hotel discriminated against her by reducing her hours after she stood up for her rights by complaining in union meetings about her working conditions.
Doctor's note was legitimate, but worker's use of it was shady
The arbitrator found that there was "no mischief" in how Mallory obtained the doctor's note, which was mainly based on her "self-declared complaints" to the doctor. However, what she did with it raised concern for the arbitrator, as she "knowingly presented it to the employer for the purpose of getting leave from her job at Rodd Moncton, but nonetheless pursued work opportunities during that leave period with Tim Horton."
The arbitrator agreed with Mallory that her job at Tim Hortons didn't compete with the hotel's business, so she didn't breach the code of ethics in terms of a conflict of interest and such a breach couldn't be used as cause for dismissal.
Conversely, the arbitrator found that Mallory intended to work for Tim Hortons and "let fall your duty to the other (employer), which constituted dishonest conduct that deserved discipline. She was clearly well enough to work a regular shift at Tim Hortons, meaning the time she took off from the hotel was for reasons other than illness," the arbitrator said.
However, the arbitrator also found that Mallory's misconduct wasn't on the level of "wilful fraud" and was less-serious simple dishonesty. Mallory's reason for getting the second job was to work 40 hours per week and be paid for it, not to gain benefits to which she wasn't otherwise entitled. She was frustrated by her reduced hours at the hotel and it was reasonable for her to seek other work — although her method was "obviously misguided," said the arbitrator.
The arbitrator also noted that the hotel's method of dismissal breached the collective agreement, which required the hotel to notify an employee in danger of discharge in a meeting with a union representative of the reasons for considering discharge. The hotel didn't follow this requirement by delivering the termination letter to Mallory at her residence, which "missed an opportunity to perhaps have corrected the behaviour of [Mallory] and perhaps have her acknowledge her misguided choice of conduct," said the arbitrator.
The hotel was ordered to rescind Mallory's dismissal and replace it with an unpaid suspension of 60 days with no further loss of pay, benefits or seniority.
---
For more information see:
• Unifor, Local 4528 and Moncton (Mallory), Re, 2019 CanLII 78844 (N.B. Arb.).