Employment lawyer weighs in on challenges for employers amid pandemic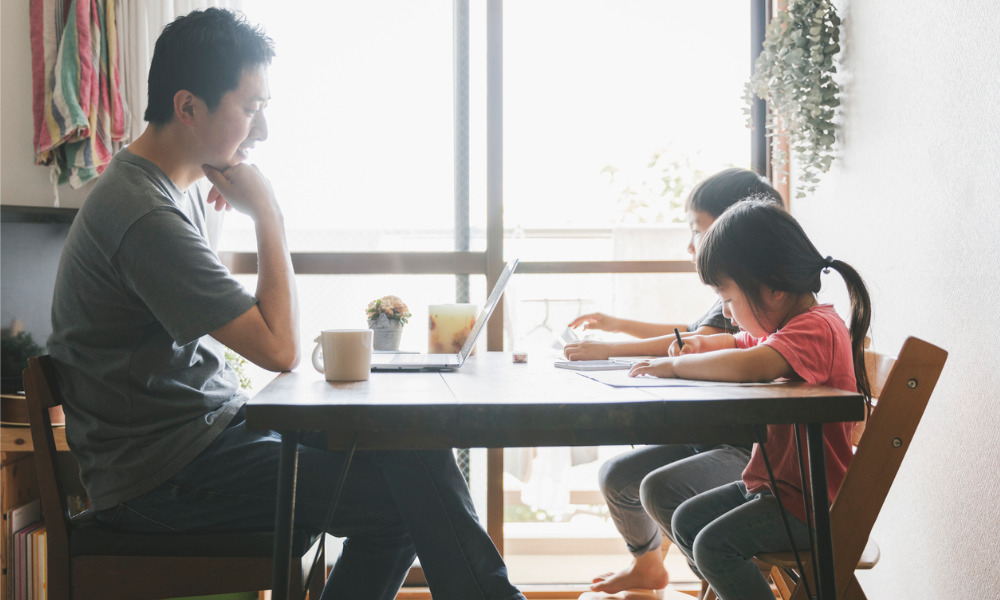 As we continue to navigate the new world of work, with parents working at home alongside their children, what legal issues should employers be cognizant of when it comes to accommodations?
"You want to make sure that you keep employees in your good graces, and you want to make sure that you're retaining a staff that wants to work with you, and that will come back to work," says Richard Johnson, cofounder and partner at Ascent Employment Law in Vancouver. "It's the practical side of accommodating your employees and the business case for that."
Johnson will be speaking at the HRD Employment Law Masterclass 2021 on Feb. 16, and he provided Canadian HR Reporter with a taste of what he will be speaking about on childcare obligations, accommodations and COVID-19.
"I'm going to be speaking about the practical benefits of accommodation when folks have kids at home and how to deal with Zoom calls and noise in the background and homeschooling, but then also what the requirements are strictly from a legal perspective," says Johnson.
"I have two young ones myself so it's a near-and-dear issue to my heart."
B.C. case raises questions
In most provinces, both employment standards and human rights legislation govern how parents must be treated but the law is ever-fluid, he says, and one case in particular is winding its way through B.C. courts that might impact the landscape in future.
"Essentially, it's related to the requirement to deploy your employees away from home on a site somewhere, [so they're] living there during the week and maybe coming home on weekends. It integrates all this stuff to deal with what a parent can and cannot be required to do when they've got kids at home: Can you deploy them? Or is that considered discrimination?"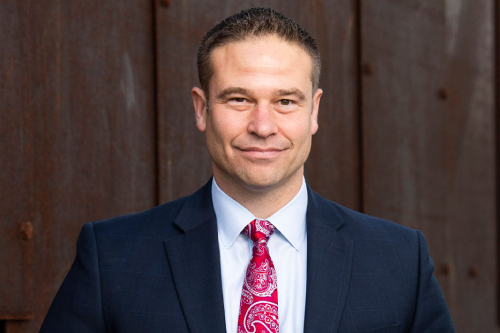 Richard Johnson
The case, Envirocon Environmental Services, ULC v. Suen, was recently denied leave to the Supreme Court and it hinges on what is family status discrimination. It involves a worker who refused a transfer to another province after he argued it would be discriminatory for him to be away from family for long periods of time.
"There's still a lot that employers can do to force employees to work under certain conditions but that's an interesting state of the law right now," says Johnson. "[That case] will potentially make its way up to the courts and we'll see how law of the land will deal with it, either through the B.C. courts or up to the Supreme Court of Canada."
Schooling choices
For some parents, a choice must be made on whether or not to keep children at home to take school and be accommodated by their employer, says Johnson.
"I'm getting a lot of questions about whether or not people who are choosing to pull kids out of school because of COVID, whether they need to be accommodated or whether you can say that that's a preference -- they're choosing to do that because schools are open. And then advising my employer clients what they can do if an employee chooses to have their child at home and teach them themselves as opposed to putting them in school and picking them up at three o'clock or going to a daycare."
It's not as simple as saying yes to everything requested by an employee, he says.
"You don't have to accommodate preferences. If a person wants to keep their kids at home and teach them because of concerns over COVID, that's fine. But you have to look at what they've done to try to find other solutions, whether the other parent can stay home, or whether there's a nanny, or whether they've sought other reasonable options."
To maintain a harmonious relationship between employer and employee, it's best to give and take, says Johnson.
"I'm finding that the most successful situations right now are where an employer is a bit flexible in their mindset. A lot of employers and employees have found ways to work around this with remote-work arrangements so that maybe half-days are possible where the kids can have somebody take care of [them] for half a day; you can still get your work done, unimpeded," he says.
"But the problem for a lot of employers is having employees that are sitting there with noise in the background, the kids are bugging the parents. And the employers are frustrated because they know they're not getting 100 per cent from employees. That's really what we're facing a lot."
Statutory leaves are another way of dealing with childcare obligations, while the federal government recently committed millions to building an early learning and child-care system.