'10 business days' sufficient for employee to object, says judge in constructive dismissal case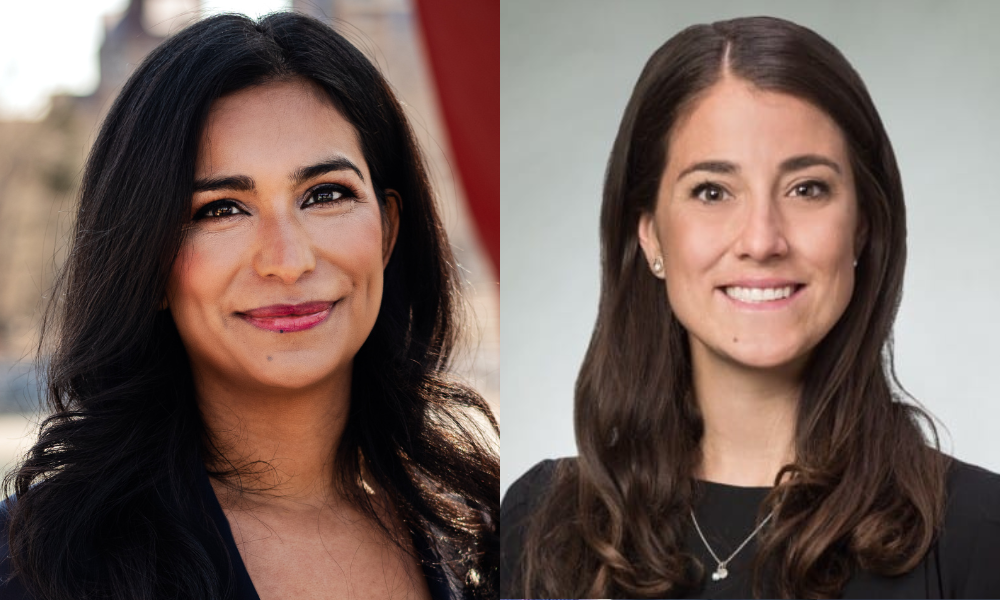 How long is too long?
When an employer made cost reductions that impacted a professional engineer's salary, she made no objections. Three weeks later, her employment was terminated, and a judge in Alberta has ruled this was plenty of time to object to the changes, so there was no constructive dismissal.
"No more than 10 business days" was a reasonable period of time for the employee "to make an informed and prudent decision on the merits of rejecting or accepting the new employment terms," said Justice Thomas Wakeling of the Court of Appeal of Alberta.
It's good news for employers — but they should still be cautious, says Samantha Finkbeiner, associate at MLT Aikins in Calgary.
"It's nice to say, 'Oh well, in this decision, one of the justices gave a specific deadline.' But I think we will want to be really careful in always applying that deadline," she says.
"There is such a contextual analysis that employers are required to undertake anytime they're making any type of decision regarding changes to terms and conditions or terminations or anything like that."
Cost reduction program leads to dismissal
Olga Kosteckyj was a professional engineer who worked at Paramount Resources (formerly Apache Canada) since 2013. On March 27, 2020, Paramount announced that it would implement a "cost reduction program" for staff as of April 1, 2020.
For Kosteckyj, it meant a base salary reduction of 10 per cent, from $154,800 to $139,320, along with the suspension of employer RRSP contributions of six per cent, and a delay or cancellation of her bonus.
On April 22, 2020, Paramount terminated Kosteckyj without cause as part of additional measures to reduce costs, and she was paid statutory termination pay of five weeks' salary.
In July 2020, she sued Paramount for wrongful dismissal, and on Nov. 5, 2020, Kosteckyz applied to have her claim determined by summary trial. In her summary trial brief, she also said that Paramount constructively dismissed her on April 1.
Read more: Wrongful dismissal damages reduced for failure to pursue opportunities
But Paramount claimed that the engineer was terminated on April 22 and she did not assert that she had been constructively dismissed until after she was actually dismissed.
The summary trial judge concluded that Paramount constructively dismissed Kosteckyj as the cost reduction program was a change to and breach of her employment contract, and she had no obligation to decide whether this change was a repudiation of the contract in the 25 days between March 27 and April 22.
The judge determined she was owed nine months' common law notice entitlement and awarded damages of $107,247.
Paramount appealed the constructive dismissal, with the big question being: Should the damages be based on Kostekyj's compensation as of April 1 or April 22?
'No more than 10 business days'
And in his June 28, 2022 decision, Justice Thomas Wakeling disagreed with the trial judge's conclusion that Kosteckyj did not accept or acquiesce to the new terms of employment and was constructively dismissed. As a result, damages were reduced to $97,190.
"Kosteckyj bore the onus to prove that she declined to accept within a reasonable time period the new terms of employment and that the change was unilateral in nature. She has not discharged this burden," he said.
The fact that she continued to work in the same office doing the same tasks "is indisputable evidence that she had accepted the new terms of employment," he said.
Plus, "no more than 10 business days after April 1, 2020 constituted a reasonable period of time for Ms. Kosteckyj, a professional engineer and a healthy, knowledgeable and informed person, to collect the information she needed to assess the state of the employment market for professional engineers in Calgary and elsewhere, to consult legal counsel to ascertain her rights and obligations as an employee and to make an informed and prudent decision on the merits of rejecting or accepting the new employment terms," said Wakeling.
"An employee without the attributes of Ms. Kosteckyj may require additional time to collect the information needed to make a prudent and informed decision. But it would be a rare case that a reasonable period would exceed 15 business days."
In deciding whether continued employment under less generous terms will provide greater benefits than other potential employment opportunities, "most of the time, the answer is self-evident — it is better to be employed than unemployed," he said.
"While the employee is undoubtedly in a stressful situation, the answer to the key question is usually obvious and not difficult to discover."
On the other hand, an employer that decides to substantially reduce the compensation of staff "most likely does so because of a challenging business environment and needs to know almost immediately if some members of the current workforce are not prepared to accept the new terms," said the justice.
No rejection provided
In the end, the court decided there was no constructive dismissal because Kosteckyj continued to work without outright rejecting the change in compensation, says Finkbeiner.
"She never accepted it or rejected it… there was an acquiescence of that changed terms and condition," she says.
"That's kind of been the law for a while: if you have a new term and condition of employment that's imposed on you, and you just continue to work for a certain amount of time without rejecting that, then that can be perceived as acceptance of the new term."
Either a verbal or written objection — some kind of communication that she hadn't made her mind up yet — could make a difference, says Finkbeiner.
"If she had expressed, 'I've been thinking about this still, I haven't made a decision yet, I need to have discussions with my family, I need to figure out financially what this means for us… I need to meet with my accountant… I'm going to continue to work, I'm still deciding,' I think the outcome of the decision probably would have been different."
Read more: Can masking policies lead to constructive dismissal?
Of course, the change to a claim for constructive dismissal also came late in the game, says Patricia Gonzalez, a lawyer at Bow River Law in Calgary.
"This decision may have come out differently from the Court of Appeal if the employee had, from the beginning, claimed constructive dismissal and then, alternatively, claimed wrongful dismissal, versus in this case where she claimed wrongful dismissal and then, alternatively, constructive dismissal."
Contextual analysis needed
The reasoning is interesting in Wakeling's focus on how employers are reacting to a challenging business environment, says Gonzalez.
"The other two judges also took into account that there was a unique circumstance in the world at the time, there was an economic downturn in the oil and gas industry, there was a pandemic going on, where many employers weren't sure if they weren't going to be able to survive or not," she says.
"I don't think the court was wrong in saying that, probably across the board, many employers at that time did reduce compensation in order to survive."
Economic factors are always an important factor that the courts will consider, says Finkbeiner.
"The justices, especially the one who put the deadline on the acceptance period, they really emphasized that the economy was pretty bad, and this person either could just choose to work with a lower compensation or they could choose not to, and go out there and try and find a job. But in most circumstances, the reasonable person probably would have just accepted the lower compensation and continue to work."
It's also important to note that every other term and condition of employment was kept the exact same, she says.
"That is the biggest contextual factor that employers will need to consider because I think an employer would have a hard time arguing that the deadline, the 10- to 15- day deadline… [is] applicable if there's other terms and conditions of employment being changed as well. I think that a court would probably find a longer period of time would be an acceptable amount of time to reject those changes."
Timing is everything
In looking at the decision, there appears to be a desire to bring a balance between an employee's and an employer's interests, says Gonzalez, as the justice said this situation is similar to when a candidate is given an offer an employment.
"There's usually a quick turnaround, like a requirement to say yes or no to the offer of employment in one, two weeks, and you don't really see an employer waiting for someone for a very long time."
However, the timeline suggested is quite short for employees, she says.
"An employee may initially say, 'I'm OK with these changes' but then a couple of days go by and it starts nagging on them that 'I'm not actually really happy with this,' especially when they get their first paycheck and they see how much how reduced it is," says Gonzalez.
"I think 15 business days is a bit optimistic: an employee has to find an employment lawyer that they trust, they have to be able to get that advice, think about that advice… [and consider] 'Is it going to be enough? What happens if I don't get a job? What happens if I'm dragged into litigation for years and I'm drained dry?... Do I have enough savings? Can I afford this?' There's all these questions that may come in. And it does take people a bit more time and discussions with their family members."
Read more: Employers back to 'wait-and-see' mode with constructive dismissal and pandemic leaves
While Wakeling did say 10 days was a reasonable amount of time, the two other justices were less forthright:
"We prefer to avoid stating a specific time period, particularly in the absence of argument and submissions on this issue. However, we do find that in the unique circumstances of this appeal, including having regard for Ms. Kosteckyj's total years of service with Apache and Paramount, that 25 days was a sufficient period of time for Ms. Kosteckyj to decide whether she would accept Paramount's changes to her employment contract, or to leave her employment and claim constructive dismissal."
The other judges didn't want to provide that guidance because there wasn't enough opportunity, in this case, for there to be any oral submissions or written arguments and questioning about this issue, due to the fact that the former employee in this case had amended her claim to add constructive dismissal shortly before trial, says Gonzalez.
"This might be an indication that the court may be willing to provide guidance, more clear guidance, about what would constitute a reasonable time for an employee to make a decision on whether to accept or reject new terms of employment."
The other two justices said they didn't want to create a bright line test of what a reasonable period of time for the acceptance or rejection of a term or condition is, says Finkbeiner.
"It's really important for employers to not necessarily think, 'OK, 10 to 15 days… or even 25 days is always going to be the case.' As I'm sure you're aware in employment law, the answer is usually always, 'Well, it depends.' So there is such a contextual analysis that employers are required to undertake anytime they're making any type of decision regarding changes to terms and conditions or terminations or anything like that."