Employers should tread carefully in recalling workers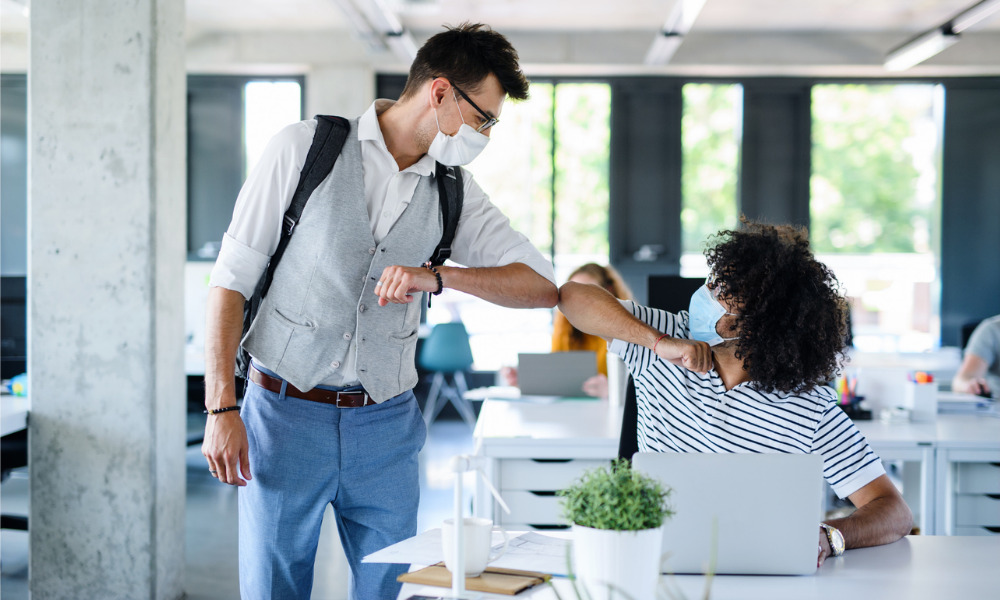 In early January, Cineplex made the unfortunate announcement that it was closing its 67 movie theatres and six entertainment venues in Ontario and 17 theatres in Quebec — and temporarily laying off up to 6,000 workers.
"We are eager to get our team back to work once and for all, as soon as these temporary restrictions are lifted," said Melissa Pressacco, director of communications at Cineplex in Toronto.
Two years into the COVID-19 pandemic, employers should be in good shape when it comes to temporary layoffs and the legislation from a statutory place, says Barry Kuretzky, a partner at Littler in Toronto
"I think the courts will be sensitive to the movie theatre chains and the restaurant chains, because to do otherwise really would not reflect where the world is," he says.
"If, at the end of the day, we're going to say to employers, 'Well, you have people on temporary layoff, your business has been closed for huge amounts of time during the pandemic, often with little notice,' I think the courts are going to take all this into account. So I think, ultimately, the courts will always strike a fair balance, and I think the fair balance here is going to sit with the employer. And that's the bottom line."
It's unlikely many employers are misusing the changes to legislation around temporary layoffs, says Kuretzky.
"I think it's fair to say that most employers are treating the situation not to take advantage of it but to deal with their own reality."
Contrary to popular belief, employers do not automatically have the right to lay off employees temporarily, even due to an unexpected downturn in business, says another legal expert.
Best practices in recalling laid-off workers
It's really important that employers are mindful of any provisions in the provincial legislation, says Stephanie Henry, an associate at Bennett Jones in Calgary.
"I have seen a few claims for constructive dismissal in response to a temporary layoff. And we do have some common law case law indicating that to the extent that an employer does a temporary layoff, just because you have the right to do it under the legislation doesn't necessarily take away for an employee's common law right to claim constructive dismissal."
Employers should also make sure they're not going outside the time period wherein a temporary layoff crystallizes into a firm termination, she says.
When it comes to recalling employees back to work, employers should ensure they do so in accordance with their business needs, and not on the basis of any discriminatory reason, says Henry.
"You want to be mindful of your obligations under various human rights legislation, so you don't want to... choose to recall or not recall on the basis of prohibited grounds of discrimination [such as] disability, gender, religion, things like that."
Another consideration? Employees who have extensive years of service.
"You might want to prioritize recalling them as opposed to shorter-service employees, because it's more expensive to terminate a long-service employee without cause than it is to terminate a shorter-service employee without cause [though] all this is assuming that we don't have a termination clause in a contract," she says.
In accordance with the legislative provisions and timelines, employers should also bring people back into the same positions they had, or a comparable position, at the same rate of pay, says Henry, "because trying to get employees into lesser positions or change of positions that are materially different from when they went on the temporary layoff could trigger constructive dismissal claims."
Employers should approach a re-employment offer with care, specifically addressing the terms and conditions of the offer along with any factors which may have been in place prior to the layoff or termination.
Dealing with work refusals
If an employee refuses to come back because they are unhappy with what they're offered, the employer may consider ending the employment relationship.
"There might be a situation where it's akin to abandonment or akin to resignation, it really depends on the facts," says Henry.
An employee may also resist the return to work if they feel the workplace is still not safe because of COVID risks. And that becomes a purely individual scenario, says Kuretzky.
"The Occupational Health and Safety Act allows an employee some latitude, but the employee must demonstrate that it's an unsafe work environment. And if the employer has done its due diligence and made a safe work environment, if investigated by the ministry, the ministry will likely conclude that this employer has met the acceptable standards," he says.
"If they're just asking employees on an assembly line not to wear masks and be side by side… without any proper care, that's not going to happen. An employee does not have to work in that environment. But if it's a well-spaced, well-ventilated, well-masked work environment, it's not going to be a problem for the employer."