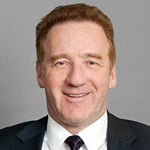 Question:
I've read that it is becoming more common for human rights cases to be heard by courts. What is the implication for employers?
Answer:
In
Parry Sound (District) Welfare Administration Board v. O.P.S.E.U., Local 324
, the Supreme Court of Canada considered that a collective agreement could have incorporated into it substantive rights and obligations created by human rights legislation. An express provision in the collective agreement was not required.
More recently, in
Sparrow v. Manufacturers Life Insurance Co.
, the Manitoba Court of Queen's Bench discussed a non-unionized employee's claim for wrongful dismissal and failure to accommodate the plaintiff's disability with the court saying:
"An employee's rights arising under the (human rights) code are not limited to a complaint to the commission, and an employee is not prevented from bringing an action in this court to enforce rights arising within an employment relationship."
Therefore, employers will see more common law wrongful dismissal litigation relying upon alleged violations of human rights' protections. Courts will increasingly be called upon to be guardians of human rights where plaintiffs can make the case that violations of their rights are better remedied in court rather than proceeding through the human rights process.
In the non-unionized context, courts have exercised jurisdiction to consider human rights as part of a claim for wrongful dismissal, unless the complainant was seeking a remedy only available in another forum. In
Nova Scotia (Human Rights Commission) v. Dural
the Nova Scotia Human Rights Commission appealed a decision of a board of inquiry that the employee's complaint could not proceed because the matter had already been considered by the Nova Scotia Supreme Court. The Nova Scotia Court of Appeal said:
"There is no principled reason for precluding the trial judge on the facts of this case from dealing with (the employee's) discrimination claim along with other aspects of his wrongful dismissal action. There is no loss of expertise in having the court adjudicate on the issue of discrimination in the context of a wrongful dismissal action for there is no expertise or experience required for persons who are appointed to boards of inquiry under the Act. Having the trial judge deal with this aspect of (the employee's) wrongful dismissal claim is a cost and time effective way for (the employee's) whole claim, including discrimination, to be adjudicated, without the loss of any procedural safeguards. This is not to say it will always be appropriate for the courts to adjudicate in discrimination alleged in a wrongful dismissal action."
For more information see:
•
Parry Sound (District) Welfare Administration Board v. O.P.S.E.U.
, Local 324, 2003 CarswellOnt 3500, 31 C.C.E.L. (3d) 1 (S.C.C.)
•
Sparrow v. Manufacturers Life Insurance Co.
, 2004 CarswellMan 535, 37 C.C.E.L. (3d) 236 (Man. Q.B.)
•
Nova Scotia (Human Rights Commission) v. Dural
, 2003 CarswellNS 395, 29 C.C.E.L. (3d) (N.S. C.A.)
Brian Johnston is a partner with Stewart McKelvey Stirling Scales in Halifax. He can be reached at (902) 420-3374 or

[email protected]

.