Is face-to-face meeting necessary to fire an employee?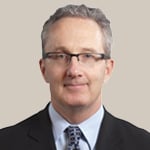 Question: Can an employee be terminated through communication other than in person, particularly if the employee works remotely and the employer doesn't want her on the premises?
Answer: In most situations, it is good practice to meet with an employee in person to communicate the message that her employment is being terminated. If the employee is a member of a trade union bargaining unit, the collective agreement may require that the employee be informed of the dismissal in person in the presence of a union representative. Otherwise, there will likely be no legal or contractual requirement that a termination decision be communicated in person, but it is nevertheless advisable for an employer to ensure that this occurs.
Dismissing an employee by email, or through a letter couriered to the employee's home, may be perceived by the employee as being callous or insensitive, and can give rise unnecessarily to a claim or complaint.
Circumstances may arise where it is not possible to conduct a termination meeting in person. For example, the employee may work out of a home office or at a remote location. In this type of situation, the employer should speak with the employee on the telephone, and then confirm the termination in a letter or email.
If the employee is in the vicinity but the employer does not want her to come onto the premises, it may be possible to arrange a meeting at a location off-site.
Colin Gibson is a partner with Harris and Company in Vancouver. He can be reached at (604) 891-2212 or
[email protected]
.