Worker's medical restrictions prevented him from performing regular job; not qualified for any possible accommodated positions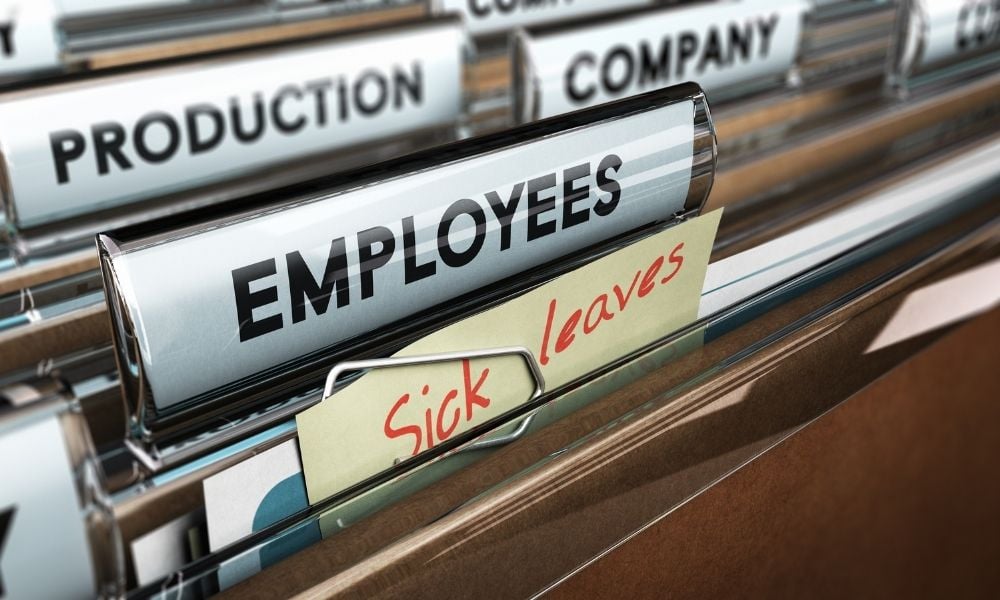 A British Columbia company met its duty to accommodate an injured worker even though it was unable to find any work for him and terminated his employment, and Canadian Human Rights Tribunal has ruled.
Goran Petrovic immigrated to Canada in 1996 and worked as a truck driver based in Vancouver from 2005 to 2010. In March 2010, Petrovic was hired to be a short-haul truck driver by TST Overland Express, a freight transportation company with a location in North Burnaby, B.C. His job involved driving a truck for deliveries to local Home Depot stores and he didn't have to do any lifting.
Five months into the job, Petrovic injured his back at work and developed severe pain in his lower back that radiated into both his legs. He was off work for two days but didn't file a claim with WorkSafe BC.
In early 2011, Petrovic started a new shift picking up and delivering goods in three nearby cities. This position required him to load and unload goods on pallets weighing up to 2,000 pounds with a manual pallet jack. In August of that year, he injured his back while loading and unloading his truck, which again led to lower-back pain radiating into his legs. He reported the injury to TST and WorkSafe BC. He suffered another back injury in May 2012, which he again reported.
Surgery followed by medical leave
Petrovic's back pain worsened to the point where he had to have surgery in July 2012. He was on medical leave with short-term disability benefits until April 2013, but he was unable to claim workers' compensation benefits because WorkSafe BC determined that he didn't suffer the injury during the course of his employment.
In April 2013, Petrovic's doctor completed TST's standard work capabilities form indicating that Petrovic could gradually return to work with restrictions of local driving only, no heavy lifting, and no pushing, pulling or carrying. TST determined that Petrovic was still medically incapable of returning to his full-time driving position that involved heavy lifting and driving between three nearby cities.
Petrovic's short-term disability benefits wrapped up and he went on unpaid leave. He then received employment insurance benefits for a few months following by provincial income assistance payments. Eventually, the province designated Petrovic as a person with disabilities and began paying him disability benefits.
In May 2014, Petrovic provided another work capabilities form in which his doctor said that he could return to work with restrictions such as driving no more than two hours per day with no lifting. However, TST maintained that it was unable to find suitable accommodation with the specified medical restrictions, as it didn't have any part-time driver positions.
Company claimed frustration of employment
On June 6, 2014, TST offered Petrovic a severance payment of $3,500 "for the frustration of the employment relationship." Petrovic declined the offer. In August, the company again said they were unable to provide accommodation based on the information it had about Petrovic's medical restrictions, but it said it was willing to continue to review the matter and consider other opportunities, such as a clerical office position, if Petrovic submitted his resumé.
The union asked Petrovic for his resumé, an update on his medical restrictions, and a list of any jobs he believed that he could do with TST by Sept. 11. However, Petrovic didn't provide any information and accused both TST and the union of breaching their fiduciary obligation to him. He added that "I am not capable of accepting work due to my injury; otherwise I would have been employed long ago."
The company determined that the worker was medically incapable of returning to his full-time driving position that involved heavy lifting and fulltime driving.
TST ultimately determined that Petrovic couldn't perform any clerical office job because his English was limited and he had no office skills such as telephone reception or computer operations. It also looked at a job in a guard shack, but that required too much climbing to access it and constant standing, which was contrary to his restrictions.
TST terminated Petrovic's employment on Sept. 11, 2014, for the lack of medical progress since the injury and Petrovic's "continued inability to perform any kind of work." The company paid the $3,500 in severance that it had previously offered him and stated that it was unable to accommodate him because of his severe medical restrictions.
Petrovic filed a human rights complaint claiming that TST discriminated against him on the basis of disability by denying his request to return to work with limitations and ultimately refusing to continue to employ him.
The tribunal noted that there was no dispute that Petrovic's back injury that in suffered at work constituted a physical disability and TST didn't permit him to return to work because it was concerned about how his disability would impact his ability to safely perform his job. When TST said it couldn't accommodate him and then terminated his employment, Petrovic suffered from an adverse impact that was related to his disability, the tribunal said.
With prima facie discrimination established, TST had to establish that its discriminatory conduct was based on a bona fide occupational requirement and it took reasonable steps to accommodate Petrovic to the point of undue hardship.
The tribunal found that TST had to ensure drivers could perform their jobs safely and effectively — safety was a priority in the trucking industry — which was rationally connected to the performance of the job and was adopted in an honest and good-faith belief that it was necessary to fulfil the job's purpose. The trucking industry was regulated under federal, provincial, local, and international authorities and TST had to follow those regulations. In addition, drivers had to perform truck inspections, load and unload their cargoes, climb up into truck cabs, crank dolly wheels, and tie down cargo. These were all physical activities which Petrovic was unable to do, said the tribunal.
The tribunal noted that both work capabilities forms completed by Petrovic's doctor indicated restrictions that prevented Petrovic from driving a truck, so TST couldn't begin a graduated return-to-work program because his medical conditions "were too severe to return him to his previous truck driving job." In addition, the company had no part-time truck drivers.
The tribunal also found that TST looked into accommodating Petrovic with clerical work, but he didn't have the technical or language skills necessary. He was also considered for a guard shack job, but it didn't meet his medical restrictions.
The tribunal noted that the evidence indicated that Petrovic didn't trust either TST or the union, so there was poor communication and limited participation in the accommodation process. In addition, Petrovic indicated in September 2014 that "I am not capable of accepting work due to my injury."
The tribunal determined that Petrovic's medical restrictions prevented him from returning to his old truck driver job and TST wasn't required to create a new part-time position for him. Petrovic was also not qualified for other jobs that were considered, so the company reached the point of undue hardship after investigating all possibilities of accommodation.
The tribunal found that TST met its duty to accommodate to the point of undue hardship and dismissed the complaint.
For more information, see:
Goran Petrovic and TST Overland Express, Re, 2021 CHRT 26 (Can. Human Rights Trib.).