Decision involving RN's social media posts highlights importance of proper investigation, using contextual analysis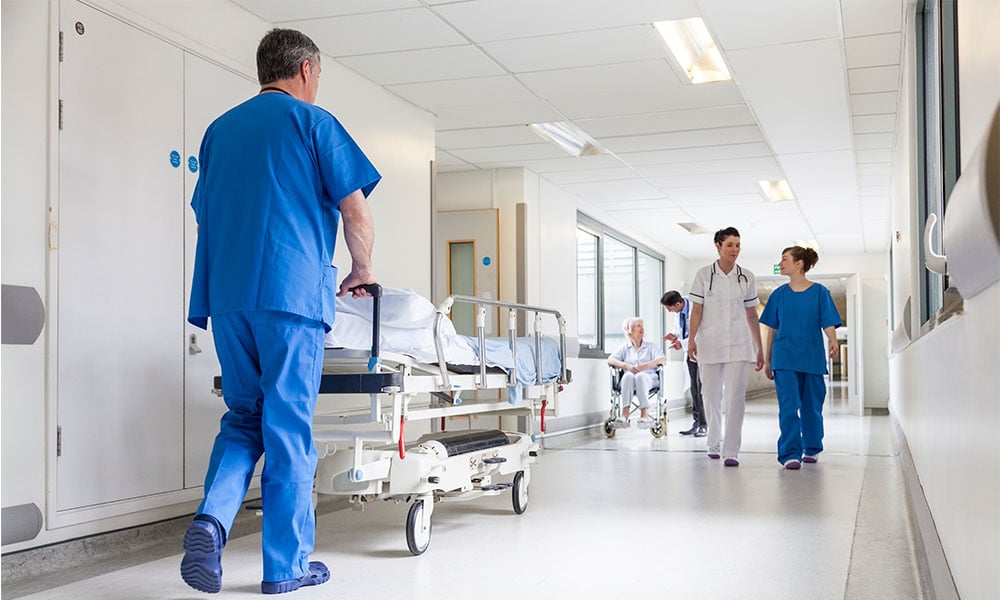 The social media posts of a registered nurse (RN) in Saskatchewan were the subject of a recent Saskatchewan Court of Appeal decision that delved into the intersection between professional regulation, people's private lives and the guarantee of freedom of expression in the age of social media.
It's a fascinating case, says Josh Koziebrocki, principal lawyer and founder of Koziebrocki Law in Toronto.
"This is one of the first occasions we've seen a high court… put some limitations on the colleges and how far they can reach into the personal lives in this capacity. So, it's very interesting," he says.
"It will be something that we'll turn to for guidance in the future. And I've already referenced it in submissions to various colleges, with respect to how to interpret my clients' use of social media and whether it's appropriate or not for the regulators to launch discipline inquiries."
In terms of its significance, the decision provides direction and a roadmap as to how possible failures to comply with an organization's obligations and expectations should be assessed, says Jason Kully, professional regulatory lawyer at Field Law in Edmonton.
"It provides directions to employers or regulators that they need to keep in mind those contextual factors and the whole analysis when determining if someone's off-duty conduct or communications should be subject to discipline."
Background
Carolyn Strom complained about the care given to her grandfather at St. Joseph's Health Centre in Macklin, Sask. after he died in early 2015. She posted the comments on Facebook and included a link to a newspaper article about end-of-life care. Strom also tweeted the posts to the province's minister of health and leader of the opposition.
"It is evident that not everyone is 'up to speed' on how to approach end-of-life care... Or how to help maintain an aging senior's dignity (among other things!)," said Strom. "I challenge the people involved in decision-making with that facility to please get all your staff a refresher on this topic and more."
Unhappy with the characterization, some St. Joseph's employees reported the posts to the Saskatchewan Registered Nurses' Association (SRNA), which then charged Strom with professional misconduct.
In 2016, she was found guilty of professional misconduct. The SRNA decided Strom's comments harmed the reputation of the nursing staff at St. Joseph's and undermined public confidence in the staff. It also found that the infringement of the RN's right to free expression under the Canadian Charter of Rights and Freedoms was justified.
Strom was reprimanded, fined $1,000, required to submit two self-reflective essays and ordered to pay $25,000 in costs. She appealed the decision to the Court of Queen's Bench, only to have it dismissed.
But, recently, the Court of Appeal allowed the appeal.
"It is entirely legitimate for a professional regulator to impose requirements relating to civility, respectful communication, confidentiality, advertising and other matters that impact freedom of expression. Failing to abide by such rules can be found to constitute professional misconduct," said Justice Brian Barrington-Foote in the Oct. 6 decision Strom v Saskatchewan Registered Nurses' Association.
"However… that does not mean the entire life of a professional should be subject to inordinate scrutiny on the basis of more onerous standards of behaviour, as that would lead to a substantial invasion of the privacy rights and fundamental freedoms of professionals."
The question of whether there is a nexus between the off-duty conduct and the profession "that demonstrates a sufficiently negative impact on the profession or the public interest" calls for a contextual analysis, he said.
"Off-duty conduct may be found to be professional misconduct if there is a sufficient nexus or relationship of the appropriate kind between the personal conduct and the profession to engage the regulator's obligation to promote and protect the public interest."
Professional regulators
The regulator's job is to protect the public, but there must be a sufficient nexus or connection to do so, says Koziebrocki.
"If [Strom's posts] were reprehensible comments alone, I think a court would be more critical of what would be appropriate for a professional. But the court, and they reference the Charter, they don't want to diminish healthy freedom of speech in that regard."
There has been a trend toward increased regulation of the private lives of professionals, he says.
"To a degree, this decision places some limitation on that approach by the colleges, so I think it's a good thing."
Toronto lawyer Omar Ha-Redeye says he is happy with the appeal court's decision.
"I do think the regulator went too far," he says. "We do want to encourage measured and careful responses and measured and careful critiques of professional practices, especially by members of the profession, because that's how we create a better profession. It's consistent with those values of a free and democratic society, which are enshrined in the Charter, but are also exemplified, hopefully, by the actions that are undertaken by your regulator."
It's concerning to see a regulator trying to restrict a member's commentary, "specifically as it relates to public interest aspects of the profession," says Ha-Redeye. "[Strom] is actually eliciting discussion and seeking different perspectives and points of view that is very, very important."
Contextual analysis
The decision is significant in that there has always been a recognition that professionals are held to a high standard, even when they're off duty, "but that level of scrutiny shouldn't be so much as to invade their privacy in every part of their everyday life," says Kully.
"And that's where that contextual analysis comes in, to see is this something that actually warrants scrutiny?"
At the same time, this decision provides examples as to what factors should be taken into consideration "that maybe regulators and employers hadn't seen as being particularly relevant before," he says. These include: whether the speech was the result of emotional distress or mental health issues; the truth or fairness of any criticism; and whether the public expression by the nurse was intended to contribute to social or political discourse about an important issue.
The discipline committee was focused on the negative comments and the fact that they were made by a professional, but that is just one part of the assessment, says Kully.
"You also need to look at the tone, the content, the purpose of the commentary and all those other contextual factors. And [the court uses] the word 'one-dimensional' when describing the analysis that was conducted by the regulator in this case."
Social media usage
The courts are only beginning to scratch the surface around social media use in the context of employment law, and they haven't done a very good job, says Ha-Redeye.
"What I would like to see is greater effect provided to the intention of the user. In other words, if [I have] a private account… and I posted something privately… I have demonstrated a deliberate intention to restrict the audience in that way. And courts, unfortunately, haven't given enough effect to that," he says.
"The fact that we need to have spaces where we can talk about things — either to advance the public interest but also to get emotional support — this is the one of the key parts of this decision that I think really the regulator dropped the ball on."
The Court of Appeal did say that Strom's commentary started off with trying to generate a discussion that could lead to potential improvements in this area of health care, says Kully.
"That was important because it wasn't just a member of the profession going on Facebook and saying very defamatory or critical things about particular nurses or organizations and just venting."