Employment lawyers talk about the latest legal developments in the HR space, and what's expected for 2021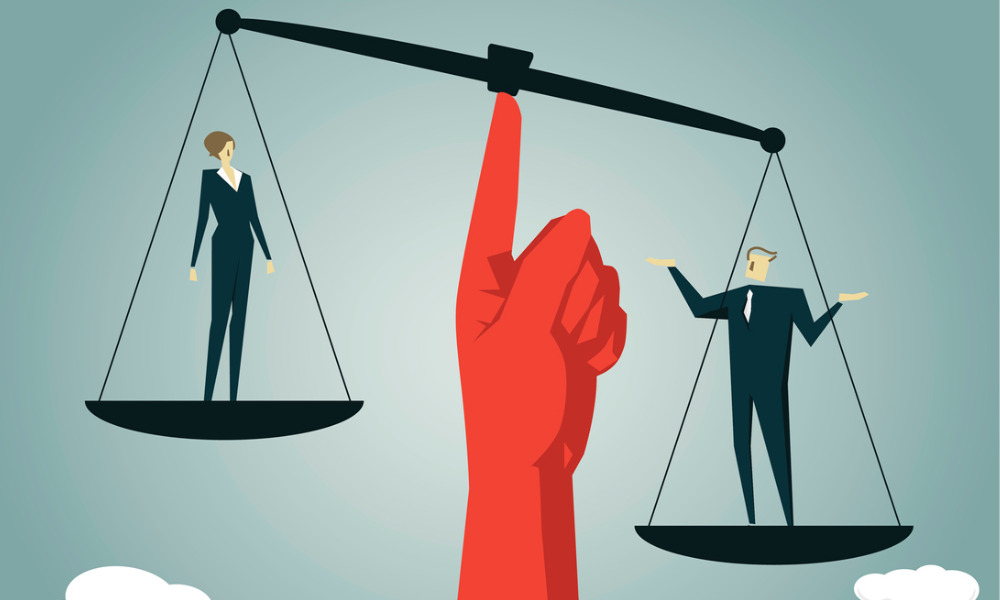 HOW WILL THE OCEAN NUTRITION DECISION APPLY IN QUEBEC?
The Supreme Court of Canada's decision Matthews v. Ocean Nutrition Canada Ltd. in October was written by former Quebec Court of Appeal Justice Nicholas Kasirer. However, its applicability to Quebec remains uncertain, as the core common law concepts at issue are at odds with the province's civil law.
In Ocean Nutrition, David Matthews was deemed to have been constructively dismissed and awarded a reasonable notice period of 15 months. The Supreme Court awarded him the amount that would have accrued during his reasonable notice period as a result of the sale of the company.
The Supreme Court shifted the analysis away from strict contractual interpretation when determining what employees are owed upon termination without cause. The focus should not be on "whether the terms of the LTIP [long-term incentive plan] were "plain and unambiguous, said the court, but rather on the damages owed to an employee who has failed to receive reasonable notice:
"The issue is not whether Mr. Matthews is entitled to the LTIP in itself, but rather what damages he is entitled to and whether he was entitled to compensation for bonuses he would have earned had Ocean not breached the employment contract."
When examining an employee's entitlement to long-term incentive plan awards, Quebec courts have closely examined the language of the plan and engaged in an analysis of whether the incentives are integral to the employee's compensation, finding in some cases that, where the language of the plans is not abusive, the exclusions contemplated by the plans are valid. These decisions may now be called into question by Ocean Nutrition.
Quebec courts have distinguished short-term incentive plans from long-term ones on the basis that LTIPs are intended to compensate the employee for remaining at the company. Where the employee is terminated, Quebec courts have reasoned that the purpose of LTIPs would be undermined if damages to compensate for their loss were awarded following a termination without cause.
While Quebec case law has been far from unanimous on employees' entitlement to LTIP awards that become payable in the period following a termination without cause, this approach will likely be called into question after Ocean Nutrition.
The common and civil law notions of reasonable notice diverge with respect to the status of employment contracts during the notice period, which may impact the application in Quebec of the first branch of the Ocean Nutrition test: But for the termination, would the employee have been entitled to the bonus during the reasonable notice period?
While the Supreme Court found that the employment relationship "effectively 'remains alive' for the purposes of assessing the employee's damages," this is not the legal basis for determination of damages in Quebec, where employers can immediately terminate an employment contract by paying a reasonable indemnity in lieu of notice pursuant to the Civil Code of Quebec. While Quebec case law remains undecided about the moment an employment contract truly ends, the question is whether the Ocean Nutrition analysis, authored by a Quebec justice, will be adopted.
For wrongful dismissal complaints filed pursuant to the Act respecting labour standards, the administrative labour tribunal does not grapple with the question of when the employment contract is considered terminated. If the complaint is maintained, the employee is made whole with respect to salary, benefits and other damages for the period between the wrongful termination and the judgment rendered.
Quebec courts will also need to reconcile the civil law with the second branch of the Ocean Nutrition test: Does the wording of the plan unambiguously alter or remove the employee's common law rights?
According to the Civil Code of Quebec, employees cannot renounce in advance to an indemnity where insufficient notice of termination is given or the manner of termination is abusive. The Quebec Court of Appeal has interpreted this article to mean that employees in Quebec are not bound by a contractual severance or notice clause and that the courts may determine the reasonableness of same following termination.
Ocean Nutrition creates a very high standard for excluding LTIPs from reasonable notice awards; namely, that the "provisions of the agreement must be absolutely clear and unambiguous." Language requiring an employee to be "full-time" or "active" does not meet the standard. Similarly, limiting the right to damages upon termination, "with or without cause," would not include a situation of termination without notice.
"Exclusion clauses 'must clearly cover the exact circumstances which have arisen'. So, in Mr. Matthews' case, the trial judge properly recognized that 'termination without cause does not imply termination without notice'... So, even if the clause had expressly referred to an unlawful termination, in my view, this too would not unambiguously alter the employee's common law entitlement," said Kasirer.
In Quebec, there is the additional consideration of the enforceability of clauses deemed external to the employment contract, which arguably includes language contained in bonus plans, STIPs or LTIPs. Pursuant to the Civil Code of Quebec, where an external clause was not negotiated and was unilaterally imposed by the employer, it may be considered a contract of adhesion and the employee may be able to challenge the clause's enforceability by demonstrating that it is excessive, unreasonable or detrimental to the employee.
While Ocean Nutrition appears to have decided the matter of entitlement to long-term incentives after termination, the incongruity between core common and civil employment law principles will likely lead to further debate in Quebec. During this period of uncertainty, careful drafting is even more important than ever and Quebec employers should consider reviewing the language in existing STIP, LTIP and similar plans to ensure they meet the standard for enforceability.
COURTS 'FAIRLY CONSISTENT' WITH INCENTIVE COMPENSATION
Pay disputes that cannot be resolved between an employer and employee and, consequently, proceed to trial rarely arise out of an ongoing employment relationship. In fact, all of the recent key court decisions on compensation involve claims for damages arising upon termination of employment.
The claims typically involve entitlements under change and control or under long-term incentive, stock option or employment agreements. The employee typically claims that their severance package (meaning pay in lieu of notice) should include all elements of compensation.
The employer typically relies on certain limiting language in an agreement to argue that the former employee needs to be actively employed on a defined trigger date, such as a bonus payout date, to receive the disputed compensation.
A 2016 Ontario Court of Appeal decision (Paquette v. TeraGo Networks Inc.) illustrates this conflict. Trevor Paquette's employment was terminated without cause. His bonus plan stated that an employee "actively employed" on the date of the bonus payout was eligible for a bonus. On a plain and simple understanding, Paquette was not actively employed after his date of termination during the period of reasonable notice.
However, the court restated the basic principle that if an employer gives pay in lieu of notice instead of having an employee work through their notice period, the employee is entitled to be put in the same financial position as if they had worked through the notice period. Employers use actual working notice less frequently than paying pay in lieu of notice and, therefore, the concept of making the employee whole arises often.
The court concluded that if Paquette had worked through the notice period, he would have received a bonus. The court asked whether the bonus plan specifically removed the entitlement to compensation for the lost bonus during the notice period. As the plan did not do so, Paquette was awarded damages for the loss of his bonus.
Even when an employment agreement is carefully drafted to displace certain forms of compensation during the notice period, if the written terms are onerous, lengthy and not clearly brought to the attention of the employee, a court will not necessarily enforce them.
For example, the Ontario Court of Appeal in 2020 refused to enforce a stock award agreement that included effective language to end an employee's status as a participant when they were no longer actively providing services because the court found the terms "harsh and oppressive" and the employer failed to direct the employee to these terms. The court awarded damages for the value of the options scheduled to vest during the 24-month notice period.
Courts' decisions on entitlement to various forms of incentive compensation have become fairly consistent. Simply stating that an employee needs to be employed, actively employed or a full-time employee on a certain date is no longer sufficient to preclude damages for loss of entitlements that would have arisen during a notice period. Employment agreements, bonus plans and incentive plans must be very clearly and carefully drafted in light of this trend in our case law.
HEALTHY MIX REQUIRED FOR POST-PANDEMIC INCENTIVE COMPENSATION
After a challenging pandemic year, employers and employees are likely looking forward to turning the page on 2020. However, this past year's impact on businesses and markets will probably continue well into 2021, especially as it relates to decisions surrounding incentive compensation.
So, what can employers expect? Here are some key considerations for employers looking to create or review incentive compensation plans.
Incentive compensation plays a crucial role in communicating a company's priorities and showing management accountability to investors and other stakeholders. After a difficult pandemic year, boards are expected to materially revise executive short-term incentive plan performance metrics applicable to upcoming financial years to make these better adapted to new realities.
While more difficult to adjust mid-stream, long-term incentive plans typically provide directors with the power to exercise their discretion and waive or revise certain metrics for unvested grants. Undoubtedly, such discretion will continue to be essential to boards in times of crisis. Shareholders will expect it to be exercised reasonably and with proper justification.
When designing or reviewing their compensation mix in light of the new trends, organizations should keep in mind the six "Ps" of executive remuneration:
Policy infrastructure: Use a mix of compensation tools that support your strategy, implement minimum equity holding requirements for executives and double-trigger provisions for change-of-control payouts and clawback policies.
Performance-based awards: Align total compensation with performance.
Peer-adjusted package: Take into account horizontal benchmarking.
Proportionate compensation: Do not lose sight of vertical benchmarking and internal pay equity perceptions, meaning CEO compensation should not be disproportionate compared to direct reports and the average compensation of employees.
Problematic awards:Avoid paying overly generous severance packages and special awards, especially if recurrent; make sure to justify any special payment.
Pandemic-adapted practices: You will be judged by how you adapted to the pandemic.
Lastly, given the unique nature of the pandemic and its impact on the economy, boards applying current plans and approving incentive compensation payouts for 2021 may have a challenging task ahead.
Indeed, they will likely be called to balance certain financial realities and restraints caused by a year of crisis in appropriately (financially) recognizing the efforts of employees who have worked hard to help counter the effects of the pandemic on their organizations.
Retaining key personnel and maintaining a good level of motivation to carry on these efforts continue to be top of mind for many. In short, 2021 won't be without its own interesting challenges.
THE PANDEMIC IS TRANSFORMING THE WORLD OF WORK: ARE YOU PREPARED?
Six employment and labour trends to keep an eye on in 2021
The pandemic is revolutionizing the way we work like never before. As businesses and organizations continue to navigate COVID-19, some may be unprepared for how fluid, dynamic and more complex the workplace has become.
Whether it's the realities of a virtual workforce, an employer's health and safety obligations or an employee's willingness to receive the COVID-19 vaccine, our workplaces — and the employment relationship — is changing.
KPMG Law's employment and labour lawyers have identified six trends that are shaping the new normal of work, along with the employment relationship. As we begin the new year, these are just some of the issues you may want to discuss with our experienced team of professionals.
Working from anywhere: agreements for a virtual workforce
Many companies are seeing that remote working arrangements can work effectively, and employees are demanding more flexibility in the way they work. As with any significant change, there are many issues to consider and risks to manage — but also valuable opportunities.
The ability to work from anywhere may be a necessary recruitment and retention tool. However, employers need agreements and policies in place to define just how far the remote workplace extends. This means understanding, for example, when an employer can — and cannot — refuse remote work requests.
An employer will also need to address the employment law, tax and immigration risks that come with mobile employees working outside of their usual jurisdiction.
Home office expenses: supporting employee claims
The pandemic has made certain tax deductions more relevant. Employees who have temporarily shifted to a work-from-home arrangement at the request or permission of their employer may be eligible to deduct certain home office expenses for workspaces and home office supplies not covered by their employer on their 2020 personal income tax.
Under Canada's Income Tax Act, an employer may issue an employee an authorized certification using the Canada Revenue Agency (CRA)'s T2200 form (Declaration of Conditions of Employment) so the employee can claim deductions for home office expenses and supplies.
However, certain conditions must be met. For example, the employer must have requested that the employee works principally from home for a specified period during the year.
Many employers are actively helping their employees make this claim. This means tailoring terms and conditions of work and related documentation to the above conditions.
Vaccines in the workplace
Amid the initial rollout of COVID-19 vaccines, a new KPMG in Canada survey found that eight in 10 Canadians would take a shot within the next three months if it were offered to them, but nearly half question its safety. A further 96 per cent want clear assurance that their personal records are protected in the vaccination process.
When it comes to vaccinations in the workplace, employers must consider workplace health and safety obligations, accommodation duties and privacy laws, which do not always align. For example, an employer may be legally obliged to require employee vaccinations if it is a proportionate response to a legitimate safety concern.
However, an employer must also satisfy any legal duty to accommodate an employee who refuses to be vaccinated.
Case law also indicates that the employer's vaccination mandate requires a "balancing of interests" wherein the employer's workplace safety obligations outweigh an employee's medical privacy rights.
Recalling and accommodating employees
In recalling employees from layoff, employers should be aware of any procedural requirements set out in employment standards legislation that may dictate when and how employees are to be recalled to work.
There may be some employees who refuse to return to work when recalled. This requires an employer to consider the reasons for the refusal and whether any legal obligations are triggered. For example, with school closures extended, an employer may have a duty to accommodate those employees unable to return to work due to childcare responsibilities.
Limited circumstances may also provide an employee with the right to refuse work under occupational health and safety legislation.
Conversely, an employee's unreasonable refusal to return to work poses other legal issues. This includes, for example, whether the employee can be terminated for just cause or can be deemed to have abandoned their employment.
Inclusion and diversity matters
A wave of social movements has prompted many employers to reflect on how they can combat racism and systemic discrimination in the workplace. It is important for employers to know the types of information they can, and should, collect from employees to understand related gaps in the workers.
Employers must also consider how workplace policies and procedures can be revised to address diversity, inclusion and equity.
The Canadian government has also taken steps to help promote a more equitable and inclusive workplace. For example, federally regulated employers will face more stringent requirements around workplace harassment and violence prevention and response, effective Jan. 1, 2021.
The government has also recently released its proposed Pay Equity Regulations for public consultation, which seek to ensure that women and men in federally regulated workplaces receive equal pay for work of equal value.
Amendments to the federal Employment Equity Regulations have also been announced, which would introduce new pay transparency measures to help address wage gaps impacting women, Indigenous Peoples, visible minorities and persons with disabilities.
ABOUT KPMG LAW'S EMPLOYMENT & LABOUR PRACTICE:

At KPMG Law, we understand that developing a resilient operating model to support an empowered workforce requires a holistic, enterprise-wide approach — a reimagined view of the way our teams work together to better serve our clients.
Corporate and institutional clients choose KPMG Law because they know our employment and labour lawyers bring a broader perspective than traditional business and employment law firms. Our connection with KPMG's global network allows our employment & labour group to work closely with other KPMG professionals — including leaders across tax, accounting, advisory — to ensure that our clients receive holistic and far-reaching solutions to their workplace concerns.
For more information, visit https://home.kpmg/ca/en/home/services/kpmg-law.html
CLEAR, UNAMBIGUOUS LANGUAGE NEEDED TO LIMIT BONUS ENTITLEMENTS DURING REASONABLE NOTICE
In a recent decision awarding an employee more than $1 million for a bonus payout during his reasonable notice period, the Supreme Court of Canada has provided guidance to HR professionals and employers with respect to how to effectively limit employee entitlements to bonus or incentive payments during a reasonable notice period.
When an employer terminates an employee without cause, the employee is entitled to reasonable notice of termination. In addition to the amount of minimum notice set out in applicable employment standards legislation, an employee is entitled to damages under common law for an employer's failure to provide reasonable notice of termination — unless that entitlement is limited by way of contract.
Common law damages may include bonus payments that the employee would have otherwise received had they remained employed during the notice period.
Ocean Nutrition decision
In recent years, courts have grappled with the issue of limiting bonus and other incentive payments that may arise during a reasonable notice period after employment is terminated. The Supreme Court of Canada weighed in on this issue in its recent decision David Matthews v. Ocean Nutrition Canada Limited.
The court affirmed the established framework that courts should first inquire whether the former employee would have been entitled to the bonus or benefit as part of their compensation during the proper notice period and then inquire whether the written terms of the employment contract or bonus plan unambiguously take away or limit the common law entitlement.
Matthews, while employed as a senior executive at Ocean Nutrition, was entitled to a share of the proceeds if the company sold. This was part of the incentive plan agreement included in his employment contract.
In assessing the circumstances of the cessation of his employment, the courts found that he was constructively dismissed and entitled to 15 months of reasonable notice. During that period of time, the company had been sold, which would have triggered Matthews' bonus entitlement had he remained employed.
One of the questions to be answered by the court was whether the language used to limit Matthews entitlement to the bonus on the sale of the company that occurred during the reasonable notice period was enforceable.
The Supreme Court of Canada held that it was not. The bonus plan contained language that the bonus on the sale of the company would have no force or effect if Matthews "ceases to be an employee" and, further, that any value under the plan would not be included as part of any "severance calculation." In unanimous reasons written by Justice Nicholas Kasirer, the Supreme Court of Canada held that this language was not sufficient to limit the employee's entitlement to a payout that he would have received had he been employed during his reasonable notice period.
What language is enough to limit entitlements?
Requiring that an employee be "full-time" or "actively employed" is not enough. Similarly, language that purports to remove an employee's common law right to damages upon termination "with or without cause" will not suffice.
The language must go one step further and clearly cover the exact circumstances that have arisen, and it must clearly and unambiguously limit or remove an employee's entitlements to damages during the notice period. If an employer wishes to terminate an employee "without notice," for example, language limiting their common law entitlements must clearly indicate that the employee is not eligible for such entitlements following termination if the employee was terminated without notice.
A key takeaway from this decision is that it will be important for HR professionals to review and update the language contained in employment agreements as well as bonus and incentive plans. Employers should ensure that these documents are carefully drafted with unambiguous exclusionary clauses to ensure that employees are not entitled to unintended benefits following termination.
'WIDE RANGE' OF UNCERTAINTY WITH TERMINATION PROVISIONS IN EMPLOYMENT CONTRACTS
Employers have always been encouraged to engage in the use of employment contracts as a means to create certainty in the employment relationship at the moment of hire and to create certainty at the time the employment relationship ends — for whatever reason or by whatever means — to limit exposure to liability.
However, the trend in recent cases has driven a wide ridge of uncertainty in the language of the termination provisions of employment contracts that employment lawyers consider safe and unambiguous in providing certainty of reduced liability at termination without cause.
In the wake of such recent cases in 2020 — such as Waksdale v. Swegon North America Inc., Rutledge v. Canaan Construction Inc. and Sager v. TFI International in Ontario and Abrams v. RTO Asset Management in New Brunswick — we have been witnessing a trend to find termination provisions in employment contracts unenforceable, leaving employers with significant, unexpected damages in common law.
In each of these cases, the minimum standard legislation under the Employment Standards Act (ESA) and in the Sager case under the Canada Labour Code — has gained unexpected prominence in distinguishing between "wilful misconduct" and "just cause." The thrust of recent decisions has determined that the minimum standard legislation of "wilful misconduct" is a higher standard than the common law "just cause," given that "wilful" would involve an intention to engage in the unwarranted act.
In so finding, employers have lost any comfort in the termination provisions of employment contracts by simply providing a greater benefit more than the minimum statutory entitlement but less than any potential common law reasonable notice or in providing a gratuitous payment to avoid engaging in "just cause" litigation.
While not all employment contracts have to be radically changed, we would suggest some tweaking as follows:
If the contract language may be vulnerable to the "just cause" versus "wilful misconduct" distinction, clearly set out the list of grounds you are citing as defining "just cause" in common law. Whether or not your concerns as to what may constitute grounds for summary dismissal are those agreeable to the courts, this would have established transparency of concerns for the employer. Taking such an approach while engaging in progressive discipline would likely equate "just cause" in common law to the same level as "wilful misconduct" because, through transparency and progressive discipline, the terminated employee would have arguably and knowingly engaged in the transparent misconduct.
Add additional language along the lines of creating greater certainty of the foregoing that the employee continues to be entitled to all their applicable entitlements required under the ESA or any other applicable legislation and is not precluded from any of the employee's applicable entitlements required under the ESA or any other applicable legislation.
In the Abrams case, the offended language violating the ESA was "shall not be obliged to make any further payments" so it limited the full entitlement of the ESA. Accordingly, additional language may have been helpful to save the provision that would include some clarity language that the employee, terminated without cause, will be limited to receiving full entitlement of salary, benefits and all other entitlements during the notice period that they would have received had they worked during the notice period.
KEEP COVID-19 IN MIND TO DETERMINE FAIR SEVERANCE ENTITLEMENTS FOR WORKERS
As Canada approaches its 10th month of living with COVID-19, the courts are beginning to acknowledge the pandemic's dramatic effects on a dismissed employee's re-employment prospects. They are awarding greater severance entitlements to employees struggling to re-employ during the COVID-19 pandemic. This trend will likely continue as the effects of the pandemic wear on.
Ever since the seminal 1960 case Bardal v. Globe & Mail Ltd., courts usually determine a dismissed employee's severance entitlement with regard to four key factors:
the character of employment
the length of service
the age of the employee
the availability of similar employment having regard to the experience, training and qualifications of the employee.
In a poor economy, the fourth factor will be greatly reduced and contribute to a greater severance entitlement, all other factors being equal. This principle is confirmed in several cases that pre-date COVID-19, including the following Ontario cases:
In the 1984 McBride v. W. P. London & Associates Ltd. decision, the court accepted the plaintiff 's evidence that, because of the state of the economy from October 1982 to February 1984, it was nearly impossible for a senior draftsman to find employment.
In the 1996 Lim v. Delrina (Canada) Corp. decision, the court noted that the lack of available employment opportunities due to depressed economic conditions in a particular industry could operate to increase an employee's severance entitlement but not to decrease it. This principle was confirmed in the 2010 Sifton v. Wheaton Pontiac Buick GMC (Nanaimo) Ltd. decision.
In the 1996 Leduc v. Canadian Erectors Ltd. decision, the court found that slow economic conditions contributed to a greater period of unemployment and justified a greater severance entitlement for the plaintiff.
In the 2015 Zoldowski v. Strongco Corporation decision, the court specifically stated that, as part of its severance determination, it could consider the economic climate that the employee faced when terminated. If there is an economic downturn, the court recognized that this may make it more difficult for the employee to find a job and may justify a greater severance entitlement.
In many of these cases, the courts found that a poor economy supports greater severance entitlements, but it does not permit an employer to reduce its severance obligations due to alleged financial hardship. Put another way, an employer cannot rely on a poor economy and reduced profits to justify paying out less severance — see, for example, the Ontario Court of Appeal's 2015 decision Michela v. St. Thomas of Villanova Catholic School.
While all of these cases were decided before the COVID-19 pandemic, they readily translate to the present and confirm that any form of economic slump can be cited by an employee to support a greater severance entitlement in court.
In one case decided during the pandemic, the 2020 Rothenberg v. Rogers Media Inc., the court stated the obvious — the Ontario economy took a drastic downturn in March 2020 due to COVID-19. This made jobs even more scarce as the number of unemployed persons campaigning for any available jobs increased, noted the court, and contributed to a greater severance entitlement for the plaintiff.
We expect to see many more cases like this as COVID-19 continues to dramatically affect the economy. Employers must keep these cases in mind when determining fair severance entitlements for employees who are terminated in the foreseeable future. A severance offer that may have been fair 18 months ago may no longer be considered reasonable in the post-COVID-19 era.
BILL 47 AMENDS WORKERS' COMP, OHSA IN ALBERTA
On Dec. 9, 2020, Alberta passed Bill 47, the Ensuring Safety and Cutting Red Tape Act, 2020. The bill amends the Workers' Compensation Act (WCA) and the Occupational Health and Safety Act (OHSA).
The Alberta government stated that Bill 47 will restore balance to Alberta's labour law, improve health and safety, provide sustainability and remove unnecessary barriers to job creation. The changes are significant, reversing the prior government's major changes in 2017:
WCA changes
The following changes came into force on Jan. 1, 2021:
Psychological injury presumptions: Currently, workers exposed to traumatic events during the course of employment and diagnosed with a psychological injury can rely on a presumption that the injury arose out of and occurred during the course of their employment. Bill 47 will limit that presumption to first responders, correctional officers, emergency dispatchers and occupations prescribed by regulation. Other workers can still receive coverage for work-related psychological injuries through the regular claim process.
Insurable earnings cap: Currently, injured workers are compensated at 90 per cent of their lost net earnings, estimated by the Workers' Compensation Board (WCB). A maximum earnings cap will be reinstated for 2021.
Cost of living adjustments: The WCB will no longer be required to automatically adjust cost-of-living estimates based on the Alberta Consumer Price Index.
The following changes will come into force on April 1, 2021:
Appeal periods: The limitation period for appealing a WCB decision to the Appeals Commission will be reduced to one year from two years.
Worker reinstatements: Employers will no longer be required to offer to reinstate injured workers who have worked for them for at least 12 months prior to their injury. However, employers will still have a duty to accommodate workers under human rights legislation. Additionally, Bill 47 will create a "duty to cooperate" requiring employers and workers to co-operate to facilitate the worker's "early and safe" return to work.
Health benefits contributions: Employers will no longer be required to make contributions to health benefits for injured workers who are absent from work.
OHSA changes:
Dangerous work refusals: Bill 47 will limit work refusals to situations where workers believe on reasonable grounds that there is an "undue hazard" — defined as "a hazard that poses a serious and immediate threat to the health and safety of a person." Employers will no longer have to continue to provide workers who refuse work with wages and benefits.
Serious injuries and incidents: Bill 47 will revise the serious injuries and incidents section of the OHSA concerning reporting and investigations to include illnesses and exposure to radiation. Additionally, instead of having to report an injury or incident that results in a worker being admitted to a hospital as an inpatient, an employer will be required to report any injury, illness or incident if there is reason to believe a worker has been or will be admitted to a hospital (beyond treatment in an emergency room or urgent care facility). Bill 47 will also require an employer to investigate near misses only if there is reasonable cause to believe corrective action is necessary to prevent recurrence. Near misses will no longer need to be reported.
Disciplinary action complaints: Bill 47 will rename "discriminatory action complaints" to "disciplinary action complaints" to avoid confusion with human rights laws. Additionally, complainants will have 180 days to file a complaint. Officers will also have the discretion to refuse to investigate complaints in certain circumstances.
Health and safety programs: Currently, the OHSA sets out the minimum content requirements of health and safety programs. Bill 47 will repeal those requirements. Only employers that regularly employ 20 or more workers will be required to establish and implement a health and safety program, which will no longer have specific prescribed elements.
Health and safety committees/representatives: Bill 47 will remove the requirement to have worksite-specific health and safety committees or representatives on worksites with two or more employers and a prime contractor. Instead, prime contractors will be required to have a designated person responsible for ensuring co-operation between employers and workers and implementing a system to address health and safety issues.
Self-employed individuals: Currently, self-employed individuals are separately defined and have differing obligations to employers. Bill 47 will treat self-employed persons as employers.
Stop work/use orders: Bill 47 will remove the requirement for employers to continue to provide workers with wages and benefits when a stop work order or stop use order is issued.
The OHSA changes come into force upon proclamation, with government publications suggesting Sept. 1, 2021.
WORKPLACE SAFETY LAWS STILL APPLY WITH WORK FROM HOME
The COVID-19 pandemic rapidly accelerated what was already an emerging trend: More employees are working from home. According to Statistics Canada, 26.4 per cent of Canadians were still working from home in September 2020, and almost 25 per cent of Canadian businesses said they expected 10 per cent or more of their workforce to continue to work remotely even post-pandemic, by choice or requirement.
But while these employees are out of their employers' sight, they can't be out of employers' minds: Occupational health and safety laws make employers responsible for a safe working environment for their employees whether they work from the office or from home.
The definition of workplace or place of employment in most Canadian occupational health and safety (OHS) laws is broad enough to cover employees working from home. Thus, most employers are under the same overarching general duty to take every reasonable precaution to ensure a healthy and safe workplace, and to perform due diligence, for employees working from home as they are for employees working in-office or on-site.
The content of this duty might change with the context, and employers might owe specific duties to employees working from home. For example, some OHS laws impose an obligation to check in on employees working alone or provide first aid training or kits for those working alone.
Employees also have obligations under OHS laws: They must maintain safe workplaces and report hazards, so they have a duty to maintain their home working space in a safe condition. But the primary obligation falls on the employer: If an employee's home isn't safe, it could be a violation of OHS laws for which the employer could be responsible, regardless of whether the employee is negligent.
Employers should implement these five actions to help mitigate OHS liability for remote employees:
Write (or review and revise) workplace safety plans and policies to capture working from home and establish safety expectations for home-based employees.
Identify alternate ways to meet OHS obligations. For example, obligations to provide access to certain OHS policies and materials in the workplace might require employers to provide employees working at home with digital access to these documents.
Try to delineate remote employees' work time and environment. For example, require employees to designate a specific area as a workspace and to take lunch and rest breaks at designated times.
Perform a site check of employees' remote offices to evaluate the risk of liability for other accidents that might occur while an employee works remotely, such as ensuring there are no potential safety hazards (such as overloaded extension cords or tripping risks). If you can't, have employees conduct and submit a risk assessment and work with them to eliminate risks or hazards; and if that's still not possible, give employees good resources for workspace design, setup and maintenance.
Review and extend your business liability insurance coverage to remote employees' homes and require employees to maintain homeowner's or renter's insurance.
This article is information only; it is not legal advice. McInnes Cooper excludes all liability for anything contained in or any use of this article. © McInnes Cooper, 2020. All rights reserved.
PRIVACY, HUMAN RIGHTS AT PLAY WITH COVIDSAFETY POLICIES, PRACTICES
The COVID-19 pandemic has created an inflow of workplace health and safety issues, which we anticipate will have lasting effects on how employers operate their businesses and manage employees.
Employers have a legal duty to ensure, so far as is reasonably practicable, the safety, health and welfare of their employees while at work, as well as a general duty toward those attending at their premises (such as customers, clients and suppliers).
Navigating that duty can be challenging, especially in these unprecedented times.
There are several workplace-related safety and health trends that will emerge in 2021.
Safety protocols at work
To satisfy legislative requirements, employers may consider developing, reviewing and revamping health and safety policies to ensure the safety of employees, contractors and customers. Specifically, employers may want to develop or strengthen policies related to:
sanitization, personal protective equipment, ventilation and air quality in the office and social distancing measures
screening employees and visitors for symptoms of COVID-19 or other contagious viruses
requesting or requiring employees to be tested or vaccinated for COVID-19 or other contagious viruses
returning to work following sickness, isolation or a statutory leave of absence, such as the public health emergency leave under Manitoba's employment standards legislation
employees' right to refuse unsafe work
discipline for failing or refusing to follow safety protocols
Issues related to privacy and human rights will undoubtedly come into play when considering these safety policies and procedures.
Balancing competing rights and obligations may require additional support from legal advisors. Employers are encouraged to seek out such advice to ensure compliance.
Working from home
Employees are expected to continue to work remotely in 2021 and for years to come in light of everchanging public health orders and the fact that many employers have found remote work to be efficient and effective.
Various workplace safety and health considerations arise when assessing work-from-home arrangements, including:
preventing musculoskeletal injury through proper ergonomic assessments and the implementation of preventive measures
identifying risks to employees when working alone, including with respect to their mental health and developing safe work procedures in consultation with employees
Out-of-province employees
With employers becoming more accepting of employees working remotely, an influx of out-of-province hires is to be expected.
As a result, employers may be required to learn and follow the workplace safety and health laws of various provinces or other jurisdictions and may have to consider implementing multiple policies and procedures to address the laws in these jurisdictions.
Further, with the potential increase of extra-provincial employees, there could be potential issues with ensuring safe travel to and from employers' headquarters when employees are required to attend at the physical place of business.
CAN A RELATIONSHIP WITH THE BOSS TRULY BE CONSENSUAL?
Several years have passed since actress Alyssa Milano started a social media conversation about #MeToo, yet workplace sexual harassment remains a very present experience for many Canadians. A review of recent employment law and human rights decisions across the country reveals that employees continue to be regularly subjected to unwanted, inappropriate and offensive sexual conduct by their superiors.
The Supreme Court of Canada (in the 1989 Janzen v. Platy Enterprises Ltd. decision) defined sexual harassment as conduct of a sexual nature that is unwelcome and has adverse employment consequences for the complainant. But what happens when the boss and a subordinate enter into an actual romantic relationship? Can such a relationship be "consensual" yet still amount to sexual harassment?
According to both our courts and tribunals, the answer is yes. A key consideration in workplace sexual harassment cases is the nature of the employment relationship between the individuals involved — and, specifically, whether an imbalance of power exists.
A relationship between a supervisor, manager or executive and their subordinate is inherently unequal, and this power imbalance impacts the worker's ability to genuinely consent to sexual conduct. As the Ontario Court of Appeal has explained in the 2001 Simpson v Consumers Association of Canada decision:
"Because of the power imbalance in an employee's relationship with a supervisor, and the perceived consequences to objecting to a supervisor's behaviour... an employee may go along with the conduct. In those circumstances, the employee will be effectively consenting to unwelcome conduct because she feels constrained from objecting."
In other words, just because a relationship appears to be consensual does not mean that both parties are consenting of their own free will. Sexual harassment can exist even when the subordinate employee does not complain about the behaviour. The fact that the employee has not reported the conduct to HR may very well be due to the parties' inequality within the organization.
Although it is disheartening to read the stories of vulnerable employees who have been subjected to offensive, unwanted and sometimes coercive sexual conduct in the workplace, the law's response to this behaviour offers some hope:
Human rights tribunals across Canada have increasingly acknowledged the seriousness of sexual harassment through significant awards for injury to dignity, feelings and self-respect, with a recent complaint in Ontario resulting in an award of $170,000 to the employee in 2020 (NK v. Botuik).
Certain courts have found that workplace sexual harassment can amount to constructive dismissal, entitling the harassed employee to damages.
If a manager or supervisor engages in a relationship with a subordinate, this can amount to cause for the superior's dismissal, particularly if the superior failed to disclose or lied about the relationship.
So, while sexual harassment remains a very real problem in our workplaces, change is happening: In a shift from the past, legal decision-makers are listening to employees' stories and validating their experience.
HR professionals can help by following their example: If you become aware of a romantic relationship between an employee and their superior, take it seriously. Even if a leader says their relationship with a subordinate is "none of your business," it might become HR's business if it ends up harming the employee or the company.
If someone is at all concerned about a workplace relationship, they should trust their intuition and their judgment — and remember, they're not alone. An employment lawyer can advise them on their options and help them figure out next steps.
WHAT HAPPENS WHEN ROBOTS EFFECTIVELY TAKE OVER HR?
The world of work is no stranger to the use of performance metrics to measure productivity, be it piecework, call log volumes, incentive targets or annual performance reviews. However, performance measurement tools, at their most rudimentary level, have historically been driven by human management of not only the input variables but the assessment of the outcomes.
So, what happens when robots effectively take over the human resources function?
In recent years, we have seen the increasing use of artificial intelligence (AI) and, specifically, algorithmic management tools in the workplace to make important human resources decisions. These use a variety of technological tools and techniques to manage workforces, including reliance upon data collection and surveillance of workers to make automated or semi-automated decisions about the workplace.
Algorithmic management carries with it the promise of increased efficiency and unbiased decision-making, but removing the human element from the decision-making process has the potential to create inequities, despite the objective of equality. There are also potential risks to the privacy and human rights of the employee.
In addition to the increased use of automated application trackers, use of psychological testing in the recruitment and selection process and fingerprint scanners to monitor time and attendance, to name a few, algorithmic management and its impact are best captured by the use of wearables.
Most people are familiar with Amazon and its warehouse workers using wearables, especially in the United States. Amazon's systems tracks inefficiencies in production and automatically generates a termination notice after a fixed number of automated warnings are given to an employee over a certain period of time. Similarly, these tools are used with respect to time and attendance issues. These decisions, and others like them, are all being made without the input of a real person at the first instance; although Amazon states that management can override automatic terminations.
The use of algorithmic management tools such as wearables could create situations where employees face discrimination on the basis of their ability or need for accommodation. Decision-making that is absent the human element could result in factors such as ability or family status being adversely subjected to harsher scrutiny and discipline than other employees.
Similarly, employees may encounter a greater degree of mental stress as a result of being electronically monitored. In one 2016 labour decision, a Quebec arbitrator allowed a grievance filed on behalf of a group of employees, ruling that an optimization project that sped up workflow and used computer programing to monitor performance caused the employees to suffer stress and entitled them to an award of moral damages.
Wearables can also raise privacy concerns. An investigation by B.C.'s Information and Privacy Commissioner concluded that an employer requiring employees to wear body cameras and using video surveillance constituted collection of "personal information" of the employee under the Personal Information Protection Act. The commissioner held that the employer was not authorized to conduct the surveillance as it had not obtained its employees' informed consent and the surveillance was not reasonable.
Recently, Canada's privacy com-missioner called for the regulation of AI to protect privacy and human rights in general, specifically around the use and development of AI systems. While the application of privacy legislation to the employment context is limited to federally regulated employers and employers in Alberta, British Columbia and Quebec, many employers outside of those groupings have adopted some form of privacy framework in light of their common law obligations.
AI and algorithmic management are here to stay as a workplace tool and will likely only become more prevalent in the years to come. However, efforts must be made to find continued space for the operation of the human element and equity in employment decision-making, as balanced against the promised objectives of efficiency and unbiased decision-making.
PANDEMIC CREATES NEW CHALLENGES AROUND FAMILY STATUS ACCOMMODATION
COVID pandemic has created all kinds of challenges for employers.Consider the following situation: An employee who lives with a parent asks for a leave of absence to stay home with the parent even though they are not required to provide care and support to the parent and the parent does not have COVID-19.
The employee wants to limit social interaction for the parent so they are less likely to contact COVID.
The employee frames the request as a form of accommodation on the basis of family status. The threshold question is whether requiring the employee to continue working discriminates on the basis of family status.
Two competing lines of cases
In Ontario, there are currently two competing lines of cases that address this issue. The first line considers, among other things, whether the child has a legal obligation to the parent — and in this particular case, no such legal obligation exists. So, using this test, no discrimination is proven and no duty to accommodate is triggered.
In the second approach to this issue, the 2016 decision Misetich v. Value Village Stores, Inc. from the Human Rights Tribunal of Ontario stated: "In order to establish family status discrimination in the context of employment, the employee will have to do more than simply establish a negative impact on a family need.
The negative impact must result in real disadvantage to the parent-child relationship and the responsibilities that flow from that relationship or to the employee's work.
For example, a workplace rule may be discriminatory if it puts the employee in the position of having to choose between working and caregiving or if it negatively impacts the parent-child relationship and the responsibilities that flow from that relationship in a significant way."
Specifics of relationship
This is a subjective analysis that depends on the specifics of the child-parent relationship. In particular, said the tribunal, "assessing the impact of the impugned rule [attendance at work] is done contextually and may include consideration of the other supports available to the [employee]. These supports are relevant to assessing both the family-related need and the impact of the impugned rule on that need. For instance, if the [employee] is a single parent, both the family-related need and the impact of the impugned rule on the family-related need may be greater."
The second test could be expanded, thereby making it easier for employees to prove discrimination on the basis of family status if the Supreme Court of Canada's analysis in a 2004 decision that considered if the contours of discrimination on the basis of creed were extended to family status. To my knowledge this has not happened — yet.
Ask for information
For now, as the case law evolves for these kinds of situations, employers should not reject this kind of request out of hand and instead ask employees to provide additional background information to justify the request.
This could include information about the parent's needs so the employer can determine whether the employee's request relates to the parent's needs and the employee's responsibilities to the parent or to the employee's personal preferences. An employer is not generally required to accommodate personal preferences.
This additional information may also result in discussions about alternative forms of accommodation that are less burdensome to the employer.
TERMINATION CONSIDERATIONS
Properly navigating the termination of an employee requires a balanced and considered approach. Some of the initial questions an employer should consider include:
What is the reason for the termination: "just cause" or "without cause"?
What does the employee's contract say about termination? Is there a contractual notice provision?
What factors are specific to the employee: their age, role, tenure?
What's the impact of COVID-19?
Reason
In a just cause termination, it is important to ensure that the misconduct is sufficiently serious. Typically, this means the conduct is not a one-off occurrence and that the employee knows — or ought to know — that their conduct is inappropriate and may result in loss of employment. Often, this is achieved through prior written warnings or some other form of formal discipline.
If an employer determines that there is just cause, it is important that the reason for termination be clearly stated in the termination letter. This is particularly the case in Ontario where the Employment Standards Act, 2000 regulation has specified that employees are not entitled to notice of termination only if they are "guilty of willful misconduct, disobedience or willful neglect of duty that is not trivial and has not been condoned by the employer."
If an employee is being terminated without cause, then the employer must provide (working) notice or pay in lieu of notice.
Typically, depending on the reason for termination, pay in lieu of notice is the preferred approach. However, if an employer is shutting down operations, advance working notice may be appropriate.
Employment contracts
Before actioning a termination, it is prudent to refer back to the employee's contract to check whether there is a provision for what happens upon termination. Employers and employees can contract out of the common law presumption that a reasonable notice period must be provided to the employee; however, doing so requires clear and unambiguous drafting.
Employers and employees are not permitted to contract below the statutory minimum notice periods — even if both parties agree. Termination provisions that do not comply with minimum employment standards notice will be struck down by decision-makers, reverting the employee back to a common law notice entitlement.
Contractual termination provisions should also specifically contemplate whether bonuses, discretionary compensation and compensation in the form of pension or RRSP contributions are payable within the reasonable notice period.
Employee-specific factors
The oft-cited Bardal factors are central to determining what the reasonable notice period is in any particular termination decision. There are primarily four factors: age, length of service, nature of employment (position/seniority/role) and the availability of alternate work in the employee's industry. However, because the reasonable notice assessment is contextual, there are no hard and fast rules.
Some employee-specific factors that can significantly impact the reasonable notice period include whether:
the employee was induced or recruited
the employee was very short service or very long service
These factors typically lead to a significantly increased reasonable notice period and should be considered when making the decision to terminate or preparing a severance offer.
The impact of COVID-19
Terminations in the time of COVID-19 involve unique considerations. One of the most obvious considerations is that alternate employment may be harder for terminated employees to find. Therefore, it may be in the employer's best interest to resolve termination disputes early on or consider offering a salary continuation instead of a lump sum amount.
It will also be important for employers to be cognizant of any potential human rights issues; for example, if the decision to terminate an employee is made shortly after an employee returns from sick leave.
Conclusion
Asking the above questions before actioning a termination will go a long way toward limiting the cost of the termination.
For more information please contact Allie at [email protected] or visit www.mross.com.