Employee fired after 20 years with employer and 55 years in radio industry, but circumstances didn't warrant exceeding 24-month damages maximum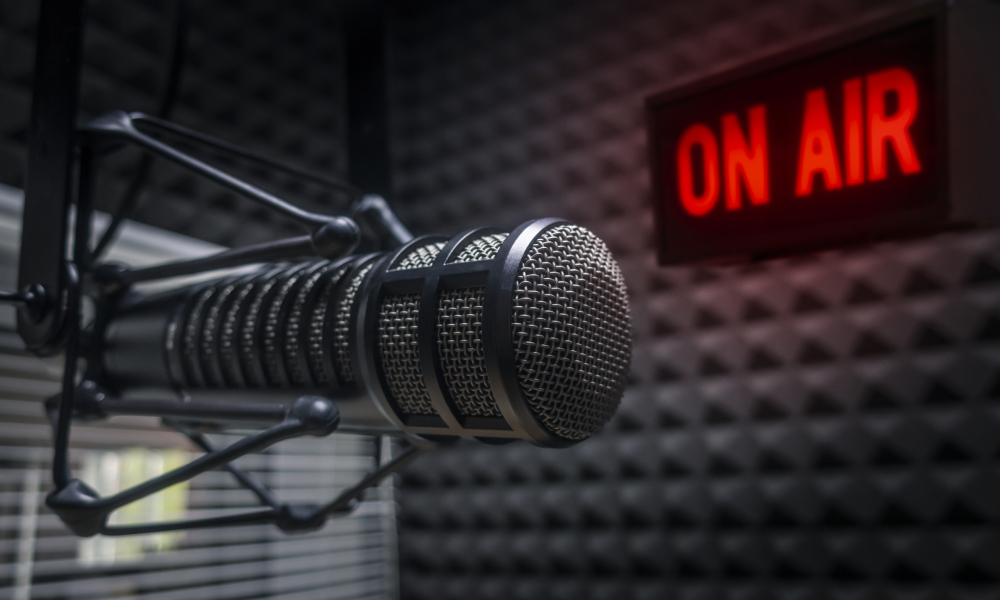 An Ontario radio broadcaster with more than five decades in the industry that encompassed his entire career is entitled to a large amount of pay in lieu of notice, but his circumstances aren't special enough to exceed the established 24-month limit for such damages, the Ontario Superior Court of Justice has ruled.
Hal Rothenberg was an on-air broadcaster and news reporter for two radio stations in Tillsonburg, Ont. The 75-year-old's entire working life — spanning 55 years — was in the radio industry and he started at the Tillsonburg stations in 1998. He didn't have a high school diploma or post-secondary degree.
In September 2017, telecommunications giant Rogers Media purchased the company that owned the stations, which put the number of radio stations under the Rogers Banner at 51 across Canada. About 11 months later, in August 2018, Rogers implemented a restructuring that included terminating the employment of several employees of the stations, including Rothenberg.
Rogers offered Rothenberg slightly more than 53 weeks' pay in lieu of notice and required him to sign a full release. The company also offered him career counselling services to assist him in finding other employment. However, Rothenberg rejected the offer and refused to sign the release. As a result, Rogers paid him the minimum statutory entitlement for termination and severance pay under the Canada Labour Code.
Rothenberg got in touch with contacts in the radio industry and searched online for radio broadcasting jobs, but he found no available positions within a one-hour drive of his home. In addition, they all required a post-secondary education.
Around the same time, Rothenberg developed some medical issues and he underwent quadruple bypass heart surgery in December 2018. This was followed by weekly medical treatment for six months and monthly treatment for an additional six months, which interfered with his plans to use the career counselling services offered by Rogers.
Sued for 30 months' pay, employer gave 18
Rothenberg sued for wrongful dismissal in September 2019, claiming that he was entitled to damages equal to 30 months' pay in lieu of notice due to his age, years of service and lack of comparable employment. Rogers consented to paying him an additional amount that put his total termination pay to the equivalent of 18 months' salary in lieu of notice, but it also disputed that he was entitled to any further damages, arguing that there were many other non-Rogers-owned radio stations in the region and he could have taken lesser positions of unskilled work for only a small pay cut — Rothenberg had received a moderate salary at the Tillsonburg stations.
The court noted that it had been established in the jurisprudence that 24 months was generally considered the upper limit on reasonable notice entitlement, unless there were exceptional circumstances that warrant additional damages. It acknowledged that there were decisions by trial courts awarding 26 months, but these were prior to the formal establishment of the 24-month limit or involved employees with significantly longer service periods than Rothenberg's 20 years at the Tillsonburg radion stations.
Examples of special circumstances that might warrant damages more than the limit included combinations of age, service and the character of the position. However, none of the special circumstances resembled Rothenberg's situation, said the court.
The court also stated that the "rule of thumb" calculation of a particular amount of time per year of service had been previously debunked.
Higher end of damage scale but not above limit
However, the court found that Rothenberg's age and years of service did point to a damage award "towards the higher end of the scale." Even though Rothenberg was paid a moderate salary at the radio stations, his position as a news reporter and radio broadcaster was "unique and specialized" and in "the shrinking radio industry in which Rogers appears to be a major employer," said the court.
The court also found that, while there were a few other radio stations not owned by Rogers in the area, any positions they had required post-secondary education and were not a reasonable commute away from Rothenberg's home. In addition, there was nothing comparable for someone with Rothenberg's decades of experience in the industry.
Rogers claimed that Rothenberg didn't make sufficient attempts to mitigate his damages, but the court found that the inquiries he made with his industry contacts and online searching was sufficient — particularly since the health issues he developed not long after his dismissal hindered his job search and made him even more unemployable due to his inability to do jobs that were moderately labour intensive.
"There can be no obligation to mitigate damages by finding alternate employment when the employee is totally incapable of working," said the court in disagreeing with Rogers' position that there was a lack of mitigation. "
In addition, Rothenberg's evidence showed that most employers weren't interested in hiring someone in their 70s, he hadn't worked in any other field for is entire working life spanning more than five decades, he didn't have the educational requirement for most broadcasting positions and he had no other skills or training that transferred to other industries.
The court determined that a reasonable notice period for someone in Rothenberg's role with his experience and lack of prospects for similar employment was 21 months. Rogers was ordered to pay Rothenberg damages equal to an additional three months' salary on top of the 18 months it had already paid him — just shy of $10,000.
For more information, see:
Rothenberg v. Rogers Media Inc, 2020 ONSC 5853 (Ont. S.C.J.).