Worker cleared to return to old job, but employer hired someone else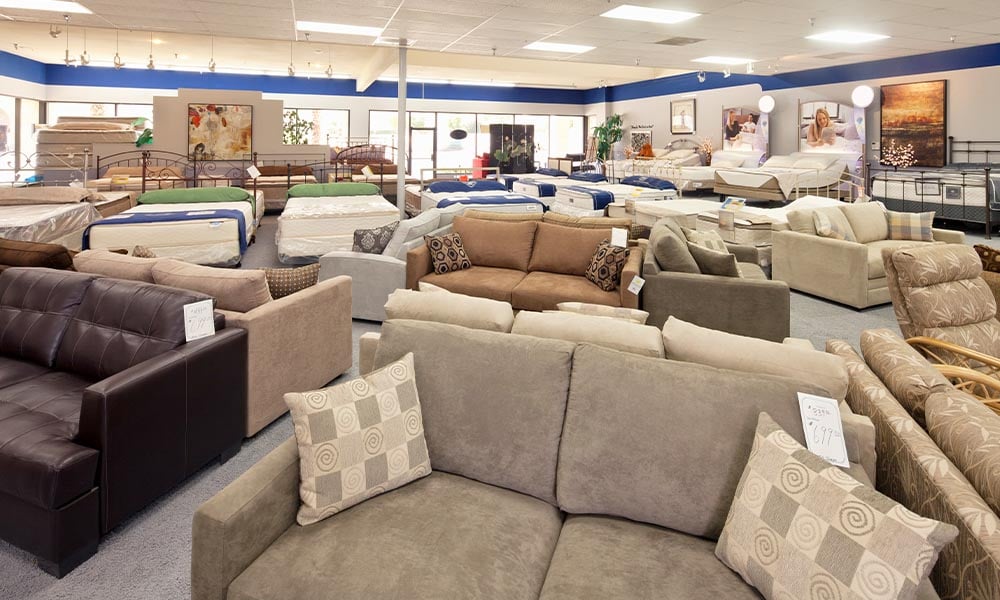 A British Columbia company must pay a former employee $10,000 after it failed to bring him back to his pre-injury job and essentially demoted him following a back injury, the B.C. Human Rights Tribunal has ruled.
Dodd's Furniture is a furniture retail company with three locations on Vancouver Island. In July 2014, Dodd's hired Manpreet Singh as a customer service representative. A few months later, Singh was promoted to the position of assistant manager at the company's warehouse in Victoria, with a new employment contract indicating his new role. The decision to promote Singh was due in part to the fact that Singh had good computer skills.
The assistant manager position involved mostly paperwork and computer work, but occasionally he had to help unload delivery trucks and lift furniture. His other duties included helping the warehouse manager in keeping production flowing, overseeing and assisting with set-up work, working with the manager to ensure accurate and timely shipping and receiving, maintaining the inventory control system, assigning duties to workers, and preparing work schedules.
Sometimes during the course of his workday, Singh created Word documents for personal matters but didn't download anything from the internet. The office and computer was accessible to other warehouse employees.
In early July 2017, Singh injured his back while lifting a sofa at work. He saw a chiropractor a few days later, who found joint restriction, ligament tenderness, and muscle spasms. The chiropractor diagnosed an acute, moderate lumbar sprain and strain.
Singh made a workers' compensation claim for his injury to WorkSafeBC and received wage loss benefits for two months until Sept. 13. He also submitted a form from the chiropractor indicating that he wasn't capable of full duties and could return to work in 14 to 20 days with light duties. His restrictions included no lifting, pushing, pulling, trunk flexing, or sitting for more than 20 minutes, with frequent small breaks throughout the day.
By early August, Singh was ready to begin an occupational rehabilitation plan created by WorkSafeBC. The physiotherapy centre estimated that Singh could be discharged from the rehabilitation plan and return to his pre-injury position without limits by Sept. 6. The estimate changed slightly to Sept. 14 after a functional assessment two weeks later.
Pre-injury position was filled
However, when Singh visited Dodd's with a staff member from the physiotherapy centre to investigate a gradual return-to-work plan, Singh was told that his assistant manager position was no longer available and the company could offer him a job assembling furniture instead. This change in job duties meant that the plan wasn't completed and the physiotherapy worker reported that "these job demands are significantly heavier than the pre-injury occupation."
According to Dodd's, Singh's new role was part of a restructuring and had nothing to do with his injury. The company maintained that there were plans to change warehouse worker positions before Singh was injured and it had been given the impression, after consulting with a human resources company, that it only had to find Singh a job with the same hours and rate of pay, not the same position. As a result, it had filled the assistant manager position while Singh was on medical leave and preferred the new worker in that role.
On Sept. 14, WorkSafeBC discharged Singh from the program with a report saying he was "safe to attempt a full return to work to his pre-injury occupation without limits" and recommended Singh continue with a home exercise program to continue his recovery. However, Singh considered the new position he was offered a demotion and more physically demanding with the risk that it would aggravate his back injury, so he declined to return to work with Dodd's. Dodd's president responded with an email saying that he had not been terminated and "you were injured and as such we created a new position at the same rate of pay and with the same hours." The email concluded by saying that the company had "done everything possible to accommodate you" and if he didn't report to work by Sept. 29, Dodd's would consider him to have resigned.
Singh didn't return and started occasional work as a cab driver. He felt depressed from losing his job at Dodd's and didn't think he deserved to be demoted. He also suffered financial hardship and extra stress from the loss of income.
Singh filed a human rights complaint, alleging that Dodd's discriminated against him based in his physical disability.
The tribunal agreed that Singh's back injury amounted to a disability under the B.C. Human Rights Code, as it caused him to take a six-week leave from work, during which he was physically unable to work in his pre-injury position and required medical treatment. In addition, he suffered an adverse impact when Dodd's demoted him to the assembly worker position, said the tribunal.
New job created because of injury
The tribunal found that although Dodd's was restructuring around the time of Singh's medical leave, it was clear that Singh was removed from the assistant manager position because of his leave. Dodd's hired a new employee to fill his position and the company president directly stated in an email that Dodd's created a new position for him because of his injury. With no evidence of any performance issues, the tribunal determined that Singh's disability was "a central factor" in his demotion and loss of employment. This was discrimination under the code, and Dodd's had to prove that it accommodated him to the point of undue hardship.
The tribunal noted that the rehabilitation centre and WorkSafeBC cleared Singh to return to his pre-injury position, so it wasn't clear why Dodd's decided that he couldn't return to that job. Dodd's didn't supply any evidence that accommodating Singh with modified, light duties in the assistant manager position where he wouldn't have to perform the occasional heavy lifting, would be undue hardship. In fact, the assembly worker position required about the same amount of lifting, so modifications to that position would be about the same, the tribunal said.
Dodd's also didn't provide evidence that filling the assistant manager position on a temporary basis during the six weeks Singh was on leave would have caused undue hardship. It didn't inquire as to what was needed to accommodate Singh in the assistant manager role and it didn't give due consideration to his needs when it assigned him to the more physically difficult assembly worker position, said the tribunal.
"It appears Dodd's simply preferred the new worker," said the tribunal. "Such a preference does not discharge an employer's duty to accommodate its employees to the point of undue hardship."
The tribunal determined that Dodd's contravened the B.C. Human Rights code by not accommodating Singh's disability in the workplace and ordered the company to pay Singh $10,000 for injury to his dignity, feelings, and self-respect.
For more information, see:
Singh v. Dodd's Furniture (No. 2), 2021 BCHRT 85 (B.C. Human Rights Trib.).