Bar for 'just cause' is high, but even higher for 'wilful misconduct'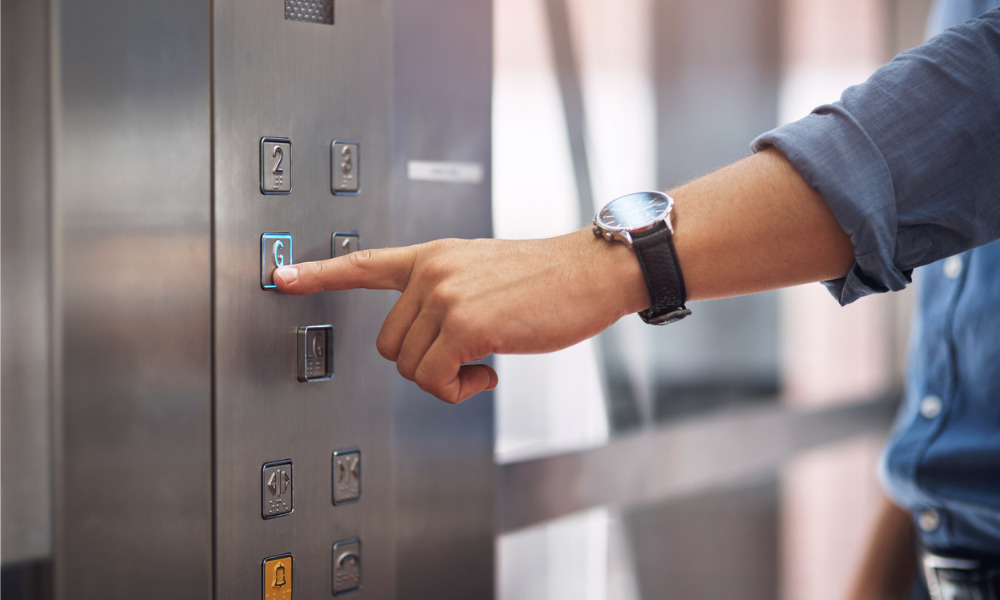 Outside of unionized and federally regulated workplaces, employers may terminate employment with appropriate notice of termination. What is appropriate will depend on the parties' written terms, subject to minimum provincial standards. Absent a mutually agreed notice period, the law implies a term that the employer will provide reasonable notice of termination.
There may, however, be circumstances where notice of termination – even statutory minimums – does not have to be provided. Employee misconduct can exempt both notice and severance requirements.
The standard for denying notice and severance entitlements is high. Poor performance, absent proof of remedial efforts by the employer, is unlikely to justify summary dismissal. In contrast, theft of property is likely to be viewed as inexcusable misconduct. But still, there are no bright line tests.
2 standards for misconduct
In Render v. ThyssenKrupp Elevator (Canada) Limited, the Ontario Court of Appeal reviewed the applicable standards for assessing employee misconduct that will justify zero notice of termination or severance.
There are actually two standards – one that applies to reasonable notice and another that applies to the statutory minimums. Both are high standards, but the statutory standard sets a higher threshold. It turns out that, according to the Court of Appeal, sexual harassment may meet the legal standard to deny reasonable notice, but not necessarily statutory termination and severance pay.
In a climate of changing expectations and laws about how individuals should behave in a workplace, ThyssenKrupp Elevator (Canada) introduced an anti-harassment and anti-discrimination policy in 2014.
Mark Render was a senior manager at ThyssenKrupp and its predecessor for 30 years with an unblemished disciplinary record. Shortly after ThyssenKrupp's policy was implemented, he found himself on the receiving the end of a complaint.
The complainant and Render often engaged in jokes and banter. She'd tell him he was short or not as good looking as his brother. On one occasion, she jokingly punched him in the arm. Render thought they were friends and the banter between them was common throughout the office. Not unlike the locker room or football field, male employees would often tap each other on the buttocks and say, "Good game."
In the presence of four other employees, the complainant called Render short. In response, Render crouched to the height of her breasts and responded, "Yes I am," prompting laughter. As he rose, his hand touched the complainant's buttocks and he said, "Good game." The complainant responded with shock and Render's subsequent actions did not suggest that he took the issue seriously, despite his apologies, and he claimed that the physical contact was accidental.
Following a formal complaint and a workplace investigation, he was fired for cause with no notice or severance.
The trial judge agreed with the employer, finding that the employee's actions constituted sexual harassment and were not accidental.
Render appealed the decision, arguing that he should have received damages for the failure to give reasonable notice of termination. Alternatively, Render argued that he should have been provided his statutory entitlement to termination and severance pay.
Two standards for dismissal without notice
The Court of Appeal upheld the trial decision denying reasonable notice damages.
Terminating an employee with cause, without any notice or severance, is considered the "capital punishment" of employment law. Determining cause requires a contextual analysis of all the facts and circumstances, in accordance with the Supreme Court of Canada's 2001 decision in McKinley v. B.C. Tel. This will include assessing the seriousness of the misconduct and any mitigating factors, like length of service and the absence of a history of discipline.
Ultimately, the penalty of discharge must be the most proportionate response to address the misconduct.
Read more: Just cause dismissal is a different concept than wilfil misconduct, writes Stuart Rudner.
Despite Render's long, unblemished career, his conduct, constituting sexual harassment, was inconsistent with continued employment, particularly in a managerial capacity. His lack of remorse was of particular importance in finding that the relationship had completely broken down.
Yet, the Court of Appeal determined that Render was entitled to termination pay under Ontario's Employment Standards Act, 2000 (ESA). Under the ESA's regulations, "wilful misconduct, disobedience, or wilful neglect of duty that is not trivial and has not been condoned by the employer" will disentitled and employee from statutory notice or severance pay.
The court noted that the "wilful misconduct" standard, applicable to the facts before it, represented a higher standard than "cause." According to the court, the statutory standard requires more than simply "careless, thoughtless, heedless, or inadvertent conduct." Rather, "wilful misconduct involves an assessment of subjective intent, almost akin to special intent in criminal law," said the court.
The conduct in question effectively needs to be pre-planned, and not simply a spur-of-the-moment poor decision.
Finding that Render's conduct did not rise to that level of intent, the court awarded him eight weeks' termination pay under the ESA.
Lessons for employers
The Render decision has a number of important takeaways for employers and employment counsel. Two in particular stand out.
First, sexual harassment in the workplace constitutes serious misconduct that can justify the denial of reasonable notice to a long-service employee. Spur-of-the-moment physical contact with another employee's private, sexual area, is not excusable.
A workplace culture that condones sexual or other discriminatory banter amongst employees can no longer be tolerated andsuch a culture will not insulate non-consensual discriminatory behaviour from appropriate sanction, including dismissal.
Read more: An Ontario worker's flouting of the employer's sexual harassment policies cancelled her entitlement to severance pay.
Second, the case is a reminder that reasonable notice and statutory entitlements to termination and severance pay are distinct entitlements. Misconduct that may justify the denial of common law reasonable notice may not justify denying statutory notice and severance.
In assessing whether misconduct is "wilful" to justify statutory entitlements to termination and severance pay, employers need to assess motive, intent and pre-mediation. Short of that, and no matter how distasteful the conduct, the statutory obligations may be required.
See: Render v. ThyssenKrupp Elevator (Canada) Limited, 2022 ONCA 310.
Rishi Bandhu is an employment lawyer in Oakville, Ont., advising employers and employees on all aspects of employment and labour law. He can be contacted at (905) 849-0025 or [email protected]