Reorganization and evaluation used to select worker for layoff were legitimate business reasons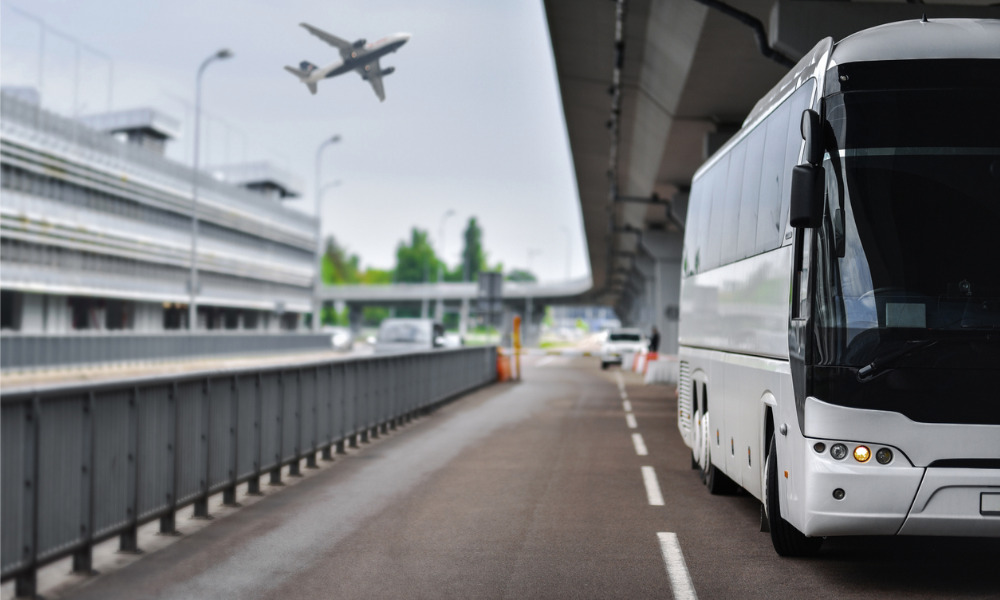 An adjudicator has dismissed an Ontario worker's unjust dismissal complaint because his dismissal was due to a legitimate business decision to restructure the business.
Robert Q Airbus is a company that operates a bus service between London, Ont. and the international airports in Toronto and Detroit. With its fleet of vans running at all hours, the company needs to have a dispatcher on duty 24 hours a day.
Traditionally, Airbus employed four full-time dispatchers along with a full-time dispatch supervisor to cover its schedule. Thomas Ferri was one of them, having been hired as a dispatcher by Airbus in 2001. The company also employed part-time dispatchers to cover absences due to illness, vacation or training.
In 2013, the dispatch supervisor went on sick leave and the company operated without replacing her.
The following year, Airbus reorganized its staff and told the dispatch supervisor that when she returned to work from her sick leave she would be working as a regular dispatcher with some limited supervisor functions such as scheduling. The bulk of her supervisory duties would be taken over by Airbus management.
Ferri had a performance evaluation in 2014. His work was rated as generally positive, but it was noted that he had made harsh and rude comments to other employees, he was occasionally seen with his head down at his desk appearing to sleep and he sometimes expressed personal feelings "freely not always fostering a positive work environment" — a concern that dated back to 2007 and about which Ferri had been spoken to before. When his evaluation was discussed with him, Ferri said he was doing a better job than they were giving him credit for and that, when he had been spotted with his head down, he was only resting his eyes. According to the operations manager, his behaviour didn't change after the evaluation.
A new CEO joined the company in 2015 and he brought with him a desire to foster a positive work environment and good customer relationships as he refocused on the company's core values.
Surplus of dispatchers
The former supervisor informed Airbus that she would be returning to work in late May 2016, essentially giving Airbus five full-time dispatchers. This was one more than it needed, so it decided to lay off one of the four existing regular dispatchers. The basis for deciding which dispatcher to let go would be new performance evaluations Airbus had just conducted in April. The former dispatch supervisor's evaluation was based on her performance before she went on medical leave.
The evaluations determined that Ferri was the weakest of the bunch — since his behaviour hadn't really changed, there were still some of the same issues — which was a particular concern since the new CEO was pushing a positive work environment and good customer relationships. Ferri was the only dispatcher to rate himself higher than management did in his self-assessment.
Management discussed the possibility of moving Ferri to another position, but he couldn't work as a driver or mechanic — he wasn't able to pass a lifting exercise required for drivers due to physical restrictions and there were no current job openings. It also looked at the possibility of moving the qualified dispatcher to a driver position, but it turned out that he had a health issue that might make it difficult to keep the licence necessary to drive Airbus vehicles.
The company decided to dismiss Ferri in May 2016, providing him with more than the required notice and severance pay under the Canada Labour Code. Ferri filed an unjust dismissal complaint, arguing that Airbus didn't have just cause for dismissal — the code only allows dismissals without cause in the case of a business restructuring or lack of work, while his evaluation and the fact that there was "bad blood" between himself and the driver co-ordinator after the latter successfully won the position over him meant his dismissal was for mixed reasons. Ferri also said that the company didn't investigate other options before dismissing him — pointing to the dispatcher who had a licence and met the requirements to be a driver as an example.
The adjudicator noted that the code rules out unjust dismissal if "that person has been laid off because of lack of work or because of the discontinuance of a function." Other than that, the code had no other stipulations for how employers should decide which employees to lay off if there was a lack of work.
"The code recognizes that an employer is entitled to organize and to reorganize its business," said the adjudicator. "An employer is allowed to conduct an employee layoff if that employee has a valid business reason for doing so. Similarly, an employer may select the employee(s) to be laid off if that employer has a valid business reason for the selection."
The adjudicator found that Airbus had five dispatchers for four positions because of its 2014 reorganization and the former dispatch supervisor returning to work after her leave — a legitimate business practice that Airbus had a right to do. In addition, the company attempted to address this issue without having to lay anyone off by examining the possibility of moving one dispatcher to a driver position to make room for the former supervisor. However, this was deemed impossible due to the employee in question's health issues.
Good faith evaluation
The adjudicator also found that the company's emphasis on the values of a positive work environment and good customer service meant it wanted the dispatchers who would mostly likely help with this. The recent employee evaluations were "a good faith effort" to assess its employees with regard to this new culture, said the adjudicator.
As for Ferri's claim that there were mixed reasons for the layoff, the adjudicator found there was no evidence to support it. The driver co-ordinator with whom Ferri had "bad blood" didn't have a role in the evaluation of the dispatchers or the termination decision and any previous discipline also wasn't considered — all evidence pointed to the April 2016 evaluations as the basis for the decision.
The adjudicator determined that Airbus' decision to lay off one full-time dispatcher for lack of work was made in good faith and the company had a valid business reason to choose Ferri as the one to be dismissed. As a result, there was no basis to find unjust dismissal under the code.
"Clearly, the employer could have based its decision on other grounds," said the adjudicator in dismissing the complaint. "But the authorities are clear that, as an adjudicator under the code, I am not to second-guess the employer's business decisions."
For more information, see:
Robert Q Airbus Inc. and Ferri, Re, 2020 CarswellNat 1488 (Can. Lab. Code Adj.).