B.C. traffic officer downplayed performance concerns and claimed dismissal was related to physical disability, race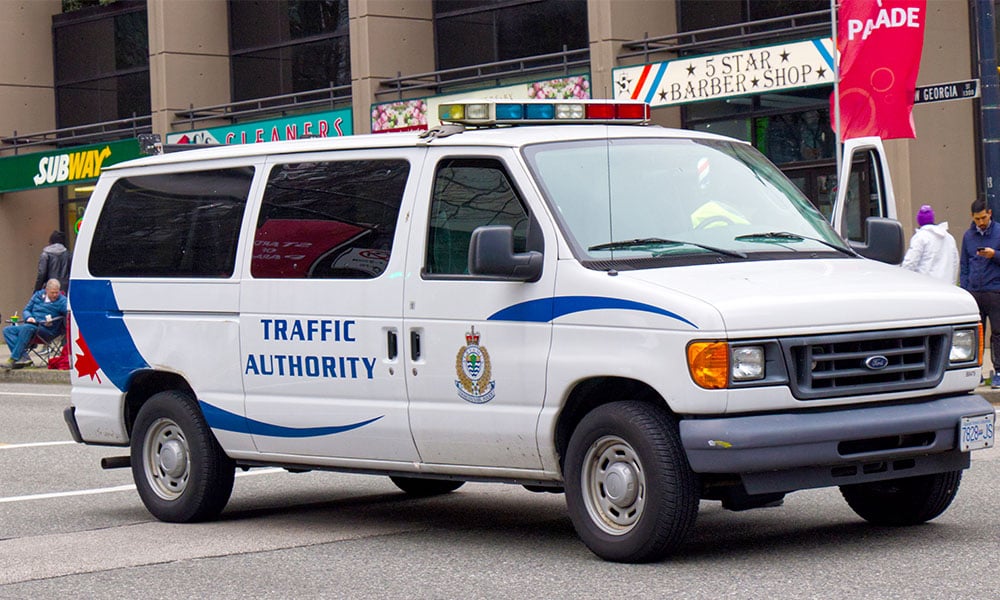 The dismissal of a Vancouver traffic authority special constable was due to a list of performance issues and not his physical disability or race, the B.C. Human Rights Tribunal has ruled.
Sandeep Singh Brar worked as a special constable in the traffic authority unit for the Vancouver Police Board (VPB). He joined the unit in 2009, five years after immigrating from India.
Employment with the traffic unit was on a casual, part-time basis and Brar could accept or decline any shifts that were offered. While working a shift, unit members communicated with each other and their supervisors via radio. Use of personal cellphones while working was prohibited.
In April 2014, Brar injured his neck and back in a motor vehicle accident. A physiotherapist observed that his injuries were exacerbated by standing during the long, hectic shifts with the traffic authority unit, but Brar didn't ask for a doctor's note requesting any extra breaks or time off.
In late 2014, Brar began noticing that his pain would flare up after 30 to 45 minutes of working in colder conditions. He felt that if he took 10-minute breaks it would help, but he didn't report this to VPB.
In November 2014, Brar accepted an overnight shift in cold weather. He brought a small pillow in his truck, which he used to support his back while sitting on short breaks. The shift co-ordinator learned that Brar had been seen inside his truck with the pillow instead of manning his position and Brar told her initially that he had brought the pillow to nap while on break.
Cellphone use banned
One month later, the co-ordinator received complaints that Brar had used his personal cellphone. She went to his worksite and saw him using his phone, so she reminded him that he wasn't supposed to use his phone during his shift. Afterwards, the co-ordinator sent out an email to all traffic authority constables reminding them of the cellphone policy.
A few days later, Brar was observed using his cellphone when he was supposed to be managing an intersection. The shift co-ordinator also received complaints that Brar was late returning from his breaks and had been seen using his cellphone in the intersection. Brar claimed that if there was no dedicated channel on the radio for a particular shift, certain issues such as seeking a break from the supervisor could be done by cellphone as supervisors' numbers were provided on shift sheets.
In March 2015, Brar was posted at a busy event where he was to determine if pre-screened cars were allowed to park in a reserved area. One driver said to him, "I'm just here to look around." When Brar told him he had to go around, the driver became angry and said he was there for the event. Brar asked to see his ticket and the driver took his PIN number and angrily drove away.
The driver was a retired Vancouver police officer who filed a complaint saying Brar was unprofessional and confrontational. Brar told the co-ordinator that the man hadn't been serious and wasn't answering his questions appropriately. He also said that if he had known the man was a retired police officer, he would have treated him differently.
In May, Brar was working with another special constable when his partner requested backup for an assault in progress. Brar was on his break and felt his partner was requesting backup from regular police officers. Before he put his belt and helmet on, he saw regular officers approaching and felt the incident was handled.
Shortly thereafter, another special constable reported that Brar had failed to respond to the call for help or take control of the intersection while his partner investigated the assault. This called into question the safety of other officers who worked with Brar, and the special constable noted that there had been other incidents with Brar in December 2014.
The shift co-ordinator felt this incident showed a dereliction of duty for Brar and there was a pattern of him showing a "cavalier attitude towards the rules."
No request for accommodation
Brar met with senior managers on June 26, 2015 and he disclosed for the first time that he had been injured in a motor vehicle accident and had ongoing issues with his neck and back. However, he didn't indicate that he needed anything other than the pillow, as he had been working 16-hour shifts without complaint.
Management told Brar that he must consult the supervisor and co-ordinator if he had "to do anything which is not in accordance to protocol" or had any medical concerns. He was also reminded of the cellphone ban while on duty and the importance of assisting co-workers in need, regardless of break schedules. Brar later testified that he tried to explain his need for breaks because of his injuries, but he claimed he was cut off. He also felt he shouldn't have to repeat the same request for breaks at the beginning of every shift for accommodation.
In October and November, Brar had a couple of altercations with a colleague while they worked together. The shift supervisor determined that the colleague acted unprofessionally but Brar needed to work better with people rather than tune them out.
In May 2016, a shift supervisor observed Brar standing under a tree away from where he was working, missing the opportunity to speak to some drivers. He also saw Brar appear to use his cellphone. VPB received complaints from the public about Brar using his cellphone. Brar later said he had been standing on a soft grass patch to relive his pain, but he didn't mention any pain to the supervisor.
Brar first denied there was a tree and said he had spoken to everyone stopped when the light was red. He also said he was on the phone with a client from his other job at a law firm. He also denied his issues were anything medical and said he was experiencing personal issues.
On July 29, VPB terminated Brar's employment without cause. The supervisor walked him out of the building and asked him when he could collect his uniform and equipment items he had at home. When Brar failed to respond, she said if he didn't immediately contact VPB about the items, she would be forced to file a stolen items report.
Brar perceived the latter as a threat and felt as if he was being treated as a thief. He filed a complaint alleging that his termination was discriminatory on the basis of physical disability, race and colour.
The tribunal found that the performance concerns were raised by various supervisors and colleagues over two years and it was reasonable for management to deal with them. Brar argued that the concerns were overblown, but some of the issues — such as personal cellphone use and returning late from breaks — were recurring. There was no evidence of the concerns being overblown and Brar showed a pattern of trying to explain away or downplay his misconduct, said the tribunal in finding there was no discrimination based on colour or race.
As for Brar's disability, his doctor placed no medical restrictions on Brar and Brar didn't raise any medical issues relating to his performance. He kept making himself available for long shifts, said the tribunal.
The tribunal also found that there was no evidence that Brar's performance issues were related to his injuries. His use of his personal cellphone, a negative interaction with a member of the public, arguments with co-workers and returning late from breaks had nothing to do with neck and back pain, said the tribunal in dismissing Brar's complaint.
For more information, see:
Brar v. Vancouver Police Board (No. 2), 2020 BCHRT 159 (B.C. Human Rights Trib.).