Language requirements for providing notices to workers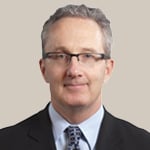 Question:
Are there any requirements to post health and safety information and company policies in languages other than English? Is there a different standard where the majority of employees have a first language other than English?
Answer:
Employers in Canada have a duty to protect the health and safety of their workers. Many employers accordingly consider it advisable to ensure significant occupational health and safety information is posted and published in the language(s) of the workplace. This can be particularly important now that employers who fail to meet their health and safety obligations may be held criminally responsible.
In some Canadian jurisdictions, occupational health and safety legislation imposes specific duties on employers to post certain information in languages other than English.
In Ontario, for example, the
Occupational Health and Safety Act
requires employers to post in the workplace a copy of the act, and any explanatory material outlining the rights, responsibilities and duties of workers, both in English and in "the majority language of the workplace."
In British Columbia, the
Occupational Health and Safety Regulation
requires employers to post warning signs about specific toxic substances "in a language that can be readily understood by the workers."
Quebec's
Act Respecting Occupational Health and Safety
prohibits an employer from allowing the use, handling or storage of a controlled product in a workplace unless the product carries a label and a safety data sheet in French. It allows, but does not require, the French text to be translated into other languages.
As the requirements under occupational health and safety legislation vary between jurisdictions, employers should check the requirements in their individual province or seek legal advice to understand their duties.
Generally speaking, there is no requirement for company policies to be published in languages other than English or French. As a matter of good practice, however, many employers publish their policies in the language(s) spoken by the majority of their workers to avoid misunderstandings.
Unionized employers, in particular, should ensure company policies are published in a manner that enables them to be understood by the bargaining unit employees to comply with the requirements established in
Lumber & Sawmill Workers' Union, Local 2537 v. KVP Co.
This is particularly important for rules that set out discipline for violations.
It should be noted the federal
Official Languages Act
makes French and English Canada's official languages and gives federal public servants the right to work in the official language of their choice in regions designated bilingual for the purpose of language of work. These regions currently include New Brunswick and specified bilingual regions of Quebec and Ontario.
Colin G.M. Gibson is a partner with Harris & Company in Vancouver. He can be reached at [email protected] or (604) 891-2212.