Asking an employee to move to another office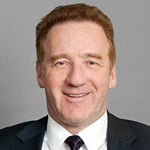 Question: When asking an employee to move to another office location, is there a risk of constructive dismissal? If so, what can an employer do to mitigate that risk in case a relocation is required?
Answer: There is risk of constructive dismissal any time an employer imposes a substantial change to the essential terms and conditions of the contract of employment without the employee's consent. As a result, a required relocation may lead to a valid claim of constructive dismissal if found to be a fundamental breach. As with most things in employment law, this all depends on the circumstances of the particular case.
The leading case on constructive dismissal continues to be Farber c. Royal Trust Co., updated by the Supreme Court's recent decision in Potter v. New Brunswick (Legal Aid Services Commission). Under Potter, a court's analysis for constructive dismissal due to a relocation will consist of two questions. First, does the employer's unilateral change breach an express or implied term of the contract? And second, if so, was it a substantial breach? According to Potter, "changes to the employee's compensation, work assignments or place of work that are both unilateral and substantial" could constitute constructive dismissal under this analysis.
Whether a relocation will amount to constructive dismissal depends upon a number of factors and the outcome in any particular case may be difficult to predict. For example, in Marshall v. Newman, Oliver & McCarten Insurance Brokers Ltd., the Ontario Court of Appeal held that a customer service representative of a small insurance brokerage was constructively dismissed when she was transferred to an office in another town, twice as far from the employee's home. The court found that job location was an essential part of her contract of employment, and the employee had not been previously notified of the potential relocation.
In contrast, the Alberta Court of Appeal held that an employer's offer to relocate an employee two hours away from his current location was not a constructive dismissal of the employee in Brown v. Pronghorn Controls Ltd. In coming to this conclusion, the court noted that the employee had made it clear that he would transfer within the company to advance his career, as well as the employer's good faith and legitimate business reasons in proposing the transfer (the employer made several alternative offers to the employee, all of which were refused).
Other factors courts may consider include the relative positions at each place of employment, the terms of the employment contract, industry standards, geographic distance, and the effect on the employee's personal and family life.
An express or implied contractual term permitting the employer to make a relocation should, in most instances, prevent a claim for constructive dismissal. However, if relocation has not been previously discussed, an employer's good faith in restructuring its business operations is only one contextual factor and will not trump what may otherwise be considered a constructive dismissal. In these situations, an employer should provide as much notice as possible. In addition, covering relocation expenses, offering travel allowances, and flexible work arrangements will minimize the potential detrimental effects of the relocation, and may help to avoid a constructive dismissal claim.
For more information see:
• Farber c. Royal Trust Co, 1996 CarswellQue 1158 (S.C.C.).
• Potter v. New Brunswick (Legal Aid Services Commission), 2015 CarswellNB 87 (S.C.C.).
• Marshall v. Newman, Oliver & McCarten Insurance Brokers Ltd., 2004 CarswellOnt 160 (Ont. C.A.).
• Brown v. Pronghorn Controls Ltd., 2011 CarswellAlta 1933 (Alta. C.A.).
Brian Johnston, Q.C., is a partner with Stewart McKelvey in Halifax. He can be reached at (902) 420-3374 or [email protected]