Accommodation of different religious beliefs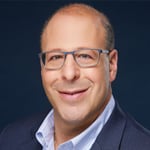 Question: If an employee requests a day off for religious reasons, can the employer inquire what the reasons are if unfamiliar with the employee's beliefs? If the employee's stated religion isn't a major or official religion, can the employer make the employee use a vacation day?
Answer: Short answer for employers: silence is golden. Employees are protected under human rights legislation from discrimination based on their creed, which protects their religious values whether they are part of a well-known faith or a lesser known one. In Ontario, the province's Human Rights Commission's policy on accommodating creed states "the focus is on the person's sincerely held personal or subjective understanding of their creed. They do not need to show that their belief is an essential or obligatory element of their creed, or that it is recognized by others of the same creed (including religious officials)." In other words, an employer's skepticism regarding the employee's level of observance is usually irrelevant.
Some faiths take a large number of holidays at certain times of the year, but employees still need to be accommodated based on these beliefs. This does not mean, as some believe, that everyone is entitled to two paid religious days off in order to align with Judeo-Christian statutory holidays. However, employers should accommodate employees by allowing them to observe their religious obligations without penalty as a matter of — pardon the pun — good faith. This could involve, for example, allowing the employee to accrue overtime and then use it to observe a religious holiday. Forcing employees to use vacation days for religious holidays is generally not advisable.
In a human rights case from Windsor, Ont., back in 2015, two teenage siblings who were employed as farmhands were discriminated against for celebrating a holiday in their Christian Mennonite faith called Himmilfaurt [sic], which fell on a day when the employer prohibited taking time off. Only one sibling was scheduled to work on the holiday, but both were terminated for taking the day as a religious observance. One claimed the termination was reprisal for observing the holiday, and the other said it was reprisal for associating with their sibling. The employer claimed that she had 11 employees celebrating the holiday, some of whom agreed to work through it, and many others opted to come in at midnight instead to making up for the missed hours.
In the end, the employer was still ordered to pay each of the siblings for injury to their dignity, feelings, and self respect, as well as for lost wages until they found new employment. The employer was also made to take online human rights training, and to post information cards about the code throughout the workplace.
Stuart Rudner is the founder of Rudner Law, an employment law firm in Markham, Ont. He is the author of You're Fired: Just Cause for Dismissal in Canada published by Thomson Reuters Canada. He can be reached at [email protected] or (416) 864-8500. This column was written with the assistance of Shaun Bernstein, an associate with Rudner Law.