Canadian HR Reporter unveils impressive list of leaders for 2023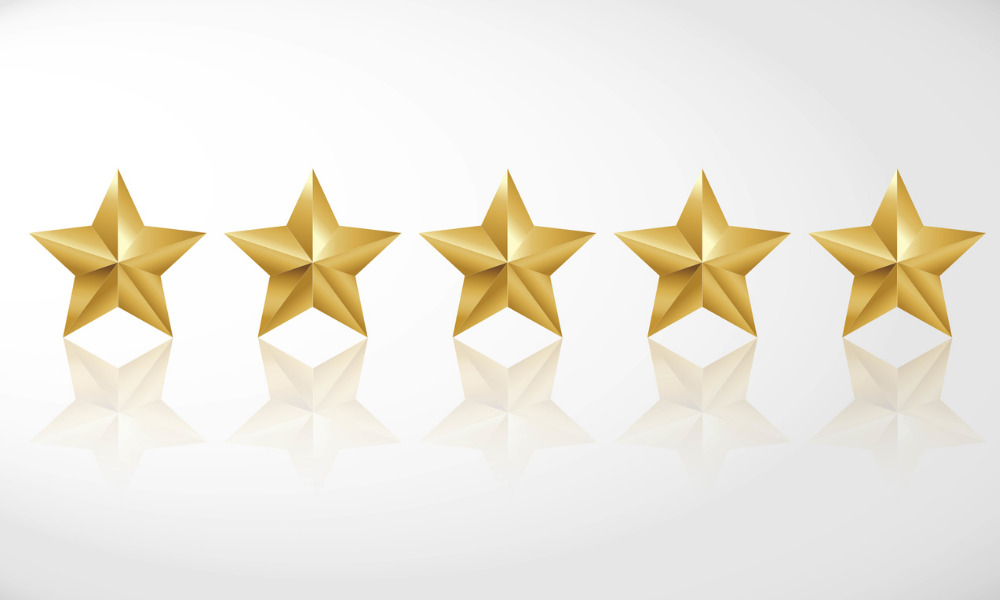 Canadian HR Reporter is very pleased to present the 5-Star Employment Law Firms & Lawyers for 2023.
Most often, this impressive list of legal experts is enlisted by HR for a wide range of crucial services that include workplace investigations, employee terminations, union grievances, wrongful dismissal claims, remote work arrangements, human rights and accommodation issues, and to interpret legislation.
This year's 5-star group includes 31 employment lawyers and 26 employment law firms, recognized as best-in-class by clients and peers.
That includes:
To determine the top lawyers and law firms, Canadian HR Reporter sourced feedback from HR leaders over a period of 15 weeks. The research team then assigned weighted values to the services offered by law firms to their employment clients.
The research team also spoke to hundreds of employment professionals, asking them to rate the employment law firms and lawyers they had worked with over the previous 12 months. In addition, the team sought the opinions of employment lawyers themselves to find out which law firms they would recommend besides their own.
At the end of the research period, the law firms and lawyers that received the highest rankings in terms of work quality, specialist expertise and client service were declared 5-Star Award winners in the field of employment law.
Be sure to check out the full report on the 5-Star Employment Law Firms & Lawyers for 2023.