Legislation, case law during COVID-19 pandemic put focus on both new and traditional areas of concern for employers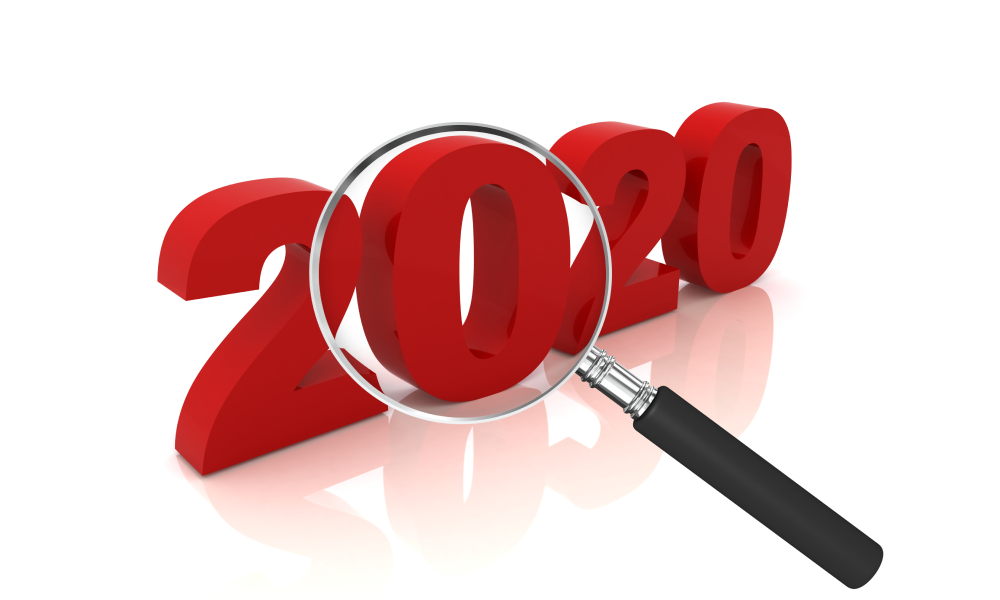 Since almost the beginning of 2020, employers and business leaders across industries have been riding the COVID-19 rollercoaster. Time became warped, business was disrupted and legal compliance with the rapidly changing landscape became critical. Nausea and anxiety were not uncommon.
Fortunately, 2020 has also been a year of growth for organizations as they have become more resilient and adaptive to change, with a close eye on the impact of the legal developments on their businesses. As HR lawyers, it has been our team's privilege to guide numerous organizations through the legal challenges they tackled head on, with hands firmly clasped to the rollercoaster grab bars. We summarize for you below the major legal developments of 2020 that are vital for organizations to understand.
In line with the cyclone of COVID-19 legislative updates last year, numerous provinces modified their employment standards rules regarding layoffs to try to help employers suspend those time periods as they try to reach solid ground. New job-protected emergency leaves were also enacted to respond to the various reasons employees could not work. These options helped employers minimize their termination exposures but also created legal uncertainty that has yet to be resolved.
With wheels spinning and trying to stay on track, countless organizations quickly stepped up their health and safety practices to comply with their enhanced obligations to workers and business patrons. Proactive employers in large measure implemented robust COVID-19 policies early in the pandemic that clearly outlined their mutual obligations with employees to ensure health and safety in the workplace, including with enhanced sanitization procedures, personal protective equipment and self-assessment declarations to minimize infection risks. Workers' compensation regimes also responded to largely help cover employees who contracted COVID-19 while performing work and minimize the liability of employers. When work-from-home became a key way to promote protection from the virus, depending on the nature of the work, employers set out their expectations of employees in comprehensive work-from-home policies.
Health and safety, accommodation top concerns
Employers have also had to balance their health and safety obligations with their duty to accommodate employees for protected grounds under human rights legislation, a tricky intersection that can feel like being a drop zone. A July 2020 Ontario labour arbitration decision demonstrated that employers that have defined employee health and safety obligations in COVID-19-related policies are not absolved from considering employee accommodation requests that challenge such policies. In United Steelworkers Local 2251 v. Algoma Steel Inc., the employee was a dual Canadian and American citizen who travelled across the Ontario-Michigan border daily to attend work. The employer implemented a policy that required every employee crossing the border to self-isolate for 14 days, but the employee chose to maintain his residence in the U.S. to maintain access to his children there. The arbitrator ruled that the application of the employer's COVID-19-related policy, which meant the employee could not work, was unreasonable and discriminatory. This is because the factual circumstances of the case pointed to other ways in which health and safety could be protected, including physical distancing and requiring the worker to not travel to COVID-19 hot spots in the U.S. Going into 2021, organizations should thus continue to carefully consider and document accommodation requests on a case-by-case basis even when they may initially appear to clash with existing health and safety policies.
Another way in which accommodation made its way to the summit last year has been with developments related to medical cannabis use by employees. A June 2020 decision from the Court of Appeal of Newfoundland and Labrador reinforced that employers must continue to assess their ability to accommodate cannabis use on an individualized basis, even in safety-sensitive workplaces. In International Brotherhood of Electrical Workers, Local 1620 v. Lower Churchill Transmission Construction Employers' Association Inc., a construction company refused to hire an employee for two safety-sensitive positions because he did not pass a pre-employment drug test due to his prescribed medical cannabis, which he used in the evenings after finishing work. An arbitrator ruled that the employer could not accommodate the employee without undue hardship because of the safety risks involved, citing that available testing cannot sufficiently measure cannabis impairment. However, the appeal decision held that the employer failed to establish it could not accommodate the employee because it did not explore other methods of assessing whether he could perform work safely, such as functional assessments before each shift. The key lesson for employers? Do not seek shortcuts when it comes to accommodation but rather carefully consider each individual request against available accommodation options within the workplace context.
Switching gears, perhaps one of the biggest issues employers experienced in 2020 served to remind them of the basics: regularly updating their termination clauses. In a bombshell decision issued in June, the Ontario Court of Appeal in Waksdale v. Swegon North America Inc. held that, if an employment agreement contains multiple termination clauses and only one violates minimum statutory employment standards, then every other termination provision is also unenforceable. The result for employers is often having to pay much greater common law reasonable notice entitlements. In Waksdale, the offending "with cause" provision did not account for the higher statutory "wilful misconduct" threshold needed to deny employees their minimum termination entitlements. This decision is a wake-up call for many organizations that now have outdated and unenforceable "with cause" provisions in their employment agreements. Waksdale is here to stay, given it was recently applied in another Ontario decision and leave to appeal to the Supreme Court of Canada was recently denied.
As if the g-forces employers felt in 2020 were not gruelling enough, in the fall, the Supreme Court of Canada released its decision in Matthews v. Ocean Nutrition Canada Ltd. to set a high bar across the country regarding legal language for incentive compensation plans. This decision sided with the employee to grant him a bonus payment of almost $1.1 million because the employer's long-term incentive plan did not unambiguously limit or remove his entitlement to it after termination. While there is no magic language that the court recommended employers adopt in their bonus plans, the lesson from this decision and other similar ones in Ontario is that employers must not only be intentional but also very particular with the language they use to limit employee entitlements when the relationship ends.
Given that many organizations are experiencing financial constraints and uncertainty into 2021, they would be well advised to update their termination and bonus clauses to mitigate the dramatic increase in potential liability they may otherwise face. When it comes to health and safety and accommodation matters, businesses will need to ensure they have thoughtful and meaningful policies that appropriately address these ubiquitous issues, with documentation being clutch to avoid costly escalations.
Resilience for organizations hoping to reach the end of the COVID-19 rollercoaster ride this year will not only be a function of their business leaders' mindsets — and their strong stomachs — but also focus and foresight. Wherever possible, we recommend business leaders ask themselves in 2021: Is the HR law issue I am facing an obstacle or an opportunity? With the right approach and preparation, it can be the latter.
For more information, see:
United Steelworkers Local 2251 v. Algoma Steel Inc., 2020 CanLII 48250 (Ont. Arb.).
International Brotherhood of Electrical Workers, Local 1620 v. Lower Churchill Transmission Construction Employers' Association Inc., 2020 NLCA 20 (N.L. C.A.).
Waksdale v. Swegon North America Inc., 2020 ONCA 391 (Ont. C.A.).
Matthews v. Ocean Nutrition Canada Ltd., 2020 SCC 26 (S.C.C.).

Laura Williams is the founder and principal of Williams HR Law, a human resources law firm in Markham, Ont., serving employers exclusively. She can be reached at (905) 205-0496 or [email protected]

Ioana Pantis is a lawyer at Williams HR Law in Markham, Ont., practising in all areas of management-side labour, employmen, and human rights law. She can be reached at (905) 205-0496 or [email protected]