Seasonal worker fired for speaking up about COVID safety is fired, then given $25,000 in damages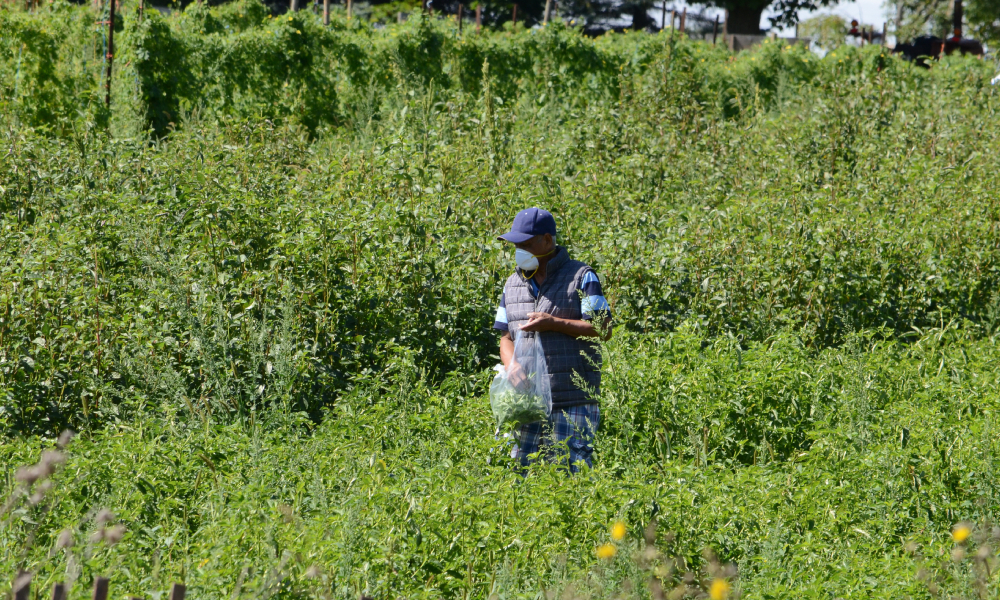 A foreign worker has been awarded $25,000 after an Ontario farm fired him for voicing concerns about crowded worker housing in the pandemic.
Gabriel Flores, 36, was a seasonal migrant worker from Mexico who was hired by Scotlynn Farms — a southwestern Ontario farm with multiple crop fields — in April 2020. Flores was contracted to work at the farm until Nov. 30, provided there was sufficient work.
When Flores and other migrant workers arrived in Ontario, they were required to quarantine for 14 days according to public health guidelines for the COVID-19 pandemic. Afterwards, the workers were housed in bunkhouses on the farm. Each bunkhouse was divided into four apartments, with 13 people in each. Four workers slept in each bedroom and the apartments had common bathrooms.
According to Flores, the living conditions were poor and it was difficult to maintain a safe distance. Eventually, 190 workers at Scotlynn tested positive for COVID-19, including Flores.
Flores and his co-workers had to quarantine for another 14 days in a hotel, returning to Scotlynn on June 17. Three days later, one of Flores' co-workers became ill and had to be hospitalized. The co-worker died from complications related to COVID-19.
Flores told his supervisor that the farm should take better care of the workers and requested an explanation from Scotlynn's owner. He also asked for the day off to mourn his co-worker.
Flores and another worker took June 21 off, but that morning the owner came into the bunkhouse and showed a video on his cellphone of a person speaking with the media about the situation at the farm. The owner accused Flores of being in the video and told him that he was being sent back to Mexico. The supervisor added that the "boss" didn't want Flores on the farm anymore.
Scotlynn booked and paid for a flight back to Mexico — company policy was to pay the flight costs of workers who were terminated but not for those who quit. However, the director of health and safety claimed that the employment contract required Scotlynn to pay the flight costs if the departure was related to illness — so this flight qualified because Flores was concerned about COVID-19. Flores wasn't asked to sign the paperwork normally used when an employee quit.
While Flores felt he had no other option but to leave, he filed a labour complaint alleging that he was dismissed as a reprisal for raising concerns about the conditions at the farm as they related to COVID-19, contrary to the Ontario Occupational Health and Safety Act (OHSA).
Scotlynn offered to return Flores to work on Aug. 4, but he declined because of the poor working conditions, his worry about COVID-19 exposure and his belief that the company had treated him badly.
Scotlynn denied that it had dismissed Flores and said that he had resigned. It also argued that even if he had been dismissed for making comments to the media, it wasn't an activity protected under the OHSA. In addition, if Flores believed he was fired, the farm corrected that error with the return-to-work offer, it said.
The Ontario Labour Relations Board noted that there were no documents indicating that Flores resigned. Scotlynn paid for the flight costs, which was the process for employees who were terminated. Although the farm claimed that it paid the travel costs because of Flores' concerns about COVID-19, there was no evidence that it communicated this to Flores or how it came to this decision.
The board found that Scotlynn terminated Flores' employment after he raised concerns about health and safety and the farm accused him of speaking publicly about worker safety concerns. These were both related to Flores' attempt to improve workplace conditions, which indirectly invoked the OHSA's requirement for employers to take "every precaution reasonable in the circumstances for the protection of a worker," said the board.
The board determined that Scotlynn terminated Flores' employment for exercising his rights under the OHSA. Since there was no evidence that the farm took any steps to improve the conditions for workers, it was reasonable for Flores to refuse the offer to return, said the board.
Scotlynn was ordered to pay Flores damages for lost wages, future earnings to the end of his contract, reasonable expectation of continued employment and pain and suffering ($5,000), for a total award of more than $25,000. See Flores v. Scotlynn Sweetpac Growers, 2020 CanLII 88341.