Ontario court looks at case involving 'abusive' work environment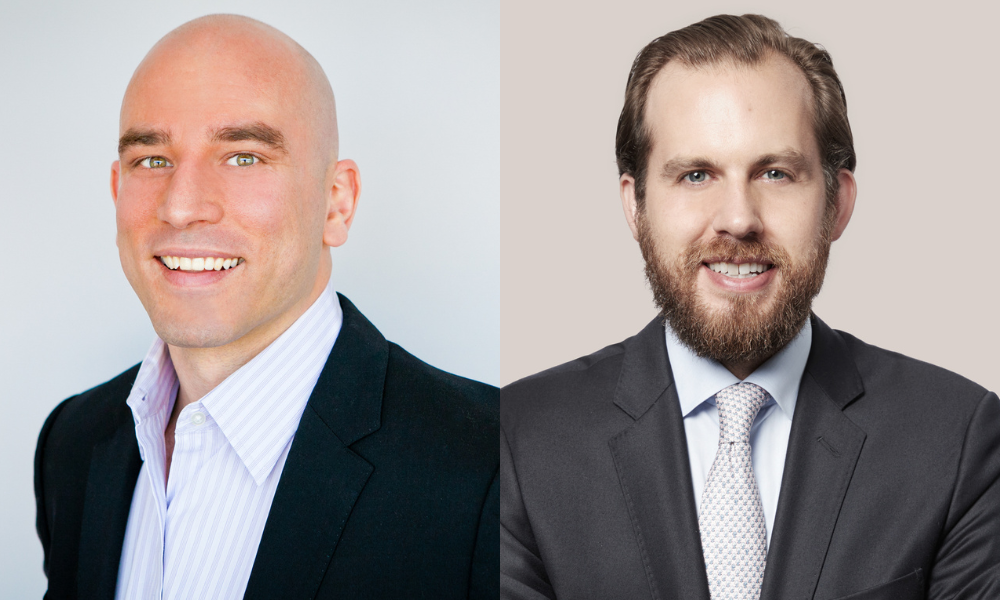 It's a first, according to two employment lawyers. An Ontario court recently dealt "head on" with allegations of human trafficking in the employment context.
"There have certainly been other cases in the human rights context — including with respect to temporary foreign workers like this one, that had some factual suggestions, if you will, around coercive behaviour by employers that made people feel like they had to continue working or do something in in their work — but this is certainly the first case where the tort of human trafficking, I think, has been litigated and a decision has been issued," says Chris Pigott, a partner at Fasken in Toronto.
Typically, when we think of human trafficking, we think of it in relation to the sex trade, says Kelsey Orth, a partner at CCPartners in Brampton, Ont.
"And that always just goes straight to the criminal aspects to me, but the way that it is discussed in this decision too really brings to mind the whole idea of precarious employment and the migrant worker situation."
So, should employers be concerned about a decision like this? Yes, says Pigott, whether it's a tort claim based on human trafficking specifically, or other claims that focus on newer forms of labour standards or notions of human rights, those cases are increasing with the growing focus on employee wellbeing and human rights.
Toxic environment
Born in Albania, Rezart Osmani came to Canada in 2017 and soon started working for Universal Structural Restorations Ltd (USRL) in December 2018, securing Temporary Foreign Worker status.
Unfortunately, issues soon arose with his supervisor, Ludgero De-Almeida. He later told the court that he was subjected to "humiliating, degrading and embarrassing" conduct on the job that included derogatory and discriminatory language, profanity and threats related to his immigration status.
Osmani was also punched in the testicles by De-Almeida in front of a group of co-workers and when it eventually stopped functioning, after months of pain, the testicle was surgically removed.
In March 2019, De-Almeida asked Osmani to assist with renovation work at his home over several weeks, for no pay.
Osmani also suffered major injuries in May 2019 after falling off a ladder at work, and faced challenges with the response from his work, his time on disability and his return to work, and his workers' comp claim.
He returned to work in September 2019 but quit his job in February 2020.
Osmani went on to make several claims for damages against his employer. The court determined he was owed $125,000 for the tort of battery with general and aggravated damages; $10,000 for general damages for the tort of assault; $50,000 for violations of the Human Rights code; wrongful dismissal damages of $4,364 plus $75,000 for aggravated and moral damages and $25,000 for punitive damages; and $6,000 for unpaid wages.
HBC was recently told to pay a former worker nearly $150,000 in wrongful dismissal damages, including $55,000 in moral and punitive damages.
Human trafficking allegations
Osmani also sought damages of $100,000 for the tort of human trafficking contrary to the Prevention of and Remedies for Human Trafficking Act (PRHTA).
In support of this argument, Osmani said: he was required to pay the fee associated with his work permit; he received "cash" wages that were lower than the agreed-upon amount; he was required to pay back $2 per hour for hours worked during this period; he was directed on how to deal with his WSIB claim; and he was left to work in a toxic environment under the supervision of an abusive supervisor. Osmani also said he feared exposing USRL as he did not want to jeopardize his work permit and "he was caught in USRL's 'clutch' and had no avenue for complaint or redress."
According to Osmani, De-Almeida also asked him to do the renovation work as "payback" for De-Almeida's efforts in assisting Osmani with his work permit and immigration issues. However, in cross-examination, Osmani agreed that De-Almeida never specifically threatened the loss of his work permit, and he did not know whether De-Almeida had any actual power or control over his work permit.
In late 2021, Ontario was looking to hire a dedicated team of officers to crack down on temporary help agencies and recruiters who were exploiting and trafficking domestic and foreign workers.
Claim dismissed
In the recent decision Osmani v. Universal Structural Restorations Ltd., the judge noted that the legislation "requires proof that the defendant's conduct was for the purpose of exploiting or facilitating the exploitation of the person trafficked… [but] it is not necessary that the defendant's conduct actually result in exploitation… It is sufficient if exploitation or the facilitation of exploitation is the purpose of the conduct."
"As such, the issue in terms of exploitation is whether the conduct in question could reasonably have been expected to cause the subject or complainant to believe that his own safety would be threatened if he failed to provide the service requested."
But the court felt that the claim against USRL could be "readily dismissed."
Osmani was a paid employee at USRL, whose pay and work conditions were on par with that of his co-workers, it said.
"Apart from the usual direction that an employee receives from an employer, it is hard to see how Mr. Osmani's movements were controlled, directed or influenced by USRL. Most importantly, even assuming that Mr. Osmani's movements were controlled, directed or influenced by USRL as those terms are understood in the caselaw, I am far from satisfied that USRL's purpose in doing so was to exploit or facilitate the exploitation of Mr. Osmani," said Justice Joseph Di Luca.
"In my view, none of the impugned acts by USRL could reasonably be expected to cause a person in Mr. Osmani's position to believe that their safety would be threatened if they failed to provide labour or service for USRL... To the extent that USRL exerted control, influence or direction over Mr. Osmani's movement they did so in the context of a regular employer-employee relationship, even accounting for Mr. Osmani's status as a Temporary Foreign Worker."
In 2021, Ottawa announced several changes to the Immigration and Refugee Protection Regulations (Temporary Foreign Workers) to protect these workers.
'Higher bar'
Based on the wording of the legislation, the court said it had to take into account the criminal code definition, says Orth.
"But then they also contrast, or specifically mention, that by virtue of the employment relationship, there is going to be control over movement and tasks… that's necessarily a part of any employer-employee relationship," he says.
"So it's the balancing act. I found the decision very interesting in that regard — it's not very often that we're bringing the criminal code into employment law."
Since the employer treated Osmani like other workers in many regards, "they got some leeway as the employer in recognition of the fact that there is going to be that element of control and power that an employer has naturally over employees," says Orth.
"It's a higher bar if we're talking about trafficking; you can certainly be a crappy employer and take advantage of your employees, but when we talk about exploiting them, there's a higher bar."
There's a fairly high standard for proving the tort of human trafficking within the employment context, says Pigott.
"More generally, what the court does here is say that you can't really just have atmospheric allegation that someone felt threatened or felt unsafe in the workplace," he says. "Essentially, the court is setting a reasonableness objective standard."
And on the facts in this case, even though abuse was found to have occurred, and even though a variety of other torts, including assault, were found to have occurred, the court found that the employer's conduct "still did not rise to a level where a reasonable person would believe that his or her safety was threatened if they failed to continue working," says Pigott.
"So quite a high standard must be met to make out the tort of human trafficking, at least based on this trial decision."
Fortunately, the court in this case provided a lot of clarity on how this tort might apply, he says.
"The question becomes: Given that this is a first decision, will we see a different approach taken by other courts within Ontario, or will we see some different or additional guidance given from appellate courts in the years ahead?"
Takeaways for HR
The practical advice to employers here is that you probably are not going to run afoul of the tort of human trafficking if you're operating your workplace in a manner that meets normal standards "that we expect both ethically and legally from a Canadian workplace," says Pigott.
"If you're already complying with employment standards legislation, human rights legislation, you have effective workplace practices in place, you probably are not going to run into the situation [of] the employer in this case, which involved... quite serious misconduct and abusive behaviour."
Most employers who are sponsoring or hiring temporary foreign workers are doing so with the right motivation and the right procedures in place, says Orth.
"If you're following the normal course of things, you're going to be fine," he says. "Given the high bar that seems to be established here, for most employers, this will never be an issue."