Employers face COVID-related health and safety protocols in addition to usual liability concerns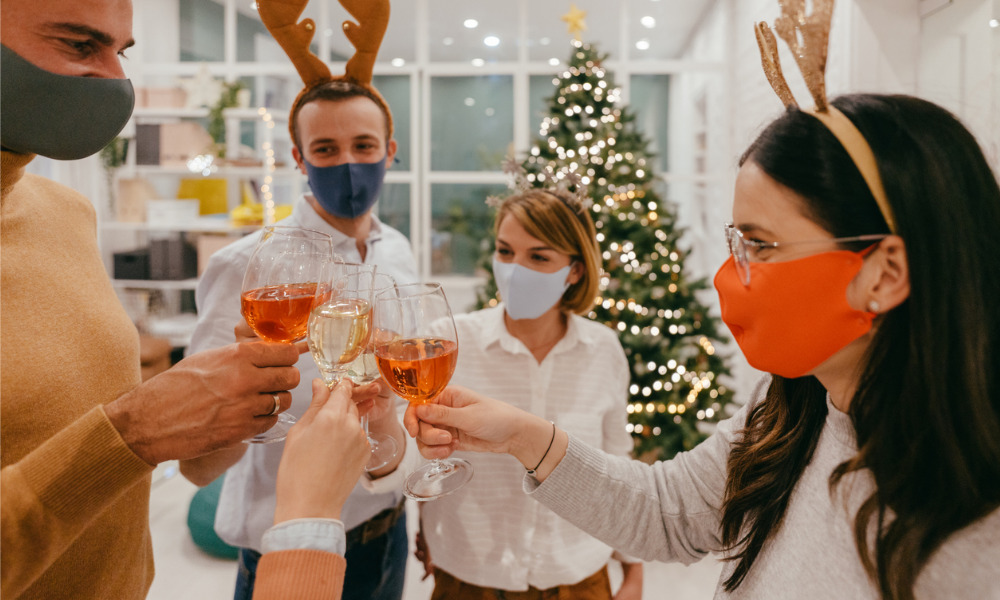 A recent U.S. survey revealed that more than one out of four employers are planning to hold in-person holiday celebrations this year, up from just over five per cent last year.
While it might help morale to return to in-person office holiday parties, employers should be cautious given the fact that the pandemic isn't over and normal office safety protocols should still be enforced, says Nhi Huynh, an employment, labour, and human rights lawyer with Williams HR Law in Markham, Ont., speaking with Canadian HR Reporter.
"Vaccines are not a cure-all, they're meant to complement other safety measures," she says. "Whether it's at the workplace or at a restaurant, make sure it's big enough so everybody can physically distance themselves and make sure that people wear masks when they're getting up and mingling."
With the COVID situation always in flux, employers shouldn't be afraid to shift gears with holiday party plans and move back to a virtual gathering for another year, says Huynh.
"That's something that employers should really be mindful of," she says. "Consider whether it's even feasible to have a holiday party given the context of your workplace."
Many employees are stressed during the holiday season, according to a survey.
For employers going ahead with in-person gatherings, safety concerns will limit the structure of the party. Employers should ensure employees can still remain physically distanced and wear masks. It's important for leadership to set the example for behaviour at the event while remaining vigilant about safety protocols and behaviour to ensure a safe and healthy workplace environment, says Huynh.
And if safety protocols include a vaccine requirement that leaves some employees out in the cold, employers should be conscious of potential discrimination and other negative fallout, she says
"Employers may find themselves in a situation where not all their employees will be vaccinated — some of these by choice; some of these for reasons related to protected human rights grounds. Excluding employees from a holiday gathering can attract liability against the employer. Even if an unvaccinated employee is excluded for reasons that are not connected to a human rights ground, this can prove to be bad for employee morale."
If an employee does contract COVID-19 from attending an office holiday party, it's unlikely the employee could sue unless the employer was "grossly negligent," says Huynh. However, the employee could be entitled to workers' compensation as an office holiday party would be related to employment.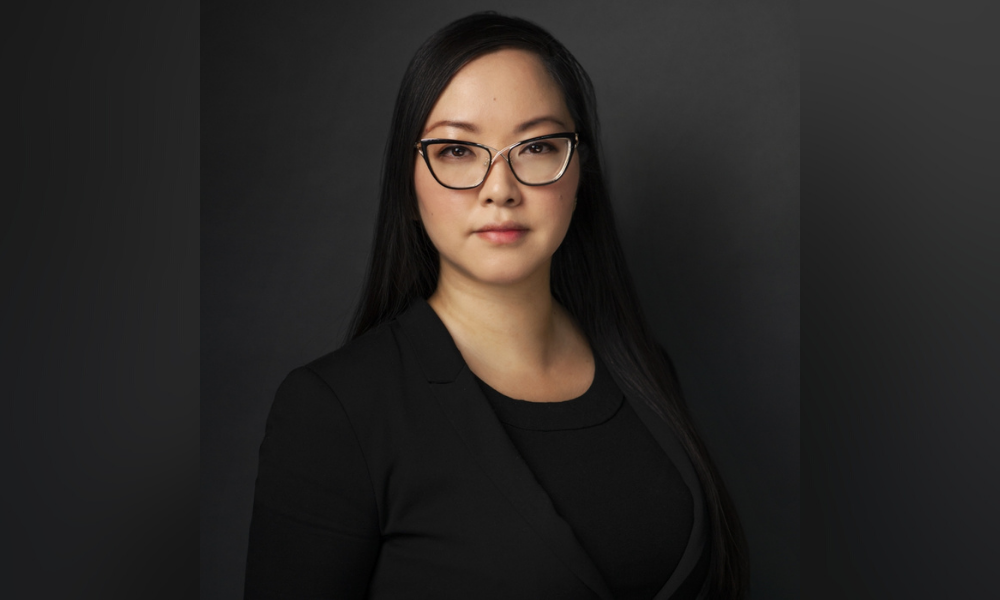 Nhi Huynh
"This is another reason why employers should take preventative measures, plan accordingly, and outline their expectations to ensure they take all reasonable precautions to keep their employees and their families healthy and safe during the holiday season," she says.
What happens if an employee falls ill from COVID after returning to the workplace? Is the employer liable? Canadian HR Reporter previously spoke with another expert for answers.
Preventative approach to planning
In addition to pandemic-related health and safety concerns, there are the regular holiday party-related issues. Employers should take a preventative approach to their party planning and ensure that their anti-harassment, anti-discrimination, drug and alcohol policies, and a code of conduct are in place and communicated to employees.
"Just make sure that employees are aware that even though this is a holiday party and you're not working, those policies still apply," says Huynh. "In the workplace, whether you're at work or in a restaurant or bar, those still apply to everybody and they should comply."
If something happens at a workplace party and an employee acts inappropriately, the employer has an obligation to investigate, whether it happened in the workplace or not, and after work hours.
"Off-duty conduct, even if it's not during workplace hours, that is connected to a workplace event can still have implications for employees," says Huynh. "There's a positive obligation for the employer to investigate things like that."
If something occurs with a gathering of employees where no management is present, it's important for the employer to do its due diligence and run a proper investigation, she says.
Should alcohol be allowed?
A common question for workplace holiday parties is whether to serve alcohol. Huynh sees no problem with it, as long as the right precautions are taken — such as avoiding an open bar, providing drink tickets to limit the number of drinks per employee, and reminding employees of the drug and alcohol policy and code of conduct.
"It's not looked down upon to have one or two drinks but really [it's about reminding people to] 'make sure that your conduct here, especially if you get drunk, you're still representing the company to other people, and also your professional obligations to yourself and to each other.'"
It's a good idea to be aware of the diversity of the workforce in communications and activity planning, as well as accommodating any differences, if necessary.
Virtual considerations
And if an employer goes with a virtual party option, some of the same precautions should be taken as with an in-person event. If, for example, there is no organizer in charge, there could be potential problems with employee behaviour on private chats or on camera.
"Even in the virtual realm, everything that applies in person in terms of your obligations applies in the virtual realm as well and employees should understand that they will be held to the same type of standard for complying with policies," says Huyhn. "The same rules still apply, it's just online."
Diversity and inclusion are high on the priority list for many employers, so it's important to keep those strategies in mind when planning holiday celebrations.