Contract employees get different entitlement than full-time employees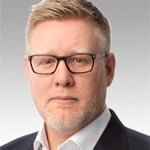 Question:
Are contract employees entitled to the same sick leave as full-time employees? If a contract employee has excessive absenteeism, can an employer consider that a breach of the contract?
Answer:
Employers generally hire contract employees to avoid the financial and legal commitments associated with an employment relationship. Paid sick leave is often offered to the employer's full-time employees but not to its contract "employees." In most cases, this sort of distinction between an employer's regular employees and its contractors will be permissible. However, there may be circumstances in which contract employees will be entitled to sick leave.
Entitlement to sick leave is typically a matter of contract, although there are a few jurisdictions that now legislate entitlement through employment standards legislation. Such legislation generally applies to employees as defined in the legislation. Some jurisdictions encompass "dependent contractors" while others apply only to "employees" and exclude independent contractors by implication. The question whether any particular individual is entitled to the benefit of employment standards legislation is determined not by the description of a particular relationship or the intention not to create an employment relationship, but by the actual circumstances surrounding the relationship. There are various tests applied at common law to determine the true nature of the relationship. For many years, a four-fold test was used to determine: who had control, ownership of the tools, a chance of profit and risk of loss.
More recent authority suggests the whole relationship should be analysed to determine the status of the individual. Where the duration of the contract, the nature of the work, the method of its performance, the structure within which services are provided, the hours of work, the site at which the work is performed and the mode of remuneration are more consistent with employee status than the status of independent contractor, an employer may be obliged to provide the contractor with the minimum standards required in the legislation.
The question whether that would include sick leave depends on the applicable provincial or federal legislation.
In Alberta, the
Employment Standards Code
does not require an employer to provide sick leave to its employees. In Manitoba, there is a requirement to provide an employee with three days of leave annually. In Ontario, employees are entitled to unpaid personal emergency leave of up to 10 days annually, if employed by an employer with 50 or more employees.
Apart from the possibility a contract employee might be an actual employee, and entitled to benefit from any statutory provision for sick leave, there is nothing to prevent an employer from offering different terms of employment to its staff than it offers to individuals hired on contract.
The ability of an employer to terminate a contract employee for excessive absenteeism would once have been determined by common law principles relating to frustration of contract, in the absence of an express provision outlining the consequences. Under the principle of frustration, the contract could be considered to have been lawfully discharged if an illness rendered the contractor incapable of performing her obligations under the contract.
The ability to terminate an employment contract for frustration has virtually disappeared as a result of human rights legislation precluding discrimination in employment on the basis of disability. "Employment" for the purposes of human rights legislation is given a broad interpretation and has been held in several cases to encompass a relationship between an employer and an individual who might be considered to be an independent contractor for other purposes. In
British Columbia (Ministry of Health Services) v. British Columbia (Emergency Health Services Commission)
and
Andrews v. Chilli House Thai Bistro
, independent contractors were alleged to be covered by provisions prohibiting discrimination in employment.
Human rights legislation in some jurisdictions extends discrimination protection on a broader basis. The Ontario Human Rights Act, for example, states: "Every person having legal capacity has a right to contract on equal terms without discrimination." In
Ketola v. Value Propane Inc.
, this prohibition has been held to encompass an independent contractor and to preclude discrimination in the termination of a contract employee.
An employer could very well be under the same duty to a contract employee as it would be to a regular employee to reasonably accommodate that employee to the point of undue hardship prior to terminating the contract for excessive absenteeism. As the parameters and content of an employer's duty to accommodate a disabled worker can vary greatly depending on a variety of factors, legal advice should always be obtained prior to undertaking the termination of a disabled worker in any circumstances.
For more information see:
•
British Columbia (Ministry of Health Services) v. British Columbia (Emergency Health Services Commission)
, 2007 CarswellBC 669 (B.C. S.C.).
•
Andrews v. Chilli House Thai Bistro
, 2007 CarswellBC 3317 (B.C. Human Rights Trib.).
•
Ketola v. Value Propane Inc.
, 2002 CarswellOnt 5507 (Ont. Bd. of Inquiry).
Tim Mitchell is a partner with Laird Armstrong in Calgary who practices employment and labour law. He can be reached at [email protected] or (403) 233-0050.