Organization unhappy with City of Toronto's new rule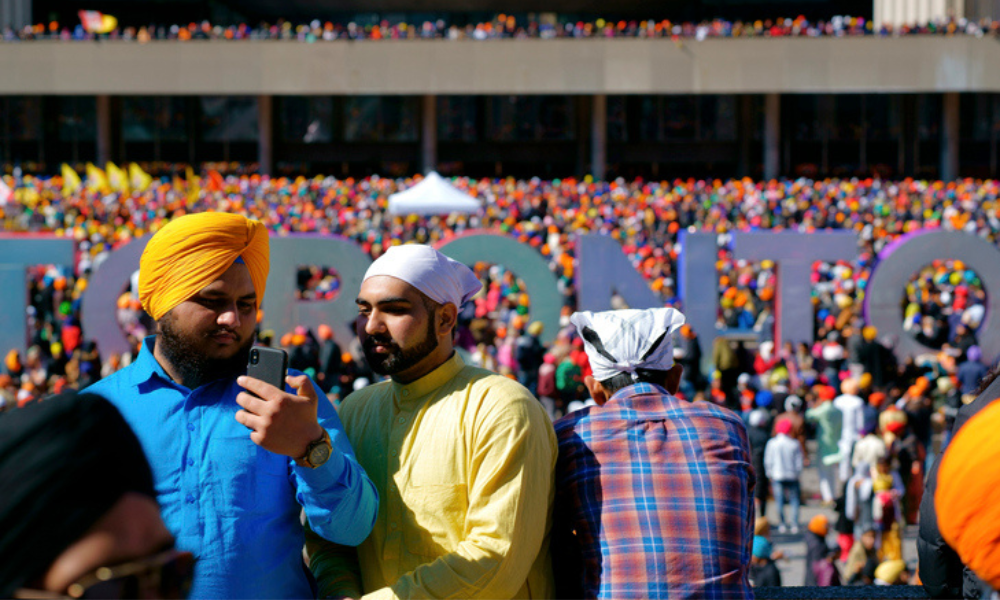 The World Sikh Organization (WSO) is calling for the immediate reinstatement of over 100 Sikh security guards at City of Toronto sites who have been removed due to their facial hair.
The City recently instituted a "clean shave" requirement for all security guards on city sites, which meant Sikh security guards were excluded because they maintain uncut hair as a tenet of their faith.
The new mandate requires all security guards to be fitted for N95 respirators that seal directly on the face. Facial hair is not permitted when performing fit tests.
"It is completely unreasonable that Sikh security guards who served in their positions at the City of Toronto through the height of the pandemic are now being terminated, reassigned, or demoted for not being clean-shaven," says WSO president Tejinder Singh Sidhu.
In response to the new rule, City of Toronto security contractors such as GardaWorld, Star Security and ASP Security have removed Sikh security guards from City of Toronto sites, according to the group.
"Such relocations often come with a demotion in both rank and salary," says the organization. "In many instances, individuals who had been hired as supervisors or managers have been demoted to security guards."
City cites human rights legislation
But the City of Toronto says it abides by all human rights legislation, and all contractors must also abide by the City's Human Rights and Anti-Harassment/Discrimination Policy (HRAP), and all applicable human rights legislation.
"The City itself has granted seven accommodation requests to its own employees who have sought religious exemptions in shelter settings and fully expects such accommodations, if requested by contract employees, to also be granted by contractors to those employees."
The municipality says it has directed contractors to accommodate any employees who have requested religious exemptions and to reinstate any employee whose employment was terminated, immediately.
"I fully expect City staff to continue investigating this complaint and to make any and all changes necessary, up to and including legal action, to make sure Sikh residents and people of all religions are fully respected," tweeted Mayor John Tory.
Back in March 2020, bearded Sikh RCMP officers were removed from frontline policing duties when the RCMP required that all officers be fitted with N95 masks. The officers were allowed to return to duty in October 2020 after advocacy by the WSO.
Back in 2016, a Quebec judge ruled that turban-wearing Sikh truck drivers must wear hard hats in the workplace when safety standards require them. This was affirmed by the Court of Appeal in 2019.
And in 2015, the U.S. Equal Employment Opportunity Commissioner accused UPS of religious discrimination by enforcing a "no haircut, no job" policy.
Accommodations in Alberta
In April, the WSO welcomed the government of Alberta's decision to allow people with facial hair for religious or medical reasons to apply to be correctional peace officers (CPOs).
Several Sikh applicants said they were barred from becoming CPOs because of their religiously mandated beards, so Alberta Correctional Services said it would procure powered air purifying respirators (PAPRs) to accommodate beards and will allow Sikh CPOs to serve while maintaining safety standards.
"Inclusion and diversity are essential and religious accommodation is a legal right in Canada," said Singh Sidhu.