Is there a legal standard on paying vacation pay?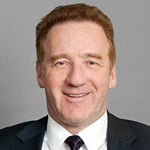 Question:
Is there a legal requirement or accepted standard on how to pay employees their four per cent vacation pay? If an employee takes his allotted vacation and we terminate him before he earns all of it, can we deduct it from his final paycheque?
Answer:
Vacation pay is based on minimum statutory entitlement, so rules about how it is to be paid are determined by applicable employment standards legislation. However, practice seems to vary widely and is not necessarily consistent with strict requirements of the law. It seems there are few complaints so long as employees get paid one way or another, prior to or during their vacation.
Vacation pay entitlement varies depending on length of service in a number of jurisdictions, such as in Nova Scotia, which stipulates four per cent for service up to eight years and six per cent thereafter. However, all jurisdictions address when the vacation payment must be made.
The Ontario
Employment Standards Act, 2000
, says an employer is required to pay in one lump sum before the employee starts full vacation or, if the employer pays by direct deposit or if the employee does not take vacation in complete weeks, the employer can pay vacation pay on or before the regular pay day. That is the usual practice across Canada, although some statutes do not provide for the alternate arrangement.
As for deduction from final pay, employment standards legislation requires when an employer terminates an individual's employment, the employee must receive all money owed. Deductions from final pay can only be made if the employee has authorized it. Advancing vacation can lead to problems, but a lot of employers do it and make the deduction without dispute.
Brian Johnston is a partner with Stewart McKelvey Stirling Scales in Halifax. He can be reached at (902) 420-3374 or [email protected]
---
This question looks at standards for paying vacation pay. In a 2002 case covered in
Canadian Employment Law Today
, a company failed to live up to legislative requirements keeping records of holiday pay.
To view the article,
click here