Driver breached policy against idling, but B.C.-based employer didn't warn him of increased risk of theft in area of truck stop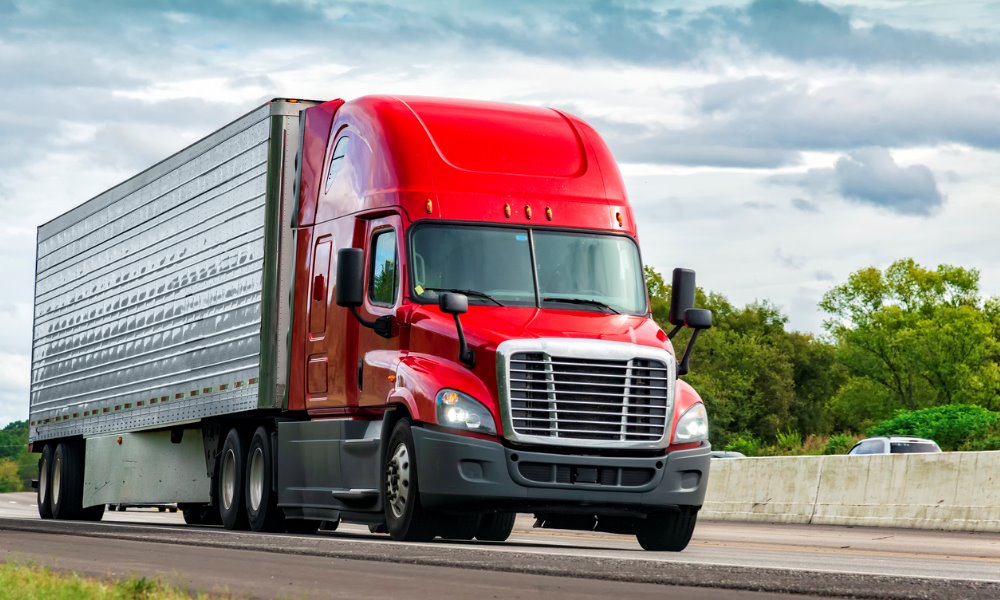 A truck driver for a federally regulated trucking company has been awarded more than $23,000 in unjust dismissal damages by an adjudicator.
Peter Warman was a long-haul truck driver for Can Am West, a trucking company based in Abbotsford, B.C. Warman's routes involved travelling across both Canada and the U.S. Can Am's policies included a rule that tractor-trailer units were not to be left idling because it was bad for the engine and increased fuel consumption.
On Jan. 6, 2019, Warman was hauling a load of cargo and stopped at a truck stop in Mississauga, Ont. It was extremely cold, so he started his truck to warm it up then went inside to get something to eat. He locked the truck up before he left as he had a second set of keys that allowed him to access the truck when one set of keys was inside. There were signs at the truck stop stating that there was a truck theft ring operating in the area so drivers shouldn't leave their tractor-trailers unattended.
Warman was gone for only about 15 minutes, but when he returned his truck and trailer — that had a full load of freight — was gone. Soon after, he called the police and reported the theft to Can Am. The truck and its freight were located several hours later, but the cost of recovery and return by a security firm along with late delivery fees to the customer totalled $12,850 for Can Am. There didn't appear to be any signs of break-in on the truck, so Can Am West suspected that Warman hadn't locked the truck. It also considered his actions particularly serious because of the signs posted at the truck stop that indicated there was a truck theft ring operating in the area.
Warman told Can Am West that all he had on him was his wallet and the truck's spare key, but the company didn't respond. As a result, he stayed at the truck stop all night. The next morning, Can Am called him to say that they had found the trailer with no load. He was also told "Well, you're fired, and I should let you go so you can find a way home, 'bye." Warman then called his wife at home in Winnipeg and booked a flight from Toronto.
Immediate dismissal
Can Am sent Warman a letter of termination stating he was "terminated with cause effective immediately for gross misconduct regarding the theft of our company tractor and trailer on Jan. 6, 2019." The letter referred to the company policy of not leaving equipment unattended and said that Warman's "negligent actions resulted in our trailer, tractor, and customer's load being stolen."
Warman filed a complaint of unjust dismissal, arguing that dismissal was excessive. He acknowledged the policy about leaving a truck running and leaving it unattended, but he said it was often ignored, including in the company's yards. He also said that the cold weather at the time — -25C with a -35C wind chill — should be a mitigating factor as he wanted to warm the truck up. He pointed to a situation in the southern U.S. where a driver had left a company truck running at a truck stop to keep the air conditioner operating.
Warman added that, although there were signs at the truck stop, Can Am didn't warn him about the higher risk of theft in the area, saying "maybe info like that should be passed on to the driver."
The adjudicator noted that Can Am told Warman that the trailer had been found with no load, but this wasn't the case. When police recovered the truck, its freight was intact and the company was able to deliver it to the customer, although it was late. However, this didn't change the fact that Warman committed "an employment offence" that warranted discipline.
The adjudicator found that, even without considering Can Am's policies, "to leave a truck running and unattended is a problematic proposition on its face, and where it takes place, requires care and attention to attendant risks."
Driver not aware of security risk
The adjudicator also found that Can Am's policy of not leaving a truck unattended was related to engine wear and tear, not security concerns, and the company didn't contradict Warman's claim that the policy wasn't strictly enforced. Can Am also didn't inform Warman of any security risks due to the truck theft ring in the area and although, it believed he left the truck unlocked, it wasn't aware that he had a second set of keys. The company also exaggerated its policy in the termination letter, stating that Warman violated a policy that all equipment must not be left unattended, when in fact it specifically covered tractors, trailers and freight. All of this meant that Warman didn't view his actions as a serious breach of policy, particularly since it was cold that night and he wasn't gone for very long.
"I find that while a breach of policy, [Warman's] actions fell well short of gross negligence which in turn, reflects on the seriousness of the offence," said the adjudicator. "That the company was aware of a theft ring operating in the Mississauga area does not worsen the offence given that drivers were not informed that they should be especially vigilant in that location."
The adjudicator determined that since Warman didn't know about the theft ring, he wasn't aware of the level of risk in leaving the truck idling and locked while getting something to eat. Warman's breach of the no-idling policy was relatively minor and leaving the truck unattended for 15 minutes fell below the appropriate standard of care, but it wasn't misconduct serious enough to deserve dismissal, said the adjudicator.
"Conduct which by itself warrants immediate and summary dismissal must go to the core of the employment relationship," said the adjudicator. A single careless act, representing a single act of poor judgment, as occurred here, does not meet that test."
Can Am was ordered to reinstate Warman with a two-week suspension on his record in place of the dismissal and provide Warman with 14 weeks' pay — what Warman would have earned from the end of his suspension to when Can Am's long-haul division shut down in April 2019, equal to $22,619.67 — plus the $610 Warman spent on his flight home to Winnipeg, "which can be directly attributed to the unreasonable speed and manner of the discharge," said the adjudicator.
For more information, see:
Can Am West Carriers Inc. and Warman, Re, 2020 CarswellNat 3738 (Can. Lab. Code Adj.).