Case involving defamation serves as reminder of limits in bad-mouthing employees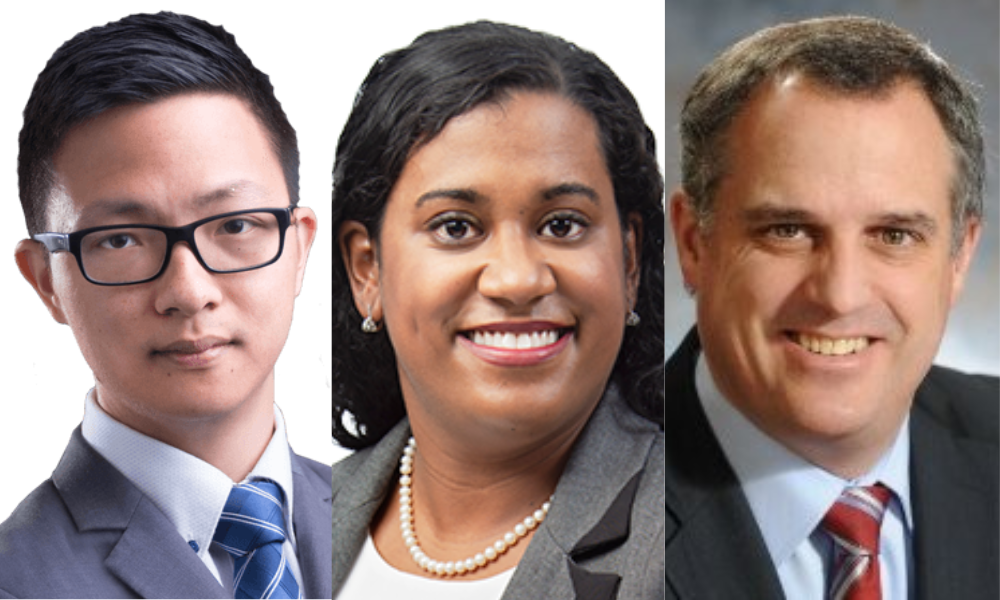 Many managers or supervisors have been faced with an under-performing employee — whether it's because of missed deadlines, inappropriate behaviour or subpar performance.
But a recent case out of Ontario involving defamation highlights the importance of staying professional when it comes to assessing and communicating concerns about staff — even if the concerns are valid.
"Where employers typically run into trouble is when they have made public allegations regarding an employee that they don't necessarily have the evidence to back up or, particularly if it's malicious allegations," says Jenson Leung, a lawyer at KSW Lawyers in Vancouver.
Executive director in Ontario
Amy Kirkland became executive director of the Gananoque and Thousand Islands Chamber of Commerce in October 2016, but around May 2021, three local business owners — who were also members of the chamber — wrote four letters questioning her job performance, expressing concerns about her conduct and demeanour. They also called for her termination.
The letters — labelled "Confidential – not to be copied, shared or distributed" — were sent to various organizations, including the chamber and its board members, along with members of the Ontario Chamber of Commerce and the Canadian Chamber of Commerce.
In August 2021, Kirkland was dismissed. While the court said her termination letter and a subsequent counsel letter regarding after-acquired cause information did not explicitly refer to the four letters, "it could be inferred that [Kirkland's] termination was partially related to those defamatory letters," said Justice Marc Smith in his Feb. 6, 2023 decision.
In considering the anti-SLAPP order, the Ontario Superior Court of Justice looked at the content of the letters, which included statements such as:
"She is well known for expressing her negative views on Facebook/social media/in-person towards anyone who goes against her. And she keeps that vendetta going until she is satisfied that she 'won.'"
"Her schoolyard bullying tactics are the kind of rhetoric that is potentially damaging to any business."
"She consistently displays a lack of professionalism, eloquence, dignity, and unbiased behaviour necessary to execute the position of executive director."
"We find that it is her practice to slander to anyone and everyone, any business or people she finds not in agreement and voice contrary thoughts to her."
"[Her] meddlesome, rogue conduct has divided businesses and is thwarting any possibly of smooth operation of Town business. She pits business owners against each other creating false narratives, causing vendettas that will take time and care to repair."
The words attacked Kirkland's professionalism and integrity, said Smith. "These words would tend to lower her reputation because she is accused of being a bully, a liar, a vindictive person, a slanderer, a gossiper, a meddler, an aggressor, and on one occasion, a person that flaunts her breasts in public."
In addition, "it could be inferred that [Kirkland's] termination was partially related to those defamatory letters," he said.
Last fall, a B.C. employer was awarded $500,000 after the union made a defamatory statement about its wages and hiring practices
Qualified privilege and fair comment
In their defence against the claim of defamation, the business owners asserted qualified privilege and fair comment — but these were not considered valid by the court.
For the first, the defence can be defeated if there is malice, and Smith determined the letters "were motivated by some form of ill will" and were "recklessly disseminated."
In addition, the letters went beyond criticizing her job performance and were of a personal nature, he said.
"Taken as a whole, the purpose of the letters was mostly meant to demean or belittle [Kirkland], and not because of a general public interest for the local businesses and citizens of the community."
As for fair comment, this defence can fail if there is evidence of malice, the comment is not based on fact or it is not recognizable as comment, said Smith.
He said the letters contained "insufficient factual foundation" and "go beyond a statement of opinion. They can be interpreted as an expression of fact, and not recognized as comment."
Malice is fatal to qualify privilege as a defense, says Natasha Hyppolite, senior associate at Norton Rose Fulbright Canada in Ottawa.
"A comment must be made based on true facts. And in this case, the motion judge found that there was not enough... information to determine that the comments made were true... and that they were mere expressions of unprofessionalism, and an attack on her character," she says.
"The fact that they were attacks on her character — and which caused reputational harm or which were likely to cause reputational harm — outweighed any need to protect the comments that were being made."
Defenses like qualified privilege and fair comment are meant to give people the ability to make truthful statements — or to make statements that might be negative about another party — where there's a legitimate interest to society as a whole to allow that type of speech, says Leung.
"A common example… is when an employer is giving a reference… as long as the purpose is proper, and it's not malicious or inappropriate, then usually that's more likely to be something that's considered acceptable."
If there's a legitimate reason for the opinion being given, that should be OK, he says, but if "they're sending it to multiple parties that don't necessarily have a need to know, then that's when it's much more likely to cross the line."
In the court's opinion, the purpose of the letters was mostly to demean or belittle Kirkland, not because of general interest for local businesses and citizens of the community, says Andrew Lister, managing partner at Lister Beaupré in Ottawa, who represented Kirkland.
"And the accusations made were without any supporting evidence or foundation. So [Smith] looked at it, and said, 'You sent it to certain people, not sure why you sent it to those people. They couldn't help you. And it looks to me like you were doing far more than criticizing your job performance. The words in the letters were of a personal nature, and they were meant to demean or belittle her.' And so those facts allowed the court to find that, that defensive, qualified privilege was unlikely to succeed."
Back in 2014, Yukon government employee who was accused of sexual harassment sued for damages for defamation from the co-worker who had complained and the personnel officer who dealt with the complaint.
Public interest considerations
Finally, Smith addressed the issue of public interest. He said the letters set out Kirkland's failures while promoting their respective businesses: "They appear to be more concerned with their personal financial interests as opposed to the public interests."
Further, the "vitriolic nature" of the opinions was uncalled for and the business owners "could have easily expressed their dissatisfaction with her work as an executive director without using defamatory statements."
Therefore, "the significant harm to [Kirkland's] professional reputation in her small community outweighs the nominal public interest in the [business owners'] derogatory and pointless remarks."
The motion judge emphasized that the threshold of public interest is low to reach, and that should be interpreted broadly, says Hyppolite.
"The functioning of an organization, whether it's a not for profit or for profit, it's not necessarily a matter of public interest, but it could be depending on the type of organization and how it interacts with the community."
Overall, it is an important decision, both in the employment context and generally, says Peter Gall, a partner at Gall Legge Grant Zwack in Vancouver.
"It confirms that anti-SLAPP legislation does not provide immunity for making false statements that wrongfully harm the reputation of people with respect to matters that might be seen to be of public interest," he says, adding it has become commonplace in defamation cases for defendants to first attempt to get the case dismissed under this legislation.
"[This] increases the difficulty in bringing meritorious defamation claims by adding to the hurdles, and hence costs, that plaintiffs face. It is good to see the courts, as here, sending a strong message that there is a high hurdle that has to be met to have a defamation case summarily dismissed under anti-SLAPP acts."
Takeaway for employers
When somebody at a senior level is let go, employers are sometimes called upon to issue a statement or to explain to third parties the circumstances, says Lister.
"I think employers need to be very, very careful with what they say, because if… the reason for the termination turns out not to be accurate, then any statements which would tend to corroborate what turns out to be not accurate facts might be defamatory."
While the malice test raises it a little bit higher — in that an employer would have to know at the time they said it that it wasn't true or they were reckless disregarding the potential truth — it has happened in court, he says.
"I've received pleadings that contain defamation components tacked on to a wrongful dismissal action."
And it basically works both ways, says Lister.
"If the employee, upon termination, gives vent to various views about their employer or individuals working within the employer organization… there's no reason why the employer can't — in defending against a wrongful dismissal action or as a separate action — pursue the former employee for defamation."
Certainly, a takeaway from this case is for employers to be careful about what they say, and to make sure they're making factual statements if giving an opinion, says Leung.
"The more that you are able to say that there was legitimate reason for making those comments, and to the extent that those comments are true, that's usually a sufficient basis for an employer to protect themselves."
In assessing employee performance, employers should be wary of relying on comments that go further than performance, says Hyppolite, such as "issues that can attack the employee's character or rely on comments that are not proven to be true or that are motivated by some other factor, or are particularly vitriolic in nature."
Does employee need protection?
The Ontario decision also raises another concern: If an employe knows one of its employees is being bad-mouthed publicly, does it have an obligation to step in?
"Can an employer stand by and do nothing?" asks Lister.
"Does the employer have an onus or an obligation to respond, to investigate, to protect the reputation of their employees? And if they stand by and do nothing, what harm might that cause to an employee? And might that create a situation of constructive dismissal?"
It's also possible an employee should start a defamatory action on their own or remain mute and hope that their employer doesn't believe the contents of anything that they're being told, he says.
"Or does the employer have some obligation, either in law or, frankly, morally, to step up and say, 'These people have said these things, we're going to look into it. If we're convinced that there's no truth to any of this, we've got your back, we're going to take steps to protect you and set the record straight publicly?'
"I don't know the answer to those questions."
If an employee is being harassed by an outside party or defamed by an outside party, then, arguably, there's an obligation for the employer to deal with that as part of providing a safe workplace, says Leung.
"If… their employer isn't doing anything about it, then you might run into a situation where that eventually becomes a form of constructive dismissal, where, basically, it's becoming an intolerable workplace environment, because of a situation that the employer is allowing."
Many workers are not happy with the actions taken by those responsible for workers' safety and wellbeing in the workplace – particularly HR, where 70 per cent of employees are dissatisfied with the response.