Woman claims discrimination after car dealership cites 'see-through top'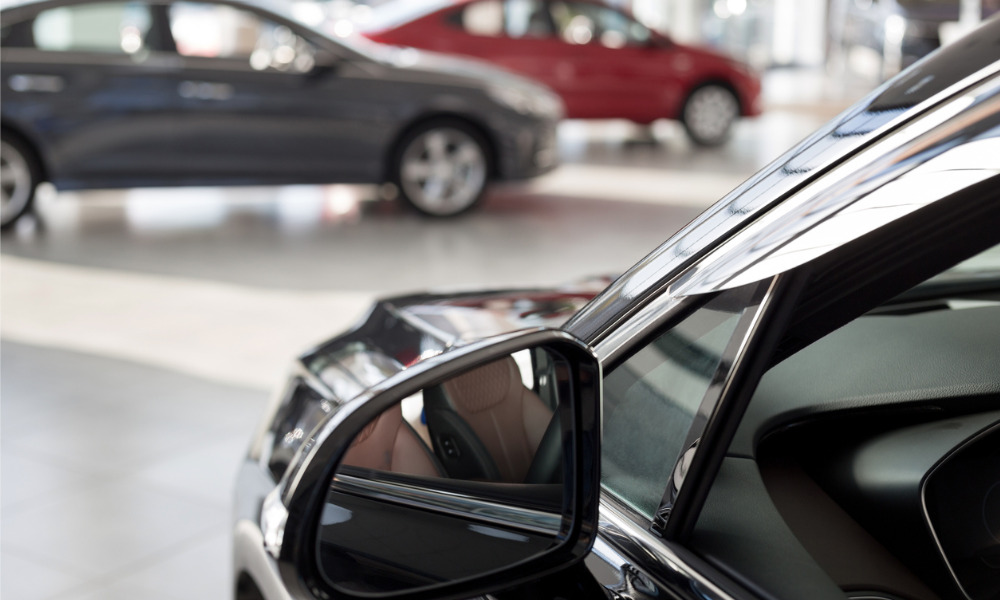 The always-charged issue of workplace dress codes is in the news again after a salesperson at a car dealership in Edmonton claims she was fired because of her "inappropriate" outfit.
In a Facebook post, Caitlin Bernier says that she was fired from her job at Alberta Honda on Sept. 12 after a female staff member told her that the top she was wearing was see-through.
The staff then asked Bernier to change her outfit while at work or go home and change. Bernier says she refused, saying that her outfit was appropriate and was the same one that she wore when she interviewed for the job.
Bernier says she was told that they would have a meeting when the general manager came to the office. However, the manager later phoned to tell her that she was being let go.
"Keep in mind that he never saw what I was wearing," says Bernier. "I am writing this post to show that FEMALE WORKPLACE DISCRIMINATION is a real thing! Today I lost my job because I was a [woman] that didn't fit into a "male's place of work."
Rebuttal from colleague
However, Reddit user ABHEmployee, who claims to work at Alberta Honda, says that some facts need to be clarified:
"No one I've talked to at the store believes the top was appropriate for work. She was offered a professional and appropriate sweater by the female manager that asked her to change. She refused this option and agreed to go home to change."
However, Bernier didn't immediately go home and, in fact, came back into the store and "absolutely unloaded on the female manager that had asked her to change" and Caitlyn used "very loud and vulgar language… and it caused a large commotion in the area," says ABHEmployee.
The employee also says the head of HR – who is a woman – agreed that the shirt didn't fit the dress code, as it was see-through. And the general manager phoned Caitlyn as "he didn't want her to have to come back into the store, considering her hostile attitude, and clarified the situation. He told her that the relationship wasn't salvageable after what happened, and that it'd be better to part ways."
"Again, she was not let go because of her shirt, but because of the explosive reaction to the manager when she returned to the showroom," says the anonymous employee.
Knowing the rules
An employee would only be fired after repeated warnings — and the decision would "never be based on gender," said Alberta Honda, in a statement given to the CBC.
"It's only if an employee refuses to comply with the dress code when given an opportunity, if they continued to violate the dress code on multiple occasions or if there were other issues surrounding their performance that we would consider taking further action," it said. "We have reviewed the situation in question and are confident that our managers dealt with it appropriately given all of the circumstances involved."
According to the Alberta Human Rights Commission, employers have the right to establish the appearance, grooming and dress standards that they believe are necessary for the safe or effective conduct of their business.
However, "standards or codes should not be used to exclude an individual from employment or to treat an employee adversely based on any of the protected grounds." Employers also have a duty to accommodate the individual needs of employees based on the protected grounds, up to the point of undue hardship.
In the age of COVID-19, with many meetings and client meetings being held virtually, it's still inappropriate to ask women to dress provocatively, according to Toronto employment lawyer Lior Samfiru in speaking with Canadian HR Reporter on the dos and don'ts of workplace attire.