Employee's misconduct caught after previous instances where guilty party couldn't be proven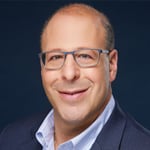 Question: Is there just cause for dismissal if an employer has definite evidence of one instance of misconduct that may not on its own be enough but also has circumstantial evidence of a large number of instances of other misconduct?
Answer: An employer has the right to dismiss an employee without notice or pay in lieu of notice if it has just cause for dismissal. The question of whether an employee's misconduct warrants summary dismissal is a question of fact that must be determined based on the specifics of the situation. In deciding whether an employer had just cause for dismissal, courts will consider not only the alleged misconduct, but also all relevant factors, which can include the employee's length of service, disciplinary record, role within the organization, response when confronted, and anything else that is relevant.
In all cases, employers are required to consider the entire circumstances of the employee's history with the employer, and not just the particular incident. Employers must consider an employee's length of service and whether she has a history of previous misconduct. However, if the employer was aware of previous misconduct, but did not investigate or address it, that misconduct cannot be considered a record of previous misconduct, and can even be seen as condonation on the part of the employer. By not warning or disciplining the employee for misconduct, the employer inadvertently sends the message that the behaviour is acceptable. The employer cannot then turn around and dismiss the employee for the same behaviour.
Additionally, employers must be careful not to discipline employees (including dismissal) for alleged misconduct when there is insufficient proof of actual wrongdoing. Employers have a duty to investigate alleged misconduct fairly and objectively, and circumstantial evidence may not be sufficient to provide an employer with just cause to dismiss an employee. Proof of misconduct does not have to be "beyond a reasonable doubt," as in a criminal prosecution, but the employer cannot impose discipline without fairly investigating.
In the context of this question, it sounds as though the "large number of instances of other misconduct" were not investigated or raised with the employee. As such, it would be ill-advised to rely upon them in order to justify summary dismissal. Imposing some discipline for the current incident would be wise, along with a warning that further misconduct will lead to further discipline, up to and including dismissal for cause.
On the other hand, employers may still want to dismiss the employee for practical reasons, as it may be concerned about the effects of keeping the employee on its reputation or the morale of its other employees, depending on the situation. An employer is entitled to dismiss a non-unionized employee without just cause at any time, so long as it provides the employee with reasonable notice or pay in lieu thereof.
Stuart Rudner is a founding partner of Rudner MacDonald LLP, a Toronto-based employment law firm. He is author of
You're Fired: Just Cause for Dismissal in Canada
, published by Carswell, a Thomson Reuters business (see www.carswell.com for more information or to order your copy). He can be reached at [email protected] Stuart gratefully acknowledges the assistance of Cody Yorke with the preparation of this article.