Various protections could be eliminated in 2023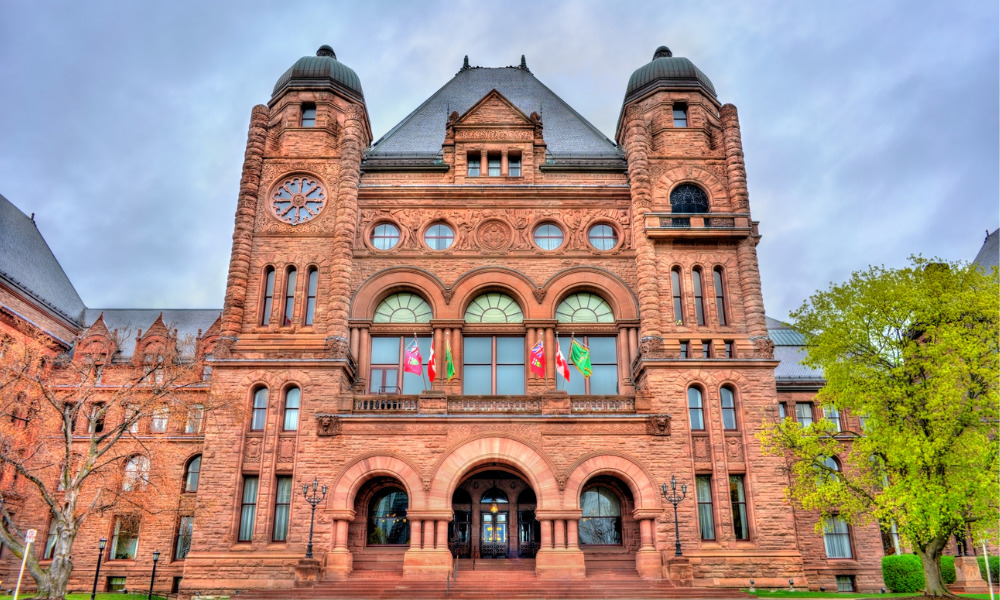 The recent passage of Bill 88, the Working for Workers Act, 2022 in Ontario, included several promises, such as giving gig workers more protection, the right to disconnect and new rules around workplace monitoring.
But one section might see hundreds of thousands of workers effectively forced out of Employment Standards Act (ESA) protection altogether.
"In our view, the proposed amendments to the ESA are likely to generate confusion among workplace parties and risk increased litigation costs for individuals, businesses, and organizations," says a submission from the Ontario Bar Association (OBA) submitted on March 29 to the Ministry of Labour, Training and Skills Development.
The new law, which received royal assent on April 11, would exempt business consultants and IT consultants from provisions around such things as overtime, hours of work and various leave-related regulations, and this could include many workers who are currently classified as employees. This would go into force on Jan. 1, 2023.
It calls for a wide range of possible duties for the consultants and they must be paid more than $60 per hour to be excluded.
"The proposed exemptions for business and information technology consultants are quite broad and appear to presumptively exclude a significant number of new categories of workers from the application of the ESA," says the OBA submission.
"We believe further clarification about the interplay with the common law is necessary."
'Potential disconnect'
They've made a good point, says Michael Horvat, labour and employment lawyer and partner Aird & Berlis in Toronto.
"It seems to me that there's a potential disconnect with respect to the changes in the ESA, where in one sense, the government is seeking to expand the protections afforded to certain individuals or employees in what we call the gig economy and IT-related profession or duty, and at the same time, provide a broad exclusion for potentially those same individuals that would be subject to the changes from the entirety of the Employment Standards Act," he says.
"It's not clear as to the basis for the exclusion under section three of the ESA."
But for one employment lawyer in Toronto, who didn't wish to be identified, the new rules might see many workers being told they are to become consultants and must register as such to continue to be paid.
"They wouldn't have to give them vacation pay. They wouldn't have to give them maternity leave. There's a lot of middle-class women who would be shocked to find out that their employer could turn around and say, 'Well, you don't get maternity leave, period, end of story.'"
While the new regulation calls for a minimum wage threshold of $60 per hour, that doesn't mean the person who earns that is wealthy, he says.
"$60 an hour is a good wage but there's lots of people that make more than that. It's about $110,000, $120,000 a year so it strikes me that for middle- and upper-class people, it excludes them from basic rights on employment standards that we've had for 40, 50 years."
Broad brush
The new exclusions, proposed in section three of the law, could also potentially apply to currently employed business leaders, says the employment lawyer.
"A consultant is an individual who provides advice or services to a business in respecting its performance, well, isn't that what every manager does? Including advice or services in respect of operations, profitability, management, structure processes, finances, accounting, an information technology consultant is an individual who provides advice or services to a business in respect of information technology service, including advice."
And when it comes to enforcing any rules around who can be classified as what type of employee or consultant, "it's problematic from an enforcement perspective, and I agree with the OBA submission that it could be problematic from an enforcement perspective," says Horvat.
While he can't say for certain what the government is trying to achieve with this, many IT professionals and business consultants actually prefer not to be covered by ESA provisions, which might speak to some of its motivation for the new provisions.
"If you look at the from the perspective that the government put forward a $60-an-hour threshold as being something that would delineate those who need protection of the ESA and those who don't, if you are an IT professional or business consultant who can secure a contract that provides for compensation of more than $60 or more an hour, the general belief would be you don't need the protection of the ESA because you clearly have negotiating power. The government doesn't want to limit those persons from engaging in the nature of the contract that they see to their benefit," says Horvat.
"I think that is a solution in search of a problem," he says.
However, the overly broad language could negatively affect a lot of these workers and potentially see new employment contracts being drawn up, according to the employment lawyer.
"One could argue that somebody making $60 an hour doesn't need to help to determine their hours of work, that's fine; then the answer would have been to amend the regulation to exclude coverage for those people but this just wipes out all coverages and it could include termination rights. There would be nothing in the common law reasonable notice, which gives protection to most employees, and can't be substituted by a written contract. There'll be nothing in law preventing the employer from saying to their existing human resource manager, we're pleased to tell you that you're now making $60 an hour."
The Working for Workers Act does provide for a minimum wage for gig workers, as well as other protections they currently don't enjoy.