B.C. employer fires worker who didn't do her part to help the employer assess accommodation options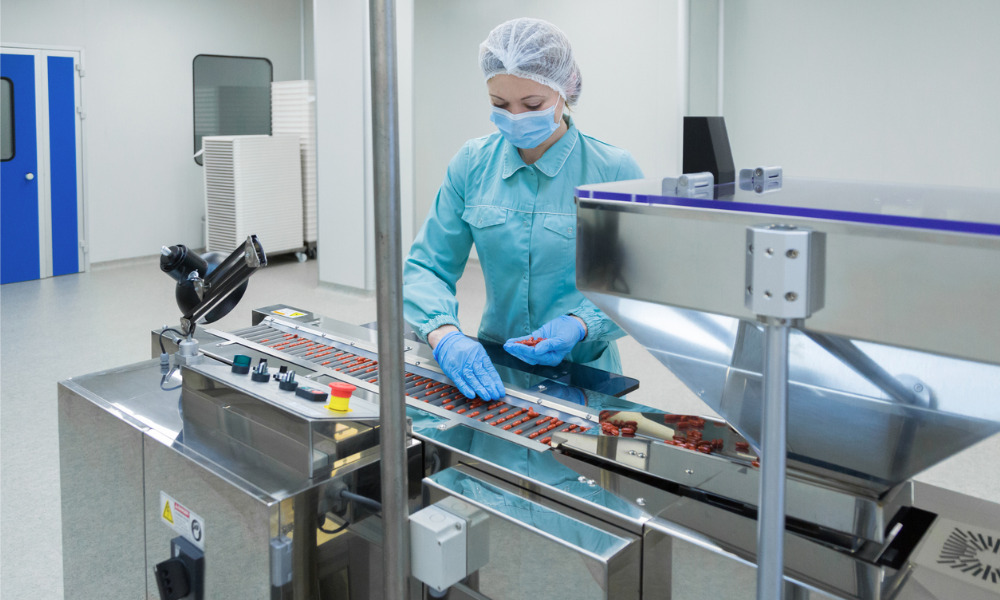 A British Columbia company had just cause to dismiss a worker who refused to wear a protective cap in the workplace or provide sufficient information to assess accommodation options, the B.C. Provincial Court has ruled.
Cheryl Murphy, 61, worked for Factors Laboratories, a manufacturer of nutritional supplements, at its facility in Lake Country, B.C. She took the position of soft gel encapsulator in November 2017, with a job description that included a requirement to "strictly adhere and observe all safety policies as outlined in the company policies."
In December 2017, Factors implemented a policy requiring all employees at the facility to wear "bump caps" — protective headgear similar to hardhats but lighter and softer. The bump caps were meant to be worn by workers around machinery, as there had been an increase in head injuries at the facility.
Murphy initially wore a bump cap on the production floor, but she had a pre-existing susceptibility to migraine headaches and wearing it caused them to occur more frequently. She told her supervisor about this in June 2018 and the supervisor gave her a medical assessment report (MAR) to be completed by her doctor. Factors would use the MAR to determine what steps it could take to accommodate Murphy's condition.
The three-page MAR was for non-work-related injuries — the company had another MAR that was specifically for work-related injuries, but both forms sought essentially the same medical information. According to Murphy, she asked for the work-related injuries MAR because she believed her migraines were caused by odours in the facility. However, she didn't receive it.
Murphy submitted the MAR on July 5, but her doctor had only filled out the first page with a recommendation that Murphy be exempt from the bump cap requirement. Factors said that it required additional information from the two pages that had not been completed so it could fully assess accommodation options. Murphy was given a new non-work-related injuries MAR for her doctor to complete.
However, Murphy didn't go to her doctor, saying that she wasn't going to wear a bump cap regardless of what her doctor would say. She was given more time, but, eventually, Factors gave Murphy a written warning about her failure to wear the bump cap or provide a completed MAR.
On Aug. 10, the company gave Murphy a letter setting out the reasons why it needed the completed MAR, with a warning that her employment was at risk if she didn't provide it. On Aug. 17, Murphy said she wasn't going to provide the MAR. One week later, Factors terminated her employment for failing to comply with its safety policy.
Murphy claimed wrongful dismissal, saying she never said she wasn't going to wear the bump cap and she would have had her doctor complete the MAR for work-related injuries if she had received it. Factors countered that it gave her a non-work-related injuries MAR because she had suffered from migraines before wearing a bump cap and no one in management recalled her asking for a work-related injuries MAR.
The court noted that safety had to be a priority at the facility, as industrial equipment was used and the soft cap policy was in response to a rise in head injuries — a reasonable measure in light of the company's legal obligation to protect the health and safety of employees.
Although Murphy said she hadn't directly refused to wear a bump cap, the evidence showed that she didn't wear one while the company sought medical information, according to the court.
It also found that Factors acted in good faith in trying to obtain medical information for the purpose of accommodation. Murphy didn't co-operate when she refused to provide the requested information.
The court noted that Murphy's claim that she needed a work-related injuries MAR wasn't an excuse, as both versions requested essentially the same information. In addition, Murphy's claim that she requested one didn't hold up to consistent evidence from multiple members of management that she didn't make the request.
"[Murphy] could have avoided having her employment terminated… by either providing [Factors] with the requested medical information or by commencing wearing the bump cap without objection," said the court. "As she did neither, I find the [company's] action in terminating her employment based on her disobedience and her failure to provide medical information was justified." See Murphy v. Factors Laboratories Ltd., 2020 BCPC 163 (B.C. Prov. Ct.).