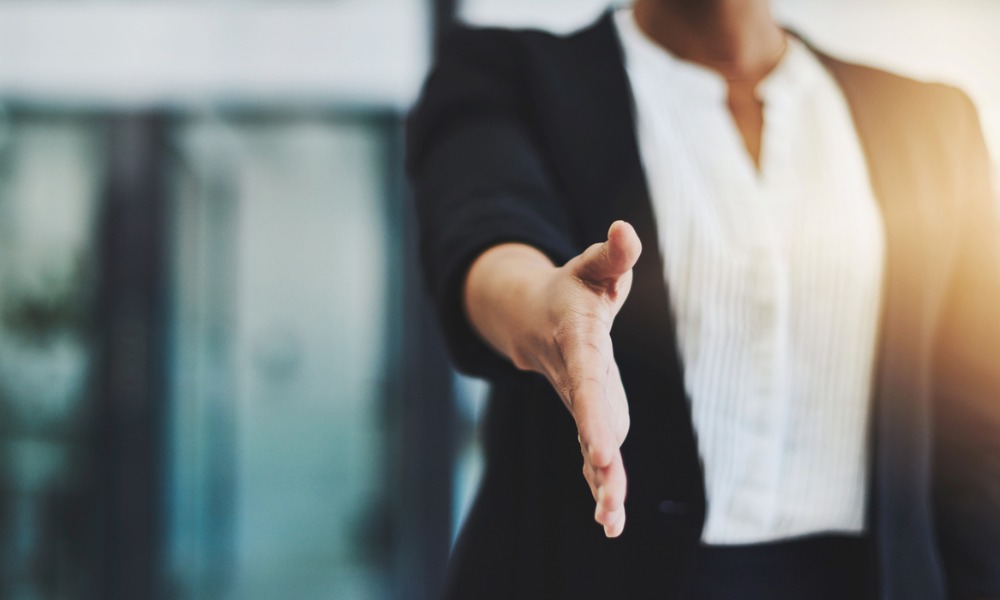 This instalment of You Make the Call involves an Alberta worker who was fired two years after the employer recruited him from a similar job.
Joshua Passey, 35, was a parts supply person/customer service representative for The Bolt Supply House, a supplier of fasteners and industrial products in Lethbridge, Alta. He had been employed there for about six months when, in late 2013, he was contacted by Motion Industries, another supplier of industrial equipment and bearings. Motion said it was interested in him as a potential employee, so he sent them a resumé and attended an interview.
Motion decided not to hire him at that time, but it came calling again in the summer of 2014. Passey went to another interview, where he said he was satisfied with his job at Bolt Supply. However, Motion told him of the benefits, commissions and advancement opportunities available with the company and that it would be a better long-term career choice as many employees stayed for many years. Motion offered a higher salary as well, along with health care, dental care, life insurance, long-term disability coverage and a pension plan.
Passey decided that Motion operated better than his current employer and was impressed by the company's recruitment efforts. He accepted the job with Motion and, despite attempts by Bolt Supply to keep him with incentives, he started working for Motion on Aug. 25, 2014 in a customer service representative role in which he responded to customer inquiries, provided quotes, took customer orders and sourced products in inventory.
Passey had one performance review that consisted of a brief meeting and a statement from management that he was doing well. Motion told him in mid-2016 that he was eligible for a raise but that all salaries were temporarily frozen because of the economic climate.
In August and September 2016, Passey had to take three weeks off work for a medical condition that required surgery.
According to Passey, he didn't receive any negative feedback on his performance, so he wasn't expecting it when Motion terminated his employment without cause on Oct. 31, 2016. The company offered him severance pay in lieu of notice of four weeks plus 10 per cent in lieu of benefits.
Passey sued for wrongful dismissal, claiming that Motion acted in bad faith because it wasn't truthful about why he was fired. He claimed he was terminated because of his recent medical condition and it had induced him to leave secure employment with the promise of a long-term career. He claimed he was entitled to notice in the range of four to six months.
You make the call
Did the company provide notice within a reasonable range?
OR
Was Passey entitled to a larger package due to bad faith and inducement?
If you said the notice was within a reasonable range, you're right. The court noted that Passey hadn't worked at Motion for very long, just over two years, and his position wasn't supervisory. In addition, his age — 31 at the time of dismissal — wasn't a detriment to him finding a new job.
The court found that there was no evidence Passey was terminated because of his medical absence, nor did he suffer from harm other than "the usual mental distress resulting from termination." Passey said he was confused and disappointed after he was fired, but nothing more than that.
The court also found that Motion didn't induce Passey to the point that it warranted an extra notice entitlement. He had worked at the job at Bolt Supply for only six months when Motion contacted him, and Motion's interest "was in keeping with their standard recruitment processes and their hiring attention was not focused upon him specifically" — in fact, Motion didn't hire Passey the first time it interviewed him.
In addition, while Motion indicated to Passey that it might provide a better long-term career choice and many employees stayed for a long time, these were general statements about the company and not specific promises to Passey, said the court.
"I find nothing in Mr. Passey's hiring that could be construed as an inducement other than the 'normal courtship' that occurs between an employer and a prospective hiree," said the court.
The court determined the Passey wasn't entitled to the larger notice period for which he claimed, but it found that he was entitled to a couple of more weeks' pay in lieu of notice. Motion was ordered to pay an additional two weeks' pay and benefits on top of the four weeks it had already given him.
For more information, see:
Passey v. Motion Industries (Canada) Inc., 2020 ABPC 51 (Alta. Prov. Ct.).